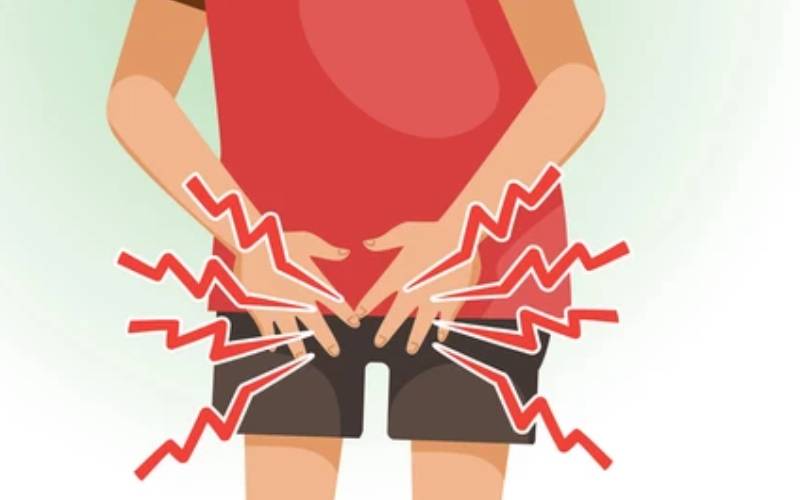 Did you know that a simple manageable condition like constipation could be giving your child a urinary tract infection (UTI)?
Dr Peninah Musyoka, a pediatrician at Machakos Children's Clinic, says UTIs occur when the rectum is constantly full of stool or when urine is not coming out or going back, which incubates bacteria, hence causing the UTI.
According to the pediatrician, UTIs present differently with age groups: 0 to two months may be non-specific, with some children developing jaundice, the yellowish discolouration of the eyes and skin and which could be the only sign. Other signs may include fever, irritability, poor feeding, vomiting or not gaining weight.
Pain when passing urine
From two months to two years, children will still get a fever, but also take to crying while trying to avoid dysuria which is a pain they feel when passing urine. They are also like to experience abdominal or lower back pain and will pass urine frequently.
"Others may get the urgency, for example, a child who was previously trained and has achieved continence but starts rushing to pass urine only to soil themselves at the toilet," she says. Others will develop enuresis, more commonly known as bed-wetting.
UTIs are usually caused by bacteria and fungi. Only a few are caused by viruses with 90 percent of the infections being the result of bacteria around the perianal area, mostly coming from stool which is not sterile.
Dr Musyoka says UTIs are common among boys and girls under one year, but as they grow older, more girls than boys are affected.
"If a parent notices that a boy, who is almost two years or older, has UTI, they should take this with a lot of concern and get checked," Dr Musyoka says, adding that besides distress, UTIs can also lead to permanent kidney damage.
This happens when one is voiding. Urine should come out but when one is voiding, it goes backward due to factors involving the nerves not working properly.
"This going backward of urine enables the bacteria to get into the bladder, leading to UTI," she says.
Some children may have anatomical challenges that expose them to UTIs. For instance, when boys are born without posterior urethral valves, this can obstruct urine from coming out. As a result, it keeps on going backward, hence introducing bacteria into the bladder.
UTI Test
A small percentage of UTIs are also caused by fungi like candida, especially in cases where a catheter has been used, while others are caused by a virus like adenovirus, which leads to hemorrhagic cystitis (bloody urine).
Testing for UTIs involve getting a full blood count to observe how the blood is reacting to the infection, urine samples using the catch urine, followed by a urine culture to determine which bacteria caused the infection.
This determines the kind of medication and management to give to the child.
Dr Musyoka says that a patient who gets frequent or recurrent infections will require further examination but most cases clear after three to five days of medication. The same approach applies for a child whose infection does not respond to antibiotics
According to Dr Frederick Kairithia, a gynaecologist, pre-teens and teens suffering from UTIs should be investigated for any sexual molestation, which they might not divulge for fear of stigmatisation or retribution.
Such a case becomes medical-legal and will require a competent medical professional to assess the extent of infection and "to find out if they have other infections other than the UTI".
Additionally, children born with very tight foreskins may have trouble passing urine and this can predispose them to UTIs. Such cases require early circumcision.
"There will be a lot of ballooning and straining when boys with tight foreskin try to pass urine, and if this exposes them to UTIs, then they should get circumcised early enough."
Related Topics