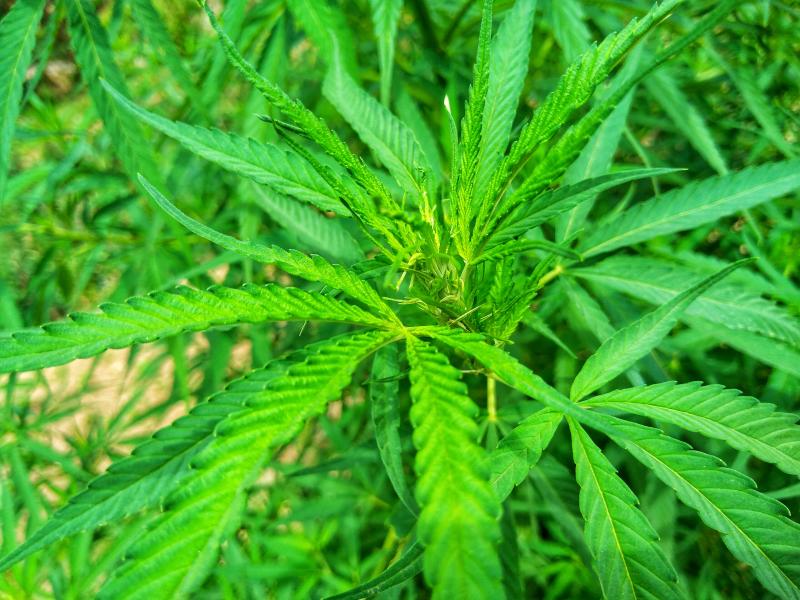 Marijuana could have the ability to block Covid-19 virus from entering human cells, according to recent research from Oregon State University, USA.
During a chemical screening, researchers identified two compounds in marijuana as having potential to combat coronavirus.
The compounds, cannabigerolic acid (CBGA) and cannabidiolic acid (CBDA) were identified have potential to spike the protein in the virus that causes Covid-19 and by binding to this protein, they can block it from entering cells causing infection.
Covid-19 vaccines and antibody therapies normally target spike protein.
Prof Julius Oyugi, a Director of research at the University of Nairobi says people should not be excited that marijuana can prevent Covid-19 virus since the research has only presented "preliminary data" and further research should be conducted on animals and human beings in a lab setting "to confirm the actual efficacy of this treatment."
Prof Oyugi elaborated that researchers at the Oregon State "were using Covid-19 virus to fight against different compounds from cannabis and they found that one of the compound can actually binds to the spike protein of Covid-19 virus, which usually attach to your cells the lungs causing infection."
He added: 'If these parts are blocked by the compounds from Cannabis then even if the virus gets around your lungs they will not be able to attach to the cells of your lungs and you will not get infections.'
Prof Oyugi confirmed that cannabis is more of herbal treatments and several people have done a lot of research on herbal treatment against Covid-19, but so far none of the medicines have been approved to be effective in treating Covid-19.
Other studies have shown that compounds within cannabis have impressive anxiety reducing qualities particularly Cannabinoid CBD one, which helps to reduce symptoms of stress at the same time increasing serotonin, which lowers cortisol levels. Reducing these chemicals is significant for anxiety management, serotonin reduces anxiety while cortisol is a stress hormone often found in higher levels in patients with anxiety and depression.
Cannabinoids can be developed into drugs to prevent or treat Covid-19, although further research is required.
Meanwhile, Kenya has confirmed 1,1175 positive Covid-19 cases in the last 24 hours from a sample size of 10,073 translating to a positivity rate of 11.7 per cent pushing the total number of confirmed cases to 315,665.
Out of the positive cases, 1,025 are Kenyans while 150 are foreigners. Additionally, 3,025 patients have recovered from the disease 2,837 from home base isolation care programs while 188 are from various health facilities countrywide. The cumulative fatalities now stands at 5,472.
Related Topics