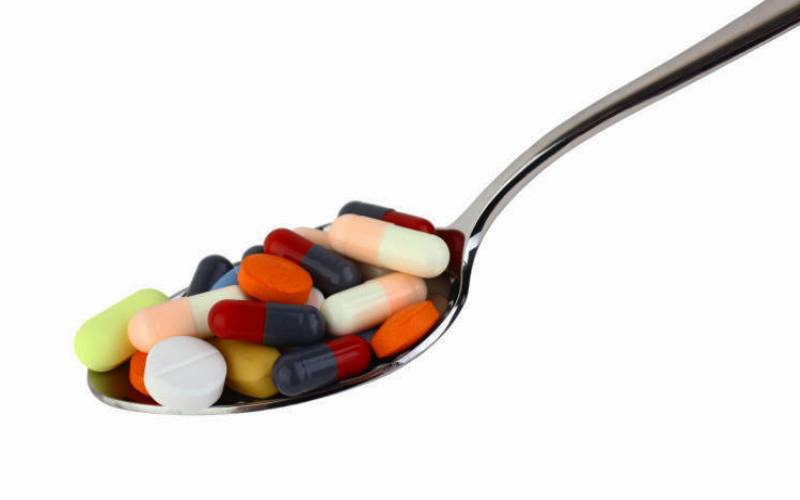 Earlier this year, a 24-year-old college student checked himself into a hospital seeking a quick fix for having exposed himself to a potential STI.
The student, Randy Kemoi, says he felt worried and opted to go to the hospital to seek treatment before it was too late.
"I also had a numbing pain on my lower abdomen and this got me very worried. Upon seeing the doctor and explaining my symptoms, he prescribed an injection and some drugs. I got the injection on the same day and went my way," he says.
However, few hours later, Kemoi began to experience discomfort. His skin itched too.
"I felt as if things were crawling all over my body, but I did not think it was serious so I did not do anything about it. I thought the medicine was simply taking effect," he says.
But boy was he wrong.
The next day he went to the bathroom to have his perfunctory shower only to see his skin falling off where he scrubbed with a washcloth. He looked like he had burn wounds.
"It was painful, I had to go back to the hospital and find out what was happening to me."
Kemoi says the doctor took some blood tests and concluded that he was reacting to Penicillin, a component of the drugs he was on.
"The doctor recommended more injections and drugs to reverse the effect and in three days my skin began to heal," he said.
Kemoi, like many other patients, do not know the drugs that their bodies develop an adverse reaction to.
According to a guidebook by the World Health Organisation, little if any awareness on adverse drug reactions (ADR) is done in developing countries.
WHO states that drug tests in animals are insufficient to predict human safety; and even those tested on humans are limited in number.
"Patients used in clinical trials are selected and limited in number, the conditions of use differ from those in clinical practice and the duration of trials is limited. By the time of licensing, exposure of less than 5,000 human subjects to a drug allows only the more common ADR to be detected," the study adds.
The organisation recommends that at least 30,000 people need to be treated with a drug to be sure that you do not miss at least one patient with an ADR which has an incidence of 1 in 10,000 exposed individuals. Information about rare, but serious adverse reactions, chronic toxicity, use in special groups (such as children, the elderly or pregnant women) or drug interactions is often incomplete or not available.
Thus, post-marketing surveillance is important to permit detection of less common, but sometimes very serious ADRs.
Related Topics