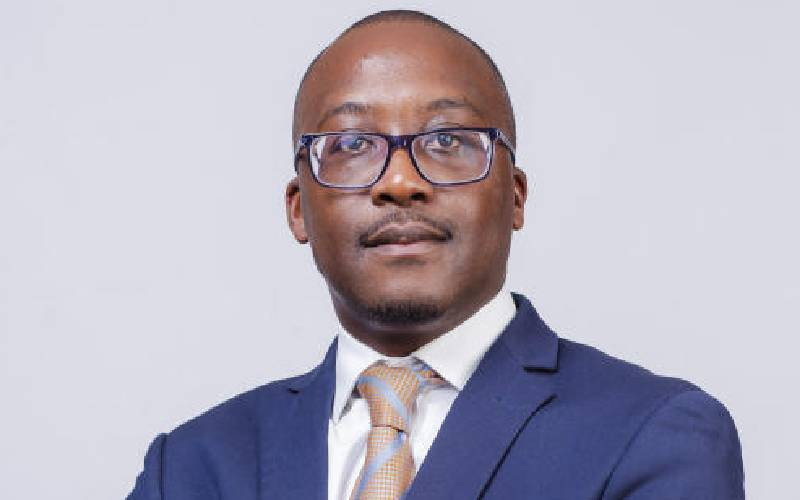 Africa is a continent of contradictions.
The scars left behind by its many nations' storied histories, as well as the new wounds opened by recent social and economic upheavals such as the global recession, the pandemic, climate change, and geopolitical tensions, mean that the continent continues to contend with challenges such as inequality, poverty, and other socio-economic issues.
Yet, in the midst of these challenges, a quiet revolution is underway. Africa, often overshadowed by outdated stereotypes, is emerging as the next frontier for impact investing – a realm where profit meets purpose, and where opportunities to catalyse positive change are as vast as the African savannah itself.
As the global community increasingly seeks to align capital with compassion, Africa's diverse landscapes, vibrant cultures, and entrepreneurial spirit beckon to those who wish to not only seek financial returns but also make a profound difference.
Africa is also rich in natural resources and home to the fastest-growing - and youngest - populations in the world. Additionally, the continent has shown itself to be resilient in the face of difficulty, with those same challenges acting as a catalyst to drive creative thinking and facilitate the development of innovative solutions.
This means that Africa is brimming with potential for exponential growth and development. All the continent needs to harness this potential is a steady flow of investment.
Investment is crucial to unlocking Africa's economic development as it enables sustainable job creation, provides access to new markets, introduces new technologies and injects innovation and increased technical expertise into the organisations and economies where it is directed.
More particularly, investments that are made with the express intention of creating lasting, meaningful, and quantifiable positive change - such as impact investments - will play a key role in the transformation of Africa's social, environmental and economic future.
Impact investors are vital in this regard as they often target sectors that conventional investors avoid, providing much-needed capital when access to funding would usually be difficult to secure.
Made into sustainability-themed funds, companies and organisations, impact investments can generate measurable impact and contribute to the United Nations Sustainable Development Goals (SDGs) agenda.
Impact investments have gained significant traction across the continent in recent years, given the strong potential for investments to drive positive social and environmental impact in the region. A recent study by the Global Impact Investing Network (GIIN) estimated the size of the global impact investing market to be $1.164 trillion in 2022 alone, a significant maturation of the market since 2019 (before the pandemic).
The study also found that there was a 63 per cent increase in capital injection by private credit markets since 2019, with half this capital being funnelled into Africa.
Yet, this substantial injection of capital aimed at empowering underserved communities has made barely a dent in the continent's progress to meet its SDGs by the 2030 deadline. In fact, even before the outbreak of the Covid-19 pandemic, African countries were making slow progress in this regard, with the pandemic pushing the continent further off track from eradicating poverty and addressing inequality.
So, what is stunting the impact of impact investment in Africa?
Firstly, the continent is not a monolith. Some economies are much more developed than others with more developed countries being more conducive to effective impact investment while others contend with restrictive regulatory environments that block the advancement of social entrepreneurship and enterprise.
For example, South Africa is the single largest market for impact capital in Southern Africa with 74 per cent of all impact capital disbursed in the region having been injected into the country.
Meanwhile, the uncertainty and economic volatility of the past few years has exacerbated challenges such as financial exclusion, lack of access to basic services like housing, education and healthcare, rising levels of unemployment and food, water, and energy scarcity.
The most pressing challenges, however, also offer the most opportunity for investment that would generate the greatest positive impact in the lives of both individuals and communities. Impact investors need to identify the most vulnerable sectors and communities wherein investment will act as a powerful enabler of the innovation needed to build the solutions that will overcome these obstacles while also generating new revenue streams.
Inside our greatest adversities lies a well of potential to enable positive change at scale and empower people in new ways by helping to tackle complex, long-standing challenges in a way that propels socio-economic good forward and ensures the needs of future generations are met.
Each country on the continent has its own unique economic and investment landscape, and impact investors who want to make the most positive impact must learn about each country individually to form strategies and solutions that are effective. However, there are some opportunities to be found across the entire region that would strengthen impact investment in Africa.
This includes an increase in pre-investment support for businesses to develop a strong pipeline of investable opportunities, an expansion on investment structures that more creatively fill needs that equity or debt financing alone cannot.
It is also crucial to ensure that you have an on-the-ground grassroots presence in the areas within which you operate. Additionally, a targeted focus on the specific sectors in which portfolio companies operate will drive increased growth, returns and impact.
By incorporating these strategies into vulnerable priority investment areas, impact investors will not only help to find solutions to the challenges that continue to hold Africa back from the prosperous future it can achieve, but also uplift communities and build a more competitive economy that benefits all.
- The writer is Norsad Capital's head of impact and sustainability
Related Topics