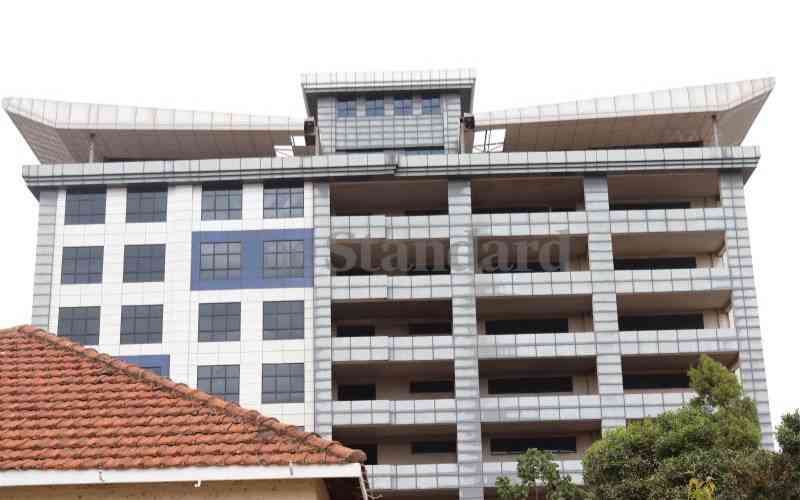 Members of Parliament (MPs) have asked the government to provide funds to complete the stalled Sh4.7 billion Education Resource Centre initiated at the Kenya Institute of Curriculum Development (KICD) 11 years ago.
Members of the Public Investments Committee on Education and Governance expressed fear that public funds that have already been sunk into the project risk getting wasted if it is not completed.
Committee members, led by its chairman and Bumula MP Jack Wanami, said they fear that the delayed completion of the resource centre will escalate the cost of construction.
The project, initiated in 2011, was meant to strengthen KICD's capacity in developing practical, quality and relevant curricula that conform with the Kenya Vision 2030.
"The cost of putting up the resource centre, whose construction started in 2013, has been going up with contractors citing a rise in prices of construction materials. When the building started, the dollar was being exchanged at Sh100. It is now it is going for Sh125," Wanami said when the committee visited the site on Wednesday.
The facility expected to have laboratories, an auditorium, seminar rooms, an e-learning centre, accommodation and conference facilities and educational and media studios, was to be implemented in six phases.
"We have advised the contractor to go back to the site even as we all work together to resolve whatever issues that have stalled the project. As a House, we will allocate some money for this but let him get to the site. Let him finish phase one first," said Wanami.
Kiminini MP Bisau Kakai said the committee is concerned about continued variations in construction cost that has been brought about by delayed payment.
Bisau further said, going forward, the government should consider using its personnel in the ministry of Public Works to undertake some of these projects instead of using private individuals and companies.
The contractor, it emerged, had been paid more money than the cost of the job he has so far undertaken.
"There are so many inconsistencies. We have realised that the consultant has been paid almost Sh577 million when the contractor was paid Sh600 million. We will draw the proposal that will be handed over to the National Treasury over this matter," said Kilome MP Nzambia Kithua.
Related Topics