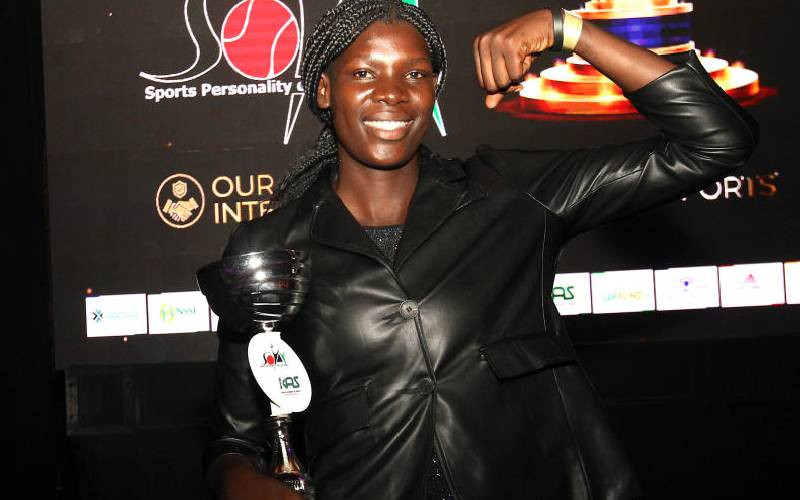 The 19th edition of the Sports Personality of the Year Award (Soya) went down this Friday with Eliud Kipchoge and Faith Kipyegon headlining the gala night honouring Kenya's best sporting talents.
The annual awards have provided a platform for fans, corporates and the government an opportunity to reward the best sports persons. This is an excellent avenue to motivate budding talent and demonstrate that hard work and honest competition are rewarding.
The financial token and national recognition that the athletes have received over the last 19 years through Soya should be enough motivation for potential sponsors and the authorities to do even more in future. It is not enough for individual Kenyans, companies and leaders to sit back and claim to support sports while giving little or nothing to awards schemes like Soya.
That said, Kenya is full of latent talents at the grassroots that should be nurtured, with the support of the government and various stakeholders.
Winners in awards such as Soya should earn handsome amounts. This year, the panelists had to cut down the number of winners from 15 to 9 for lack of money. It's time we adopt international best practices and be at par with global sports federations. This way we can boost morale of our budding sports talents.
By casting the net wider, we can raise the number of sports disciplines to major competitions like Commonwealth Games and the Olympic Games.
Kenyan sports men and women have in recent years ventured into virgin grounds like javelin, high jump, sprints and tennis – and even impressed the global stage. From javelin thrower Julius Yego winning the world title in 2015 and bagging Olympic silver in 2016, Mathew Sawe chalking up double victories in high jump at the Africa Championships, Ferdinand Omanyala breaking the Africa 100m record to Angela Okutoyi winning the tennis Grand Slam in Wimbledon; there is a lot for Kenyan talents.
Okutoyi's performances inspire the young generation. She had an outstanding 2022. The tennis sensation made history by becoming the first Kenyan to win a Grand Slam following her girls' double victory.
She also won the doubles in the J1 Repentin competition alongside Polish partner Malwina Rowinska in Canada after gallantly rallying from behind where they trailed 3-6 in the first set against fourth seeds German Ella Seidel and Belgian Amelia Waligora.
Okutoyi also reached the second round at US Open singles after edging out Germany's Carolina Kuhl by straight sets in the first round, before losing by two sets to one to eighth seed Taylah Preston in the second round among other achievements this year.
Such impressive shows should be supported to harness more talents at the grassroots. We also have talents from volleyball, basketball and boxing which featured at the Soya gala. Let's support our sports talents.
Related Topics