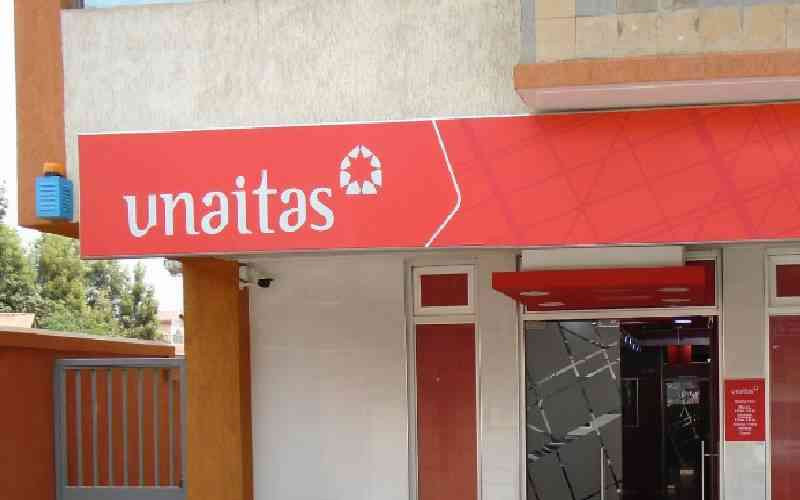 A second suspect in the Unaitas Sacco Mununga Branch theft has been named as 25-year-old Francis Mulwa Mutila by his mother, Mary Wanjiru Njuguna.
Ms Wanjiru had travelled to Murang'a County after receiving information that the police had shot and killed her son. She identified his body during a postmortem.
A grieving Wanjiru said, "It's pathetic that my son, who worked in Nairobi as a hotel cook and comes home to Masaku village in Ruiru, was killed."
Mulwa was allegedly an associate of former policeman Joseph Kang'ethe, who was also killed in Kinyona Forest on March 13 following the robbery the previous day.
The autopsy, conducted by pathologist Dr Kamotho Wetanga and witnessed by Dr Peter Muriuki Ndegwa for the Independent Medico Legal Unit, found three bullets in Mulwa's head, one in his right shoulder, and another in his back.
Police reported that Mulwa and Kang'ethe were killed in a shootout between their gang and officers who had pursued them into the forest. Police also claimed that two accomplices escaped with an unspecified amount of cash. The officers recovered two rifles and Sh1.31 million.
The pathologist said that ballistic experts would examine the retrieved spent cartridges to determine which firearms they were discharged from.
Francis Kamau, the father of Kangethe who was identified last week, expressed relief after being allowed to transport his son's remains for burial on a yet-to-be-determined date. He said the family had been waiting for the police to release the body to enable transfer to Kenyatta University Mortuary.
Pathologist retrieved three bullets from Kangethe's body. Six others could not be traced despite an X-ray examination conducted on Thursday night.
Related Topics