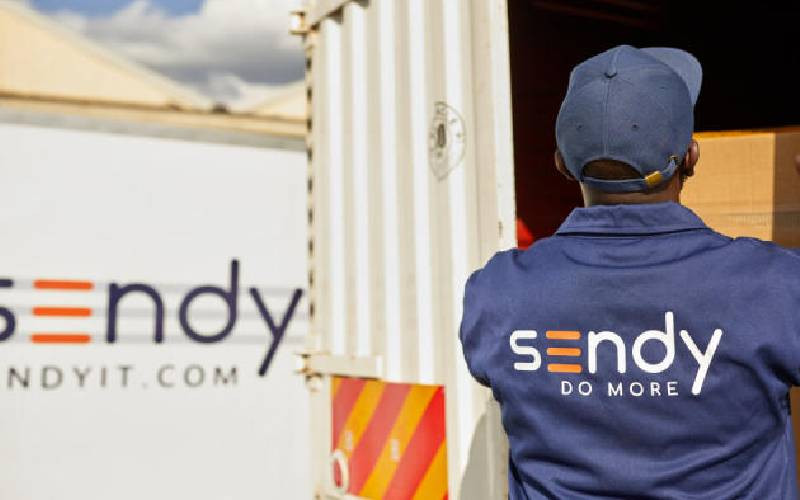 Embattled Japanese auto giant Toyota-backed Kenyan logistics startup Sendy is staring at an uncertain future after being placed under administration amid financial difficulties.
Consultancy firm PKF has taken over the management of the once promising firm, the audit firm said in a paid-up notice in the dailies yesterday.
Sendy has operated for over five years connecting drivers with businesses using technology to make it easier to move goods locally and regionally through the East African Community countries.
The startup in its heyday attracted billions of shillings from global backers before its fortunes changed for the worse.
"Notice is hereby given that Peter Kahi of PKF Consulting (K) Ltd was appointed as the Administrator of Sendy Group of Companies… on 20 September 2023," said the audit firm.
The companies include Sendy Kenya Freight Ltd, Sendy Ltd, Sendy Store Ltd and Sendy Kenya Marketplace Ltd, said PKF.
Mr Kahi said any party having a claim against the companies should submit their claim in writing together with relevant supporting documentation and proof of debt to the administrator on or before October 19 for consideration.
"Following the appointment, all the affairs, businesses and properties of the companies are being managed by the administrator. The directors of the companies no longer have any power or authority to deal with these matters," said Mr Kahi.
Going into administration happens when a company becomes insolvent and is put under the control of licenced insolvency practitioners.
Directors and the secured lenders can appoint administrators through a court process to protect the company and their position as much as possible.
The Insolvency Act of 2015 gives companies going through financial turmoil an opportunity to put their act together, including the settlement of debts.
Sendy revealed last year it had laid off 10 per cent of its 300-strong workforce, or 30 employees, after running into financial challenges.
The start-up, which facilitates door-to-door deliveries between individuals and businesses, had expressed optimism of raising $100 million (Sh14.7 billion) last year to fund its expansion plans into other African markets, including Nigeria, Ghana, South Africa and even Egypt.
There has been a wave of startup shutdowns in Africa recently amid a slowdown in investments and a tough operating environment.
Related Topics