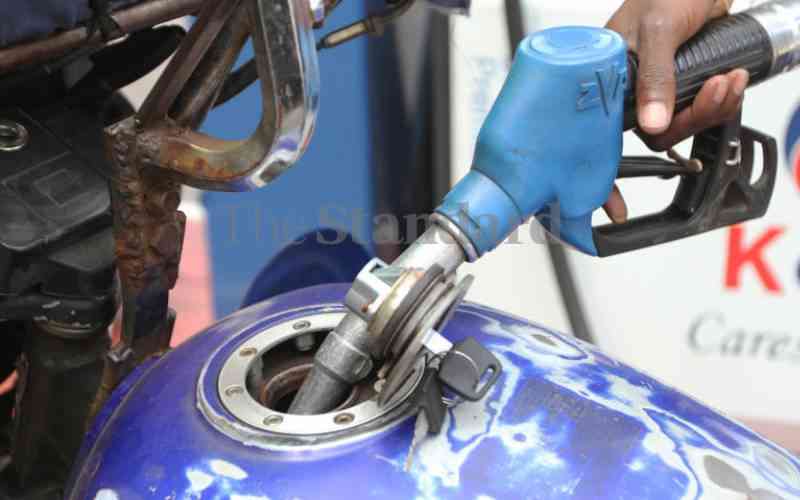 Russia's plan to sharply cut its oil production from next month has sparked fears of a fresh rally in global fuel prices over the next few months, dimming Kenyans' hope of lower prices at the pump in the near term.
Moscow revealed on Friday it will cut oil production by 500,000 barrels per day, or around five per cent of its total output starting in March, Deputy Prime Minister Alexander Novak said.
While Moscow oil shipments are not known to come to Kenya, analysts said the drop in the supply of Russian oil will mean more competition for barrels from other sources, such as the Middle East - Kenya's leading supplier - that Europe, the UK and other Western countries now badly need.
Saudi Arabia's Murban crude oil, which forms a big chunk of the refined petroleum products imported to Kenya, was trading at $85 (Sh10,630) per barrel on Friday, a spot check by The Standard showed.
Analysts said any reduction in the global oil supply will come at a tricky time amid mounting global demand.
Russia is the third-largest oil producer in the world after the US and Saudi Arabia and the second-largest exporter after Saudi Arabia, with the US consuming a huge proportion of the oil it produces.
Global oil prices have been rising steadily in recent months despite increased supply by exporting countries, and Friday's Moscow plan to cut output has raised fears the cost will climb steeply. The subsequent low output will leave crude oil prices elevated, inevitably pushing up pump prices and further pushing up the cost of living whose measure remained stubbornly high at 9.0 per cent as of last month.
Reports already say China's swift reopening of its economy in December after almost three years of strict coronavirus restrictions has pushed up estimates for global oil demand.
Higher crude oil prices mean that when the Energy and Petroleum Regulatory Authority (Epra) announces the maximum prices that oil marketers can charge in the next few months, the cost is likely to go up.
This is unless the government continues to use the petroleum stabilisation mechanism, whereby it pays the oil companies to keep pump prices stable.
The government earlier announced it is unable to continue cushioning consumers through subsidies.
Super petrol has been retailing at Sh177.3 per litre in Nairobi, diesel at Sh162 and kerosene at Sh145.94 in the period.
Russia announced the planned cuts after Western countries imposed price caps on Russian oil and oil products as part of unprecedented Western sanctions to reduce Moscow's ability to fund its war in Ukraine.
"We will not sell oil to those who directly or indirectly adhere to the principles of the price ceiling," Russian Deputy Prime Minister Alexander Novak said in a statement.
"In relation to this, Russia will voluntarily reduce production by 500,000 barrels per day in March. This will contribute to the restoration of market relations."
The cut is equivalent to about 5 per cent of Russian oil output.
In a move aimed at further tightening the screws on Moscow, G7 countries and the European Union agreed in December to cap the price at which Western brokers, insurers and shippers can trade Russia's seaborne oil for markets elsewhere at $60 a barrel. Earlier this month, EU countries also banned imports of Russia's diesel and refined oil imports.
Murban - which is preferred by Kenya - is a flagship grade produced in Abu Dhabi in the United Arab Emirates, and is also typically consumed in Asian markets, such as China, India and Japan. Murban differs physically from Brent, WTI or other oil produced elsewhere in the world.
The US and European governments have been placing sanctions on Russia in a bid to exert pressure on President Vladimir Putin to withdraw his forces from Ukraine.
Epra is expected to announce new prices for the next month on Tuesday this week in its monthly fuel price capping guide at a time Kenyans are enduring a biting cost of living crisis.
The government retained subsidies on diesel and kerosene to prevent a surge in the retail prices of the two products up to Tuesday (February 14).
This is even as it continued to deny super petrol users a drop in retail prices and instead used the savings petrol consumers - mostly private motorists - would have got to cushion consumers of diesel.
Related Topics