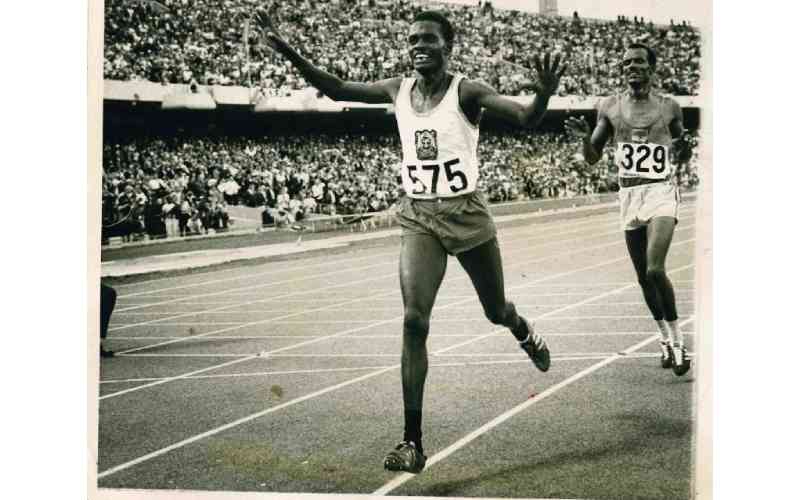 As Kenya celebrates Madaraka Day today, Kenyan athletes require no prop to stand tall in the sports arena, having produced brilliant shows at global competitions.
But such a superb reign has been marked with a catalogue of shortcomings.
Deaths and misfortunes conspired to taint the six-decade dominance of Kenyan athletics. It has been a difficult moment for the athletics fraternity as a myriad of problems kept sweeping across Kenya's favourite sport.
In 2021, a horrifying trend emerged. Four top athletes died in mysterious circumstances –three of them in incidents of mental anguish just within a week.
Despite these shortcomings, the 60-year impressive run remains in history as the moment Kenya staged historic global athletics competitions. They include 2017 World Under 18 Championships, 2021 World Under 20 Championships and the Kip Keino Classic, the World Athletics Continental Tour event. The Uhuru Kenyatta administration also started the Uhuru Classic Marathon, which now stands out as Africa's highest paying marathon. Winners receive Sh6 million.
It's during this regime that crucial legislations were enacted to streamline sports operations. They include Sports Act 2013 and the Anti-Doping Act 2020, which gave birth to Anti-Doping Agency of Kenya (Adak).
The nightmare of elusive medals at the Olympic Games has also dented an otherwise uninterrupted reign.
Kenya has not won an Olympic women's 10,000m gold medal and basks in one men's 10,000m gold medal won by Naftali Temu in 1968. But change would be realised thanks to the Sports Act that came into force in 2013, which will streamline Athletics Kenya operations.
This is despite the fact that Kenya made its debut at the Olympics 1956 in Melbourne, Australia.
Kenya made her debut in international major competition at the 1954 Commonwealth Games in Vancouver where Nyandika Maiyoro finished fourth in the three-mile event, Lazaro Chepkwony' in seventh place in the six-mile race and the Kenyan team was fourth in the 4x400m relay.
At the Olympics Games Melbourne in 1956, Maiyoro wound up seventh in the 5,000m final.
It was particularly exciting for Maiyoro who did not understand the starter's English language and reacted late after his competitors had left. He however set the ball rolling for Kenya's superlative performance in athletics.
At the 1960 Olympics in Rome, where Abebe Bikila won East Africa's first Olympic gold medal in the marathon event, Maiyoro was sixth in 5,000m and Seraphino Antao and the late Bartonjo Rotich reached the semi-finals of the 100m and 400m hurdles.
At the 1962 Commonwealth Games Antao won Kenya's first gold medals in the 100 and 220-yard sprints at the Commonwealth Games while Kipchoge Keino made his first appearance in global athletics.
Wilson Kiprugut Chumo struck Kenya's first Olympic medal when he won 800m bronze medal at the 1964 Tokyo Olympics before Kenya went ahead to win 11 medals including three gold by Amos Biwott in the steeplechase, Naftali Temu in the 10,000m, Amos Biwott in the steeplechase and Kipchoge Keino in the 1,500m at the 1968 Olympics –an indicator that there had been a steady progression between 1954 and 1968.
On July 17, 1976, a lay Irish missionary Brother Colm O'Connell came to St Patrick's Iten to teach Geography and continued the strong athletics training program at the school.
Peter Forster, the brother of British Olympic 10,000m bronze medallist Brendan Forster, was running the program.
St Patrick's had already produced top-notch runners among them Mike Boit, the 800m bronze medallist at the Munich Olympics.
By 1980's, 'sibling rivalry' began to headline Kenya's athletics storyline –right from Olympic Games, World Championships, World Cross-Country to Africa cross-country contests.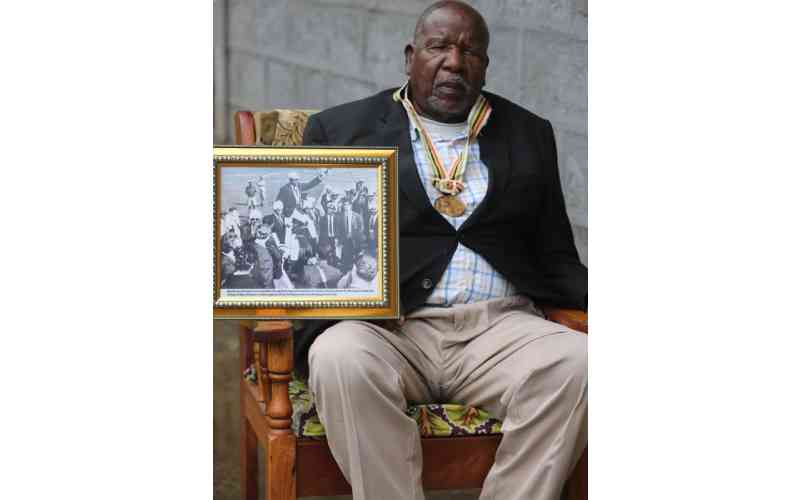 It simply reads like that of perennial rivals, Ethiopia. World 5,000m and 10,000m record holder Kenenisa Bekele is the brother of Tariku Bekele, another accomplished 5,000m runner.
They come from Bekoji in the Oromia region of Ethiopia, the same town as trio Dibaba siblings –Genzebe, Tirunesh and Ejegayehu –and their cousin Derartu Tulu, Africa's first woman to win gold medal in 10,000m at the Barcelona Olympics.
In Kenya, siblings in national teams have dotted the world athletic charts for close to four decades, putting up a strong athletic empire.
So keen has been their enthusiasm to shatter every record in sight that made the world wonder what makes them tick.
Twins Kipkoech Cheruiyot and Charles set the ball rolling for Kenyan siblings when they made the Olympic Games 1,500m and 5,000m teams at the Los Angeles Olympics in 1984.
In their footsteps was Ibrahim Hussein, who was Kenya's first man to win the Boston Marathon in 1988.
He is the older brother of Mbarak Hussein, a naturalised US citizen who is an elite Master's marathoner, with two top five finishes in Boston (fifth in 2001 and fourth in 2002).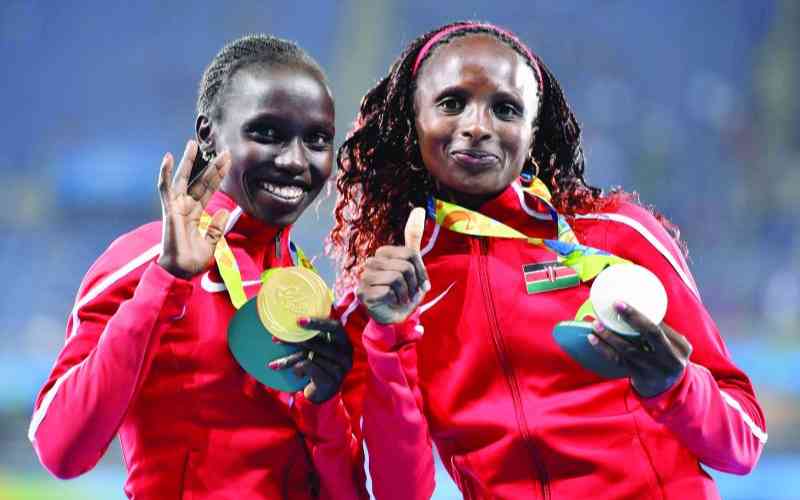 Mathew Birir made the 1992 Olympics team in the 3,000m steeplechase with his younger brother Jonah Birir, who competed in 1,500m. Mathew bagged the gold medal while Jonah bowed out in the semi-final.
There is also the Cherono siblings in Keiyo North –Christoper 'Jogoo', Abraham and Qatari's Saif Said Shaheen formerly Stephen Cherono.
Some of these siblings stage rivalries competing in the national team or, at times, representing their adopted nations.
There has been a fierce track battle between Qatar's Saif Said Shaheen (formerly Stephen Cherono of Kenya) and his immediate elder Abraham Cherono at major championships –each on his national jersey –offer refreshing moments of sibling rivalry.
There is also the Kibet family from Kapchorwa village in Keiyo South, who has been unleashing a ceaseless fight on the tracks.
The Kibets bask in the rare fry of sporting with three of the running daughters, alongside their Dutch cousin Lorna Kiplagat, competing at international level. Other three are faring well at local competitions.
Twins Ivy Jepkoech and Elvin Jelimo are training together with their younger sister Valentine Jepngétich in Iten as they seek qualifying times for United States track scholarships. Valentine has competed in some races in The Netherlands.
The late Some Muge sons and a daughter have produced spectacular sights to behold in track and cross-country running –just like their father, who was Kenya's first medalist at the IAAF World Cross-Country Championships in 1983.
Mathew Kisorio and Peter Kimeli were in the national junior team at the IAAF world cross-country championships in Edinburgh, Scotland, in 2008.
Their immediate younger brother Nicholas Togom won gold at the Africa cross-country in Cape Town in 2011.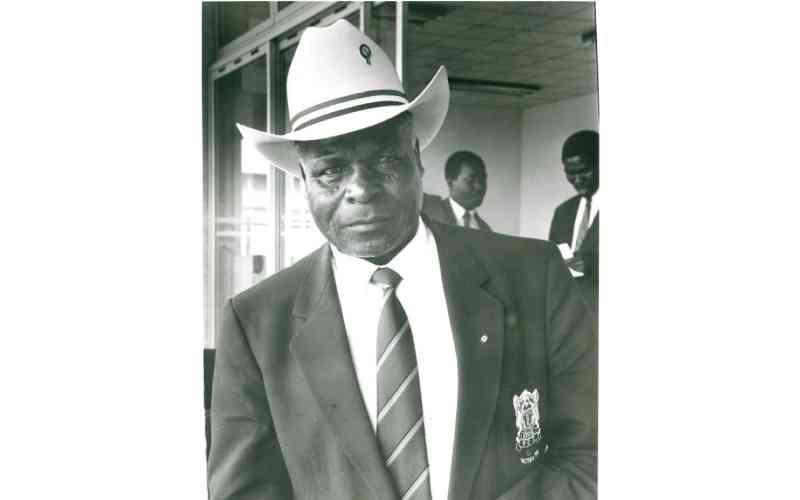 The Masai family has ruled the world 10,000m contests. They are Moses Masai (world 10,000m bronze in 2009 in Berlin, Germany), Linet Masai (2009 world 10,000m champion in 2009 Berlin), Dennis Masai (world junior 10,000m champion in Moncton Canada in 2010) and Magdaline Masai, who will compete this Saturday at the Diamond League in Shanghai.
Siblings Mercy Cherono and Caroline Chepkoech have won world junior 3,000m, world cross-country and Africa cross-country medals. Unfortunately, Cherono was dropped from the senior team to world cross last March.
William Chirchir, who held the world junior 1,500m record (3:32.4), saw his brother Cornelius Chirchir lower the mark to 3:30.60.
But the most exciting of them all stands out as the rivalry that began after James Seurei beat Kipkosgei Chepsiya and David Kebenei to win gold medal at the 1987 All Africa Games 1,500m final at the Moi International Sports Centre Kasarani.
It marked an endless track rivalry as all of them groomed their sons to over 1,500m mantle.
Seurei is the father of 1,500m sensation Benson Kiplagat while Chepsiya, the then bronze medalist, has his son Andrew Rotich, a versatile metric mile runner.
But Kebenei, fourth placed at the Pan Africa Games, is the father of World 1,500m champion Asbel Kiprop.
Interestingly, a fierce four-lap race rivalry has been revolving between Kebenei and his opponents' households since then.
Although Kebenei lost to his friends Seurei and Chepsiya in the 1,500m final, son Asbel has always denied them victory.
Doping menace tainted Kenya's impressive run at the global stage. So far, more than 200 Kenyan athletes have been banned for violating anti-doping regulations. A majority of them were banned for not updating their whereabouts.
This year, more than 20 athletes have been banned. It was shameful some athletes were dropped just hours away from their races at the World Athletics Championships in Oregon, USA, last year and the ongoing Commonwealth Games in Birmingham, UK.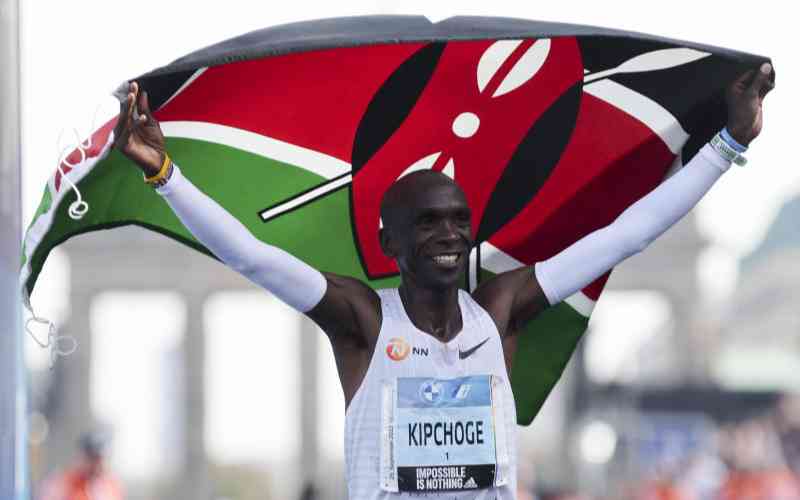 At the World Championships in Oregon, there were more than 40 former Kenyans representing the USA, Turkey, Bahrain, Kazakhstan, Belgium, Israel, Qatar and others.
The world beating stars then attributed their change of citizenship to lack of compensatory remuneration from the Government.
In football, Kenya has failed to qualify for the Fifa World Cup and even host the Africa Cup of Nations despite winning the bid in 1996.
The nation was unable to host the African Nations Championship despite winning the bid in 2018.
Kenya celebrates Madaraka Day with the sad news of Kenya Sevens, Shujaa, getting relegated from the World Rugby Series.
Related Topics