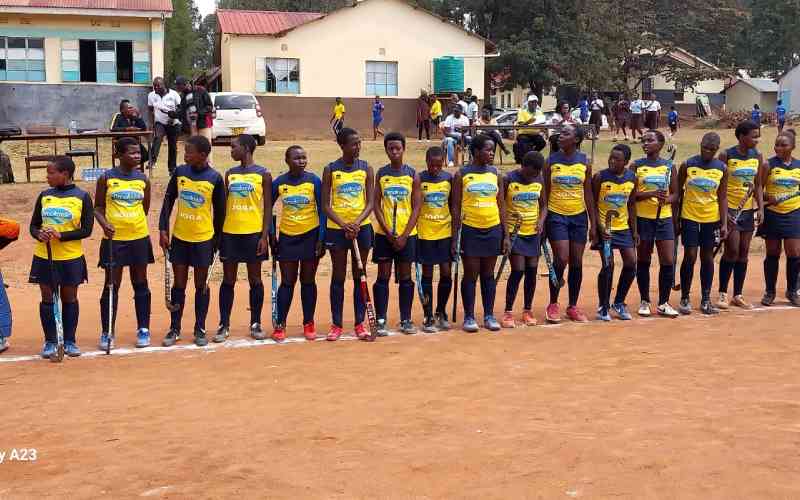 St Joseph Girls High School Kitale have knocked out East Africa hockey giants Trans Nzoia Mixed Secondary School to qualify for the Trans Nzoia County Term One Games set for next week.
Mary Adhiambo of Form Two scored the all-important goal for in the finals of the Saboti Sub-County Secondary School games played over the weekend.
Speaking to the Standard Sports, St Joseph Girls hockey head coach John Lusaka said they are targeting to return to the national arena after six year in the cold.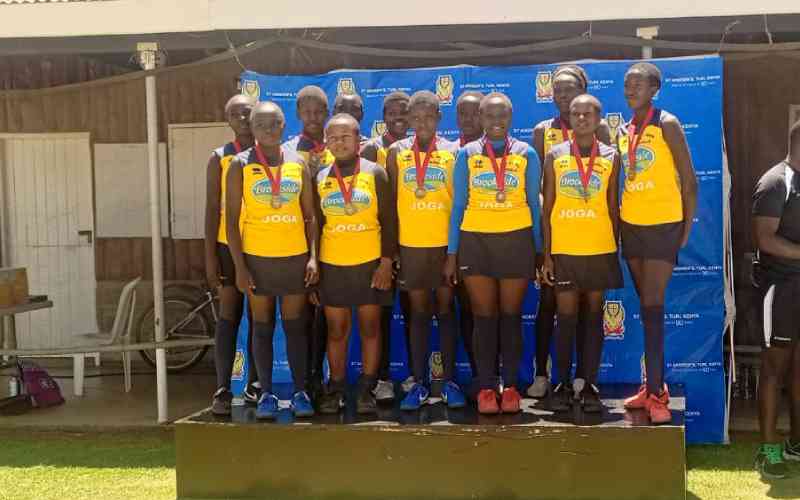 Lusaka who is a teacher of Geography and Business said they are back in business and looking forward to win the Trans Nzoia County hockey title when the games begin at St Marks Cherangani on March 24.
"I am very pleased with the girls for coming out of their comfort zone. It has been an amazing journey for not only the players but also the technical support we have received from various teachers including the Principal Rosebella Orwaru.
"The job is not however finished yet and we are going for the win in the counties. We will not under estimate anyone but I am confident in my girls," said Lusaka who is assisted by former Lakers Hockey Club captain Linah Baraza and Dr Bernard Chessum.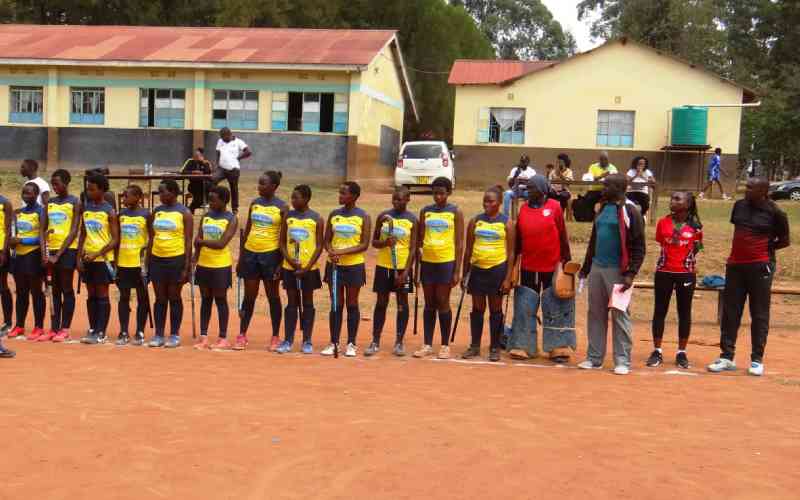 St Joseph emerged top at the Saboti Sub County games after finishing top of the round-robin pool matches.
They thrashed Kitale School 7-0 in their opening match before narrowly defeating Tans Nzoia who are the East Africa runners up 1-0 in the crucial decider match.
Six teams will face of in the county games where they have been divided into two pools. Some of the schools St Jospeh Girls will have to worry about include Wiyeta, St Marks Girls, Bikeke Girls and Andersen Girls.
St Joseph Girls Principal Rosebella Orwaru said the school is keen on producing not only academic excellence but also future sports stars in hockey, basketball, football among others.
Related Topics