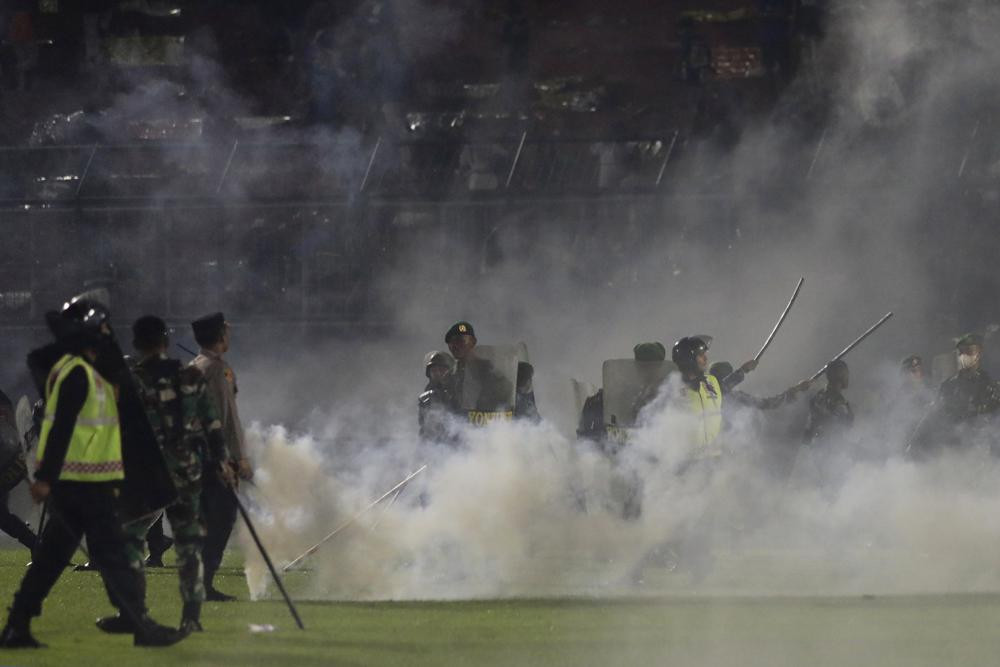 The world woke up on Sunday to tragic news after at least 174 people were reported dead in a stampede at an Indonesian football match.
Several fights between supporters of the two rival football teams were reported inside the Kanjuruhan Stadium in East Java province's Malang city after the Indonesian Premier League game ended with Persebaya Surabaya beating Arema Malang 3-2.
The brawls that broke out just after the game ended late night Saturday prompted riot police to fire tear gas, which caused panic among supporters, said East Java Police Chief Nico Afinta.
Police reported that about 180 were also hurt in the crush that has become one of the world's worst stadium disasters. As panic spread, thousands surged towards Kanjuruhan stadium's exits, where many suffocated.
The Standard Sports reveals some of the major disasters in soccer stadiums over the last years:
1.Accra Sports Stadium, Ghana (2001), Casualties 127 On May 9, 2001,
Two of Ghana's most successful football teams, the Accra Hearts of Oak Sporting Club and Asante Kotoko, had just completed their match at the Accra Sports Stadium in Ghana. Accra, the home team, had scored two late goals to put away the match.
That broke the hearts of Kotoko fans, who then proceeded to throw plastic bottles and seats onto the pitch. The police attempted to control the situation by firing tear gas into the crowd but instead caused a stampede of panicked fans that took the lives of 127.
Yaounde Olembe Stadium, Cameroon (January 2022), Casualties 8
At least eight people died and 38 were injured in a stampede at the Yaounde Olembe Stadium in Cameroon before the host country's Africa Cup of Nations last-16 game against Comoros.
Ellis Park Stadium Disaster, South Africa (2001) Casualties, 43
Kaizer Chiefs and the Orlando Pirates encounter at the Ellis Park Stadium in Johannesburg, South Africa resulted in 43 deaths.
The stadium built for up to 60,000 people was packed with 90,000 - 120,000 fans. Orlando Pirates scored a game-tying goal, and more fans surged into the stadium to see what had happened.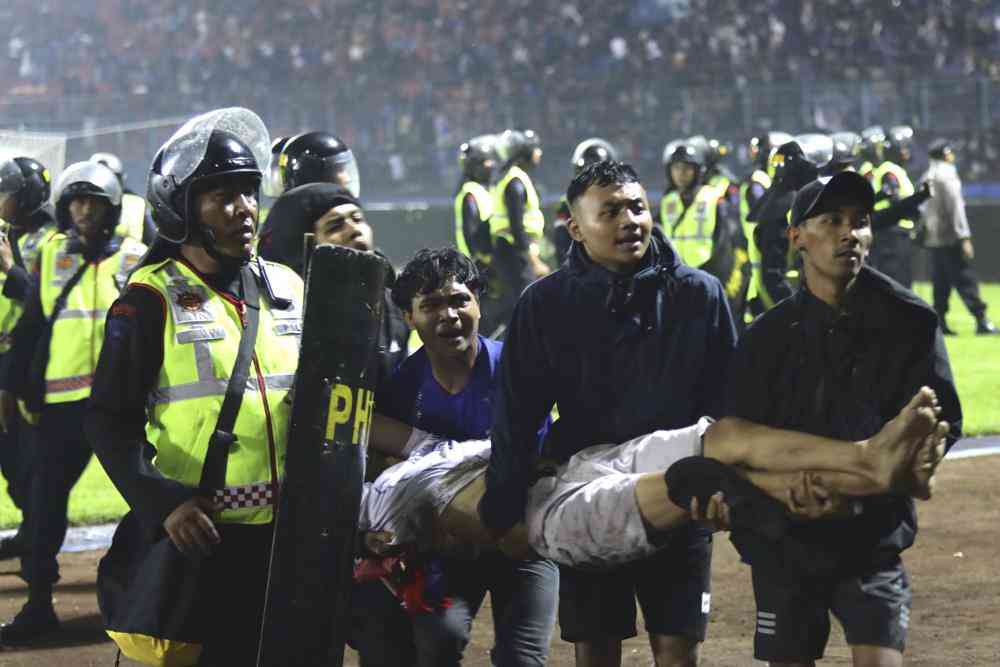 The situation was even worsened when untrained security personnel fired tear gas to control the crowd. Predictably, a stampede ensued, crushing 43 people to death and injuring countless others.
Luzhniki Disaster, Moscow (1982) Casualties, 66
At least 66 lost their lives in the 1982 UEFA Cup second round match between FC Spartak Moscow and HFC Harlem at the Grand Sports Arena of the Central Lenin Stadium in Moscow, Russia.
Unlike other stampedes in sports venues, this arena was not at all packed, with only less than 17,000 tickets sold out of 82,000.
However, minutes before the end of the game, hundreds of fans began to leave the venue in an attempt to get ahead in the race to the Metro station. A woman had lost her shoe, and in her attempt to retrieve it, caused some people to fall down the stairs, thus creating a domino effect of piled bodies on the steps. Not knowing what was going on, the rest of the crowd continued moving forward, thus increasing the pile that ked to tragedy.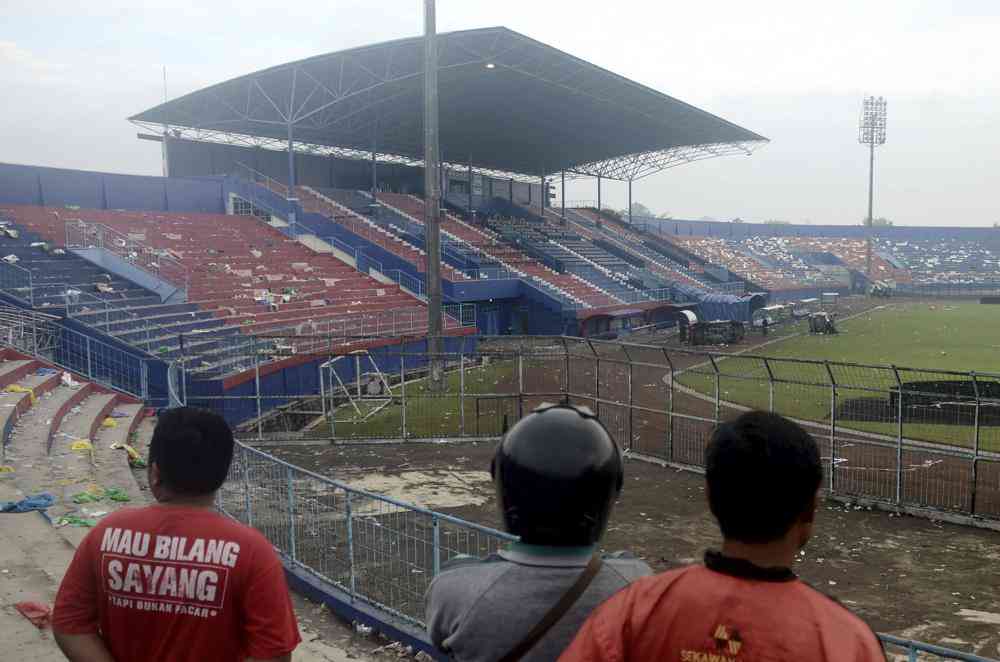 Others include: October 1996, Guatemala Up to 82 people died and at least 147 were injured when an avalanche of fans tumbled down seats and a flight of stairs at a World Cup qualifying match between Guatemala and Costa Rica in Guatemala City.
May 1992, France A stand at Bastia's Furiani Stadium collapsed before a French Cup semi-final against Olympique de Marseille, killing 18 and injuring more than 2,300.
April 1989, Britain Ninety-six Liverpool supporters were crushed to death in an over-crowded and fenced-in enclosure at the Hillsborough Stadium in Sheffield before an FA Cup semi-final between Liverpool and Nottingham Forest.
One victim died last June, 32 years after suffering severe and irreversible brain damage at Hillsborough.
March 1988, Nepal A stampede towards locked exits in a hailstorm at Nepal's national soccer stadium in Kathmandu killed more than 90 fans.
May 1985, Belgium Thirty-nine fans died and more than 600 were injured in fan violence before the European Cup final between Juventus and Liverpool at the Heysel Stadium in Brussels.
May 1985, Britain At least 56 people were killed and more than 200 injured when fire broke out in the stands at the Valley Parade stadium in Bradford during a third division match against Lincoln City.
October 1982, Russia Fans were crushed as they left a UEFA Cup tie between Spartak Moscow and Dutch side HFC Haarlem at the Luzhniki Stadium in Moscow.
Related Topics