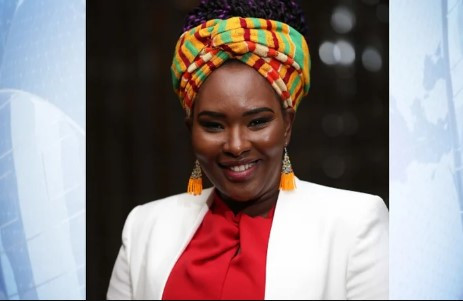 A Kenyan woman, Lilian Seenoi-Barr has made history as the first black person to be elected into public service in Northern Ireland, United Kingdom.
According to an Irish publication, RTE, Barr won the May 20 elections with 15.5 per cent of the total votes cast, to represent Derry and Strabane City Council.
Vying under the Social Democratic and Labour Party (SDLP), Councillor Barr said that she is deeply humbled to have been elected by the people.
"I'm beyond delighted to have gained nearly 1,000 first preferences and to now have an electoral mandate in my own right. When I joined Derry City and Strabane District Council just under two years ago, I had been chosen by the SDLP members. At the time, I made a commitment that I would work tirelessly to earn people's trust and deliver for the local area," said Barr.
Back in 2019, Barr lost the elections. However, the SDLP co-opted her onto the council in 2021 before selecting her to vie for the seat.
Barr is popularly known in the Northern Ireland for founding the North West Migrants Forum in 2012, a foundation aimed at supporting and caring for minority groups, as well as immigrants and asylum seekers.
She is a Maasai, hailing from Narok in Kenya. She sought refuge in Northern Ireland in 2010 and through NWMF, she has helped a thousand more like her.
While in Kenya, she fought against Female Genital Mutilation (FGM0 and early forced marriages in a bid to champion the rights of Maasai women and girls.
Besides Barr, other Kenyan citizens have also been elected into esteemed leadership positions abroad.
Kenyans were elated to learn that UK Prime Minister, Rishi Sunak, has Kenyan blood running through his veins.
When speaking ahead of the Coronation of King Charles III, Sunak mentioned that he was born in the UK but his father, Yashvir Sunak, was born in Kenya, and his mother, Usha Sunak in Tanzania.
In March this year, Humza Haroon Yousaf, a Kenyan, won the Scottish National Party leadership contest and became Scotland's First Minister.
Related Topics