The digital era is all about body confidence and body positivity. Showing skin has become the norm, which has meant people embracing their flaws and learning to deconstruct their insecurities.
Often, showing skin brings up questions. How much is too much? Where does sexy end and risque begin? It is easier for celebrities to pose confidently in beachwear, for instance. But the questions are asked even of them.
According to Psychosexual therapist Cathy Holden, "Deciding on how much we show to the world is a personal choice. In the digital age, however, the internet never forgets. As such, pictures and videos can remain in the cloud for an unlimited period of time. Being mindful over this is important for us to think about it in the long term. "
For centuries women have been stigmatized for what they have chosen to wear facing lots of negative connotations. Psychologist Holden further stipulates that "This is not just for women and any human being as we are all deserving of respect, service and human dignity regardless of what we look like."
Here are some high-profile celebrities who are all about body positivity, and who flaunt their figures even in the face of internet trolls:
Huddah Monroe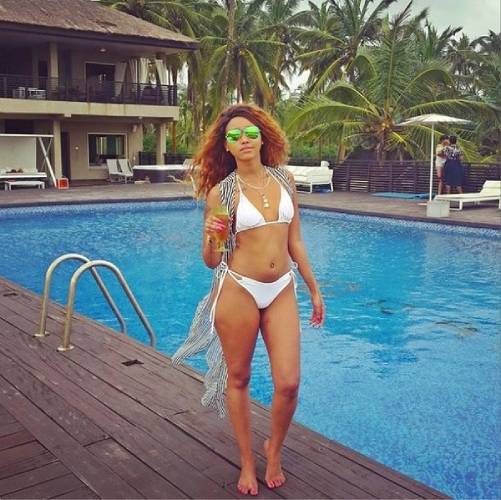 Socialite Huddah owns a makeup line dubbed Huddah Cosmetics. The petite and curvy bosslady never shies from flaunting her curvaceous body often in multi-string bikini and cut out swimsuits.
Rue Baby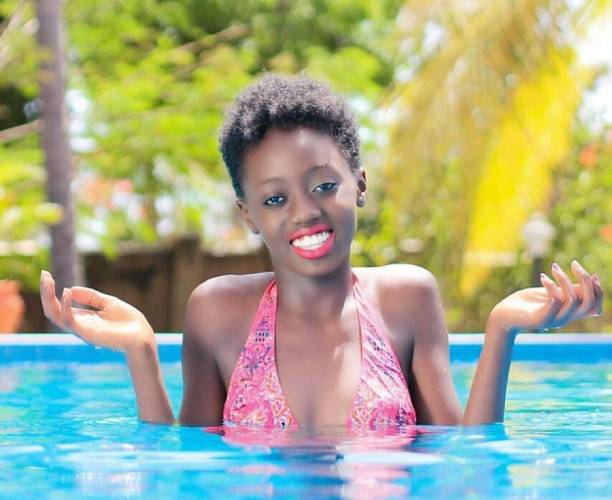 The C.E.O of Rue Collections often flaunts her petite body in her bikinis on social media. She poses in her two-piece bikini collection, sometimes putting aside the cover wrap and leaving very little to the imagination. The renowned model took on the catwalk in a pink and orange two-piece bikini during the Miss Universe 2019. Rue is never shy about showing off her rich skin and beautiful legs.
Betty Kyalo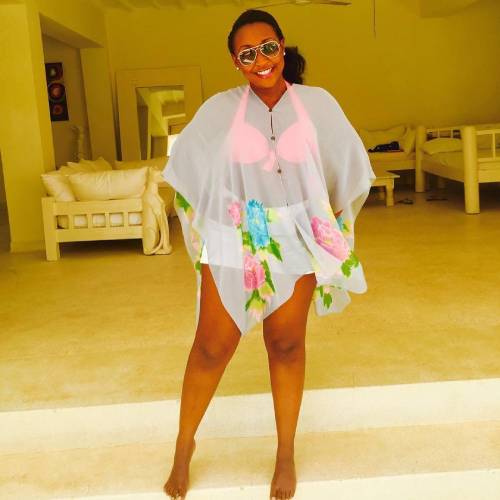 The curvaceous T.V. screen siren's photos in a two-piece blue bikini went viral on social media. Netizens called out on the seasoned journalist for what they termed as revealing "too much." In turn, Netizens took to dressing her up on social media.
Michelle Ntalami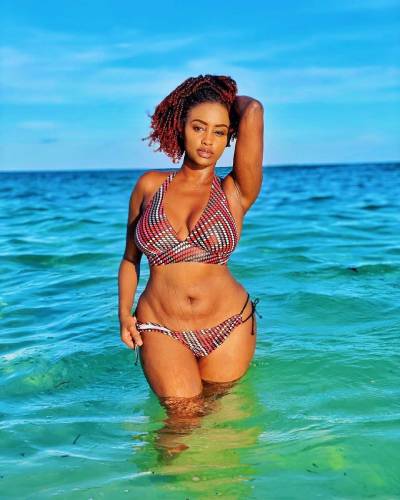 The CEO of Marini Naturals hair care line has often left many admirers ogling over her photos. She regularly treats her fans to seductive photos in tight-hugging dresses and swimsuits revealing her curvy figure.
Janet Mbugua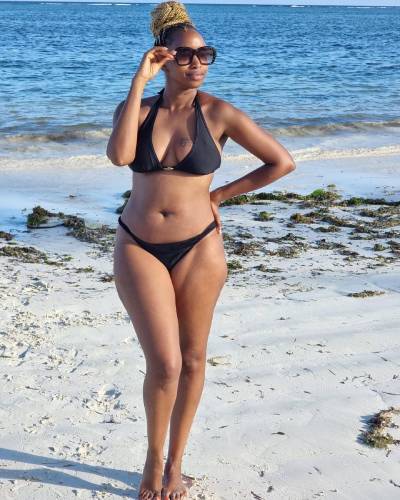 The founder of Inua Dada foundation left her fans gasping for their breath after posting photos at a beach in Kilifi. In her two-piece black bikini, the mother of two revealed her tattooed breast as well as her curves.
Grace Msalame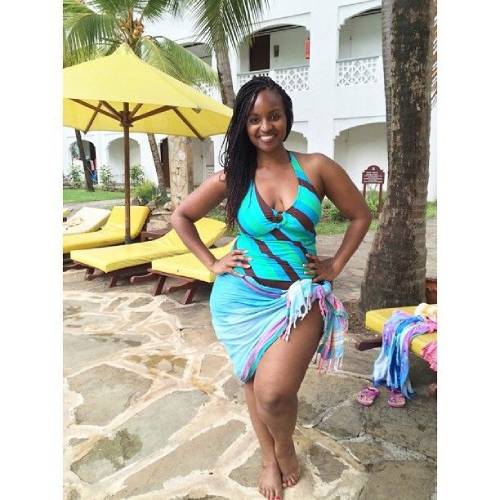 The curvaceous T.V. host has never shied away from flaunting her curvy frame, exposing her thick hips. She further complements her voluptuous body after donning a sirong wrap around her waist. The voluptuous host recently shared photos in a pink swim suit while on vacation. Her photos turned heads and left many netizens drooling over her.
Nana Owiti
Musician King Kaka's wife Nana Owiti bravely flaunts her hourglass body on social media. The Switch TV host dons low-cut and tightly-hugging dresses exposing her bust. She also does not go wrong with bikini photos. A shared photo in a pink two-piece long-sleeved bikini flaunted her thick thighs.
Talia Oyando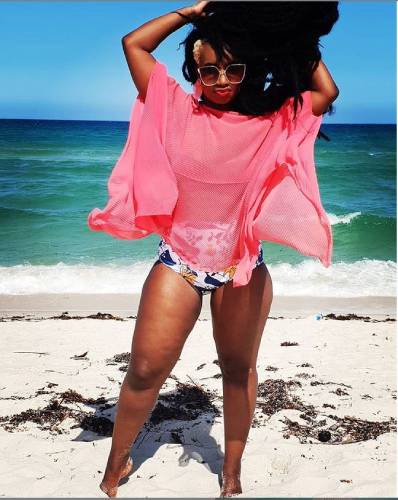 The TV host popularly known as the nigt-nurse, shares myriads of photos in bikini wear on social media. She flaunts her bikini photos in one-piece, two-piece monokini as well as bikini shorts. As a coverwrap the dance queen goes for the netted wraps.
Vera Sidika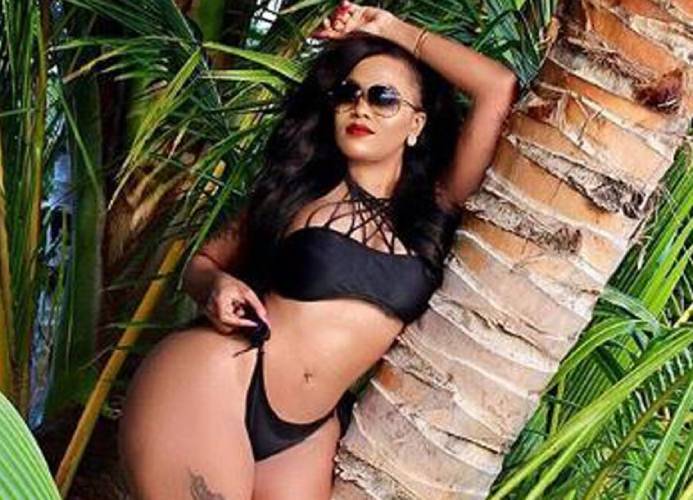 The curvaceous socialite dons and flaunts in different sets of bikinis among them laced and two -piece thong bikinis. Vera leaves netizens drooling over her shapely hips and generous booty.
Related Topics