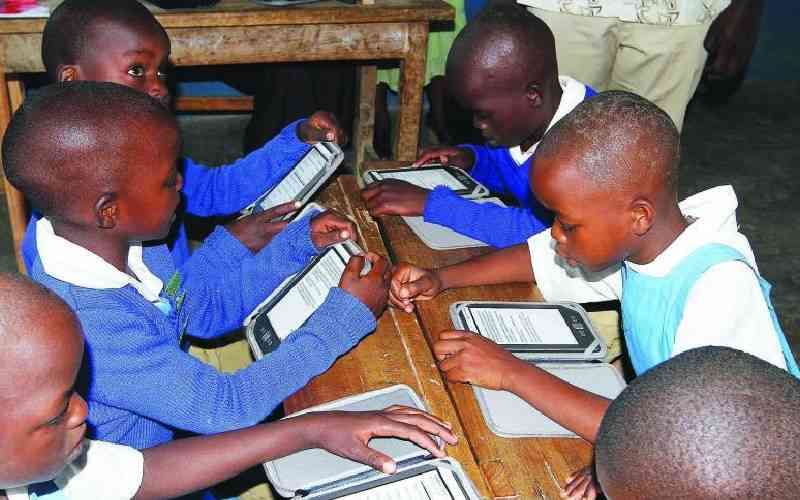 A row is simmering between school heads and the government over the management of billions sent to institutions as learners' capitation.
It has emerged that school heads are being asked to account for Sh4,002 per learner, which a teachers' union said was not disbursed.
Kenya Union of Post Primary Education Teachers (Kuppet) officials said that only Sh3,187 (per learner) was received by heads.
The union termed unfair the move by State to demand accountability from heads over monies they did not receive.
Kuppet Secretary General Akelo Misori observed that the Public Financial Management Act and school financial regulations, require school heads to only account for funds received and used by their institutions.
"Where the government spends funds on behalf of schools, accountability for such expenditures lies with the Ministry of Education and the recipient agencies – not secondary schools," Misori said.
Misori said the picture on the ground is gloomy as schools indicate that no funds had been issued for this term but were meant to cover last financial year's debt.
"Information from principals indicates that schools have not received any capitation funds for the third term of 2023. The Sh3,187.87 remitted on September 19 partially offset the arrears owed from the last financial year (2022/2023)," he said.
He said the ministry owes schools Sh905.13 per learner for the last financial year that ended on June 30.
"The ministry owes schools a further Sh5,561 per learner for the first quarter of the current financial year 2023/2024. Cumulatively, this comes to approximately Sh19 billion that schools are yet to receive," Misori said.
He said out of the money disbursed to schools, the government owes each learner Sh3,449.50.
"The government is withholding this money when schools are approaching a serious exam season that requires schools to prepare learners and practical materials. In total over Sh10 billion that the principals did not receive and cannot be accounted for," he said.
Misori also said that the government withheld Sh815 which was meant for schools and which was sent to its agencies to offer services to schools.
"The ministry has also remitted to Kenya Institute for Curriculum Development and Centre for Mathematics, Science and Technology Education in Africa Sh100 and Sh40 per learner to cater for textbooks and capacity building (Strengthening of Mathematics and Science in Secondary Education) respectively from the tuition account," Misori stated.
"Sh675 per learner has been remitted to NHIF from the operations account to cater for medical insurance EduAfya for learners."
Misori said, if unchallenged, this will open flood gates to corruption and misuse of public funds.
The details emerged as the Ministry of Education also released a raft of measures that must be implemented as the government moves to tighten control and accountability of the funds.
Principals will be required to capture the right details of funds received and which must reflect data in the National Education Management Information System (Nemis).
The details are contained in a circular by Basic Education PS Belio Kipsang dated September 15 and sent to County Directors of Education for enforcement.
Kipsang said schools have two weeks to comply with the directive.
"You should monitor the accuracy of enrolment data of you schools as reflected in Nemis."
Related Topics