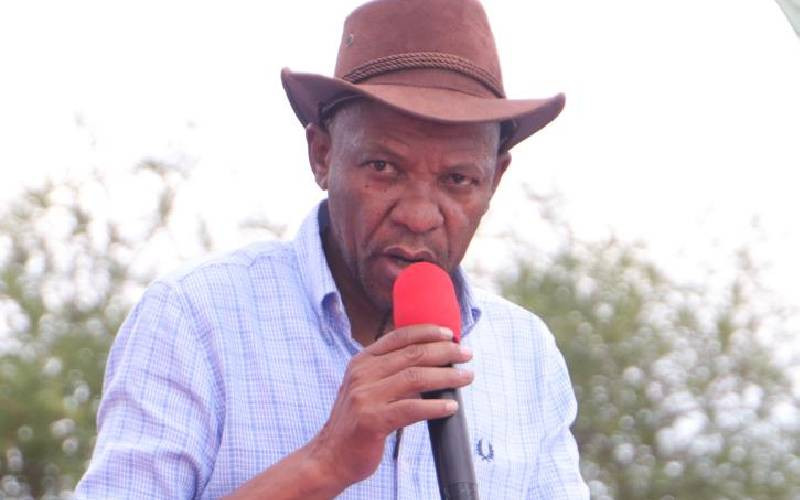 Over 12,500 delegates are expected to attend Taita Taveta County's inaugural investors conference, slated for next month.
Governor Andrew Mwadime yesterday said the five-day conference that starts on October 2, was testament to his commitment to nurture the riches the county is endowed with.
"Taita Taveta County boasts a remarkable blend of natural beauty and economic potential. It is a place where the past meets the future, and where opportunities abound," said Mwadime.
He said the county was renowned for its thriving mining industry, an essential pillar of our economy, and that experts will during the conference delve into sustainable ways to harness the mineral resources.
"We recognise the importance of responsible mining practices. We will delve into sustainable ways to harness our mineral resources while ensuring the well-being of our environment and communities," said Mwadime.
On tourism, the governor said the investors will explore investment opportunities at the county's captivating landscapes, including the enchanting Taita Hills and the mesmerizing Tsavo National Park.
"We will explore strategies to protect and showcase these treasures for generations to come," said Mwadime. The conference theme is "Taking Care of God's Creation".
He said that on agriculture, the backbone of our county, the county will seek partnerships to grow food and eradicate perennial hangers in the vast county.
"We will explore ways to make sure that agriculture, as the backbone of our county, has fed our people and contributed significantly to our nation's food security," said Mwadime.
He said that during the conference, the investors and the county's leadership will deliberate on innovative agricultural practices that not only increase yields but also safeguard our environment.
"But beyond our economic endeavours, our conference theme, "Taking Care of God's Creation," serves as a poignant reminder of our duty to preserve the environment for our children and theirs.
"In Taita Taveta County, conservation is a way of life, and we look forward to sharing our experiences and learning from your," said the governor.
He said the event, which he described as a historic gathering, promises to be a meeting of minds, a fusion of ideas, and a catalyst for the development of the county.
"It's an opportunity for us all to come together, to forge partnerships, and to create a brighter, more sustainable future. We embark on a journey to care for God's creation and unlock the limitless potential of Taita Taveta County."
Related Topics