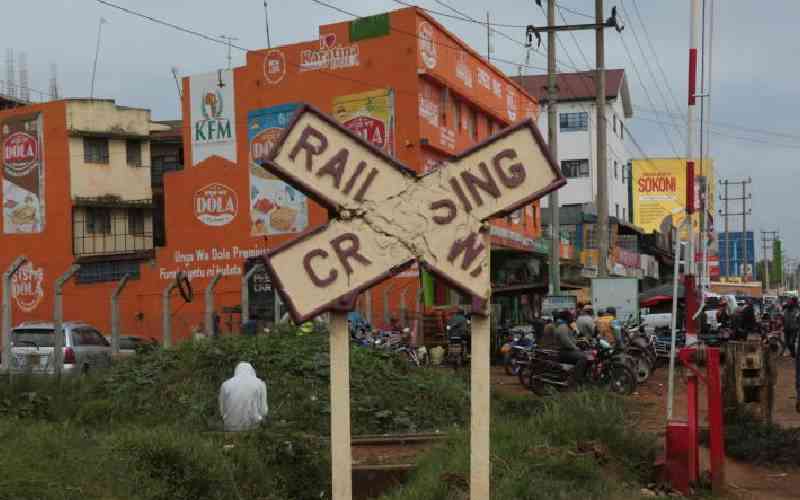 The business community in Karatina town has protested the move by the Nyeri county government to increase parking and mortuary fees without involving them.
They further claimed that hospital charges have been hiked yet delivery of health services remains poor at Karatina Level Four Hospital.
Charles Miano, a commercial lorry driver in Karatina town said the parking fee has increased from Sh200 up to Sh300 translating to a 50 per cent increment.
"We have been forced to pay Sh300 yet there are no parking lots available for us to park our vehicles. Currently, we park along the road which is very dangerous, we were not consulted about these changes," said Miano.
He added that with the high cost of living most drivers cannot afford the current parking fee. "With the current economic situation, we cannot afford to pay Sh300 daily, we urge the county government to lower the fee to the amount we used to pay earlier," he said.
Francis Mwai, a resident said that they experienced poor health services at Karatina Level Four Hospital due to a shortage of doctors a situation that has forced many residents to seek medical attention in private hospitals.
"Despite the hospital raising charges, it has no modern equipment which is why we seek services in neighbouring counties or private hospitals that are very expensive," he said.
He added that the hospital lacks medicine with most patients being sent to buy medicine from private pharmacies that are sold at a very high price.
"In the hospital pharmacy there is no medicine but after being treated the doctor is willing to sell medicine from the facility at a cheaper price," he said.
Esther Wangari claimed that Karatina Hospital mortuary charges have been doubled in a span of one month, forcing locals to seek services in private mortuaries which are cheaper compared to the public facilities.
"We are shocked to see that the mortuary charges have been hiked, we used to pay Sh300 but now it has shot to Sh600 per day while private mortuaries charge Sh500 per day. There is an additional dressing fee of Sh2, 000 which is not necessary for most people," she said.
The residents claimed that they are willing to pay extra charges if services offered at the hospital are enhanced and more parking spaces are made available in the town.
"We are willing to pay the additional fee but only if we are assured that we shall be offered better medical services in the hospital," Mwai said.
Karatina Ward MCA Watson Weru said the residents have declined to pay revenue until the levies are lowered as they feel they have been oppressed by the county government.
He urged the county assembly finance committee to consider the petition by residents for the county to collect revenue.
"Major towns in the county are charging less compared to Karatina town which is classified as a rural town. There should also be a waiver to those who cannot afford hospital and mortuary fees," said Weru.
Related Topics