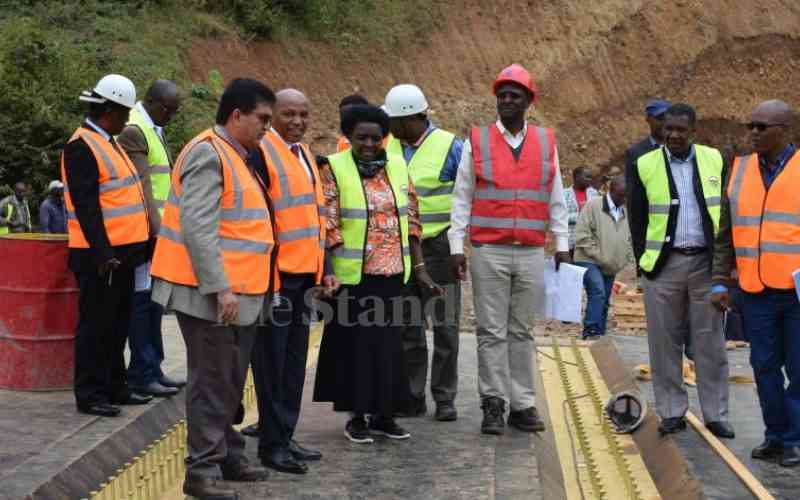 One of President Uhuru Kenyatta's most visible legacy projects is the 23km Western and Eastern bypass around Meru town.
Not only has the Sh5 billion project significantly decongested traffic in Meru town, it has also greatly transformed once sleepy villages, with new residential and commercial buildings sprouting in the area.
Residents who were occupying the area on which the bypass was built also had a windfall, after receiving Sh740 million in compensation to give way to the project.
One such resident is Carol Kimaita who agrees that if not for anything else, she can thank the Jubilee Government for a project successfully delivered.
"The bypass has been a game changer. We were a forgotten people. This area had little business activity but now we have big residential blocks all over, and big shopping facilities. We have a lot of traffic nowadays," said Kimaita.
Imenti North MP Rahim Dawood says the impact has been huge.
"The road has improved the value of land in the area. Some of the people who got compensated to pave way for it used the windfall and set up various facilities to earn them income," said Dawood.
The western bypass begins at Gikumene, off the Meru-Chuka road snaking through Giantune and connecting with the Meru-Nanyuki road at Gitoro opposite Meru National Polytechnic.
The 12.6km kilometre eastern bypass starts at Gikumene over Mati road and Meru-Mikinduri road and connects with Meru-Maua road at Kaithe.
"In addition to decongesting Meru town the bypass opened our towns and new markets were established," says Elias Murega who is the Municipality MCA and Imenti North candidate.
But while lauding the progress of the bypass, Dawood said the final phase was to tarmac the remaining Kienderu-Kaaga-Kaithe to link it to Meru-Maua road.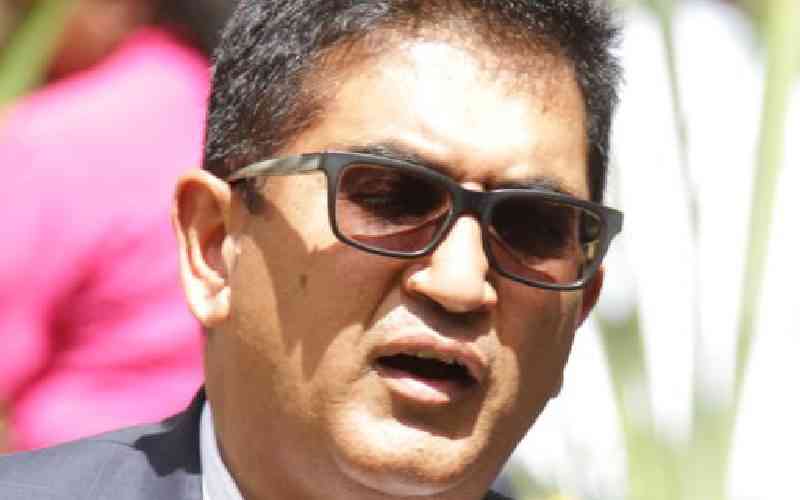 Lewis Kithinji, a community leader in Nyaki West, says tarmacking of the remaining section stalled, with traders at Kienderu market and residents denied income opportunities.
"Kienderu is the oldest market in Meru County and our appeal is for a tarmac through it. It used to have a slaughterhouse and provided meat to many markets as locals earned good money. Women used to sell farm produce here over 20 years ago. We want this area revitalised by a tarmac," said Kithinji.
The stalling of the section linking the bypass to Meru-Maua road at Kaithe junction was because the contractor had not received his dues to finish the work.
"The works stalled and the contractor is not doing any work. They have not been paid," said Dawood.
President Uhuru's other flagship project, through Sports Kenya, was renovation of Kinoru stadium to attain international standards, at a cost of Sh900 million.
Dawood said while they were satisfied now that the 25,000-seater had been completed, the national government had reneged on its pledge to build a police station and offices for Assistant County Commissioner and Chief.
"There is no police station at Kinoru stadium," said Dawood.
Raila Odinga was hosted at the stadium when he campaigned in Meru recently, the first time for such a big national event to happen at the facility.
That aside, one of the most eagerly awaited project was the Sh12 billion dual carriageway which was to start at Ngon'yi and go through Gikumene, Meru town and end at Meru Show Ground, and another section start at Makutano and end at Kithoka junction.
Dawood said the tender documents and Sh40m consultancy fees settled, but work had not started yet.
Later on in 2019, the Jubilee government through the Kenya Urban Roads Authority (Kura) pumped in another Sh1 billion to construct link roads to the completed bypasses.
Kura Director General Silas Kinoti said the new link roads would ease the pressure on the existing highways ensuring that motorists who are existing or accessing the town take shorter routes.
This project was also awarded to H Young Construction which also built the bypasses.
The link road project covering 13 kilometres will mostly benefit suburban areas was to suburban areas in the municipality such as such as Kaithe, Kaaga, Gitimbine and Irinda.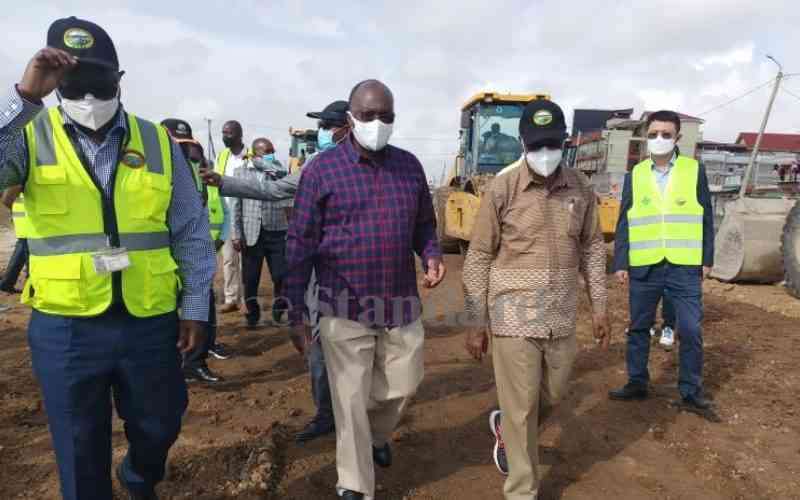 Kura has separately undertaken another Sh1.1 billion project of 13 kilometres of urban roads in Meru's second town of Maua which was as rugged as any typical rural Kenyan outpost.
Key allies of Uhuru Kenyatta said his infrastructure development record in the area improved on the foundation laid by Mwai Kibaki .
"Uhuru's government has done fairly well for the area as there was a road construction in every sub county in the area," Mt Kenya Youth Caucus chairman Linford Mutembei said.
The youth leader listed the completed Chiakariga-Mitunguu-Meru town 55 kilometres section of Mate Road (Ena-Ishiara-Chiakariga-Mitinguu-Meru town) second highway into Meru through the lowlands, the 40 kilometre Kisima-Kibirichia-Kiirua-Ruiri road, 22 kilometre Eastern and Western Meru bypass and the Kangeta-Muutine-Laare road as some of the roads started and completed during the Jubilee reign.
Former Tigania MP Mathew Adams Karauri also said Uhuru had done as well as Kibaki despite the challenges of running a stormy government with little support from his deputy.
Karauri also praised Uhuru's government for proactively working to promote better earnings for farmers in tea, coffee and miraa sector.
"It was in coffee sector that he succeeded most," said Karauri.
That aside, the Jubilee government pledged various dams to provide water for mainly agriculture in semi-arid areas in Tigania.
In Tigania the Ura dam was to be constructed on Ura river flowing through the Nyambene hills, while people in Thangatha were also earmarked to benefit from one.
None has been delivered, even though leaders such as Agriculture Cabinet Secretary Peter Munya exuded confidence Kenyatta's preferred candidate as his successor, Raila Odinga, will deliver the dams.
Related Topics