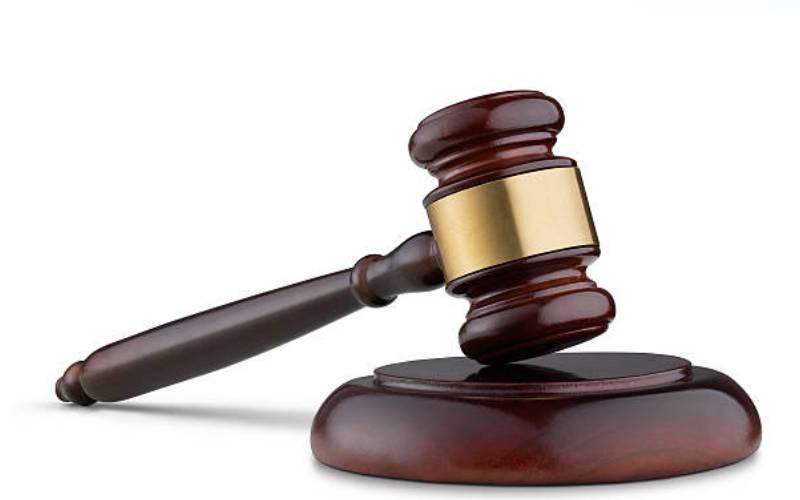 The Kenya Revenue Authority (KRA) has been dealt a major blow after High Court ruled that it cannot collect levies from fees that banks rake in from card transactions.
Justice David Manjanja has agreed with Standard Chartered Bank that KRA cannot collect both the 16 per cent value-added tax (VAT) and excise duty on fees paid by merchants on the use of point-of-sale (POS) machines.
Justice Majanja's verdict is a second loss by the authority as the Tax Appeals Tribunal (TAT) also held that the role of the bank is only to verify the cardholder's information while transferring money.
At the heart of the battle was whether interchange fees are exempt from Value Added Tax and whether the shortfall penalty applied by the commissioner was justified.
Standard Chartered argued that interchange fees are secondary to money transfers and therefore exempt from VAT.
According to the bank, the amount charged from the merchant is meant solely to buy goods or services and therefore cannot be referred to as transferring money.
KRA on the other hand argued that VISA International Services Association, MasterCard, Inc., and American Express Ltd card users pay a royalty to the global service network system for facilitating the transaction, thus subject to VAT at the general rate.
Justice Majanja found that although KRA was banking on a Court of Appeal's verdict against ABSA on payments made to the Visa companies for trademark and logos, the second highest court in the land did not make a finding on royalties payment.
"I, therefore, reject the commissioner's argument that the Court of Appeal determined that interchange fees constituted a royalty payment and thus subject to VAT as a reading of the appellate court's decision reveals otherwise," ruled Justice Majanja.
Before the TAT, Standard Chartered argued that excise duty is paid by the receiving bank which owns that Point of Sale (POS) machine after which it shares the remaining fees amongst the issuing banks and schemes such as VISA that provide payment services.
The tribunal found that charging excise duty fees received by Standard Chartered would have amounted to double taxation.
KRA reviewed the lenders' financial statements between January 2014 to September 2018. It said the lender had to pay additional excise duty on fees and commissions earned amounting to Sh505.7 million inclusive of interest and penalties.
By the end of March 2021, there were 48,355 POS machines in the country through which 3,511,453 transactions were done.
Related Topics