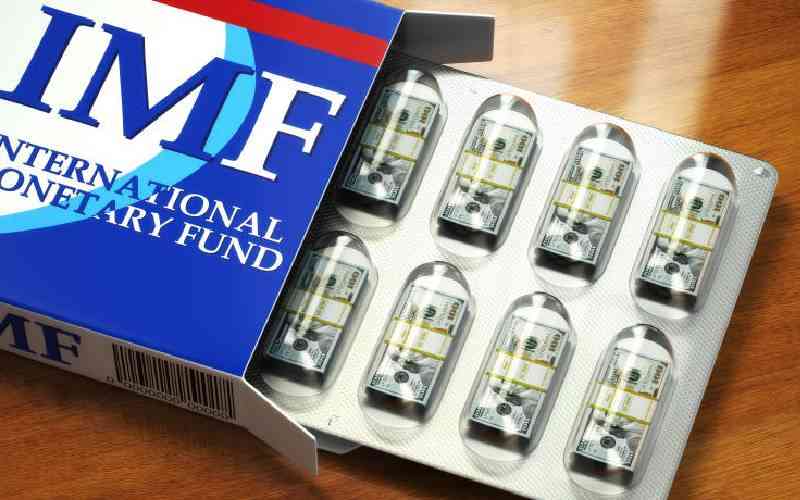 Austerity measures being implemented by the government as part of Kenya's loan conditions by the International Monetary Fund (IMF) will further worsen poverty and inequality in the country, the global aid agency Oxfam has warned.
The measures including the scrapping of subsidies for maize and fuel as well as spending cuts in some budgets put vital public services at risk and harm ordinary Kenyans, Oxfam reckoned in a recent analysis.
Kenya's IMF programme requires the government to engage in rapid fiscal consolidation, anticipating that current expenditures would decline from 19.3 per cent of gross domestic product (GDP) in the initial programme year to 17.4 per cent by the fiscal year 2023/24.
This is to be achieved through a range of tax increases and budget cuts.
Both the IMF and the government have maintained they are necessary to stabilise public finances and stave off economic collapse.
Social ministries
But Oxfam says while IMF agreements encourage the country to expand its social policies evidence from the country's 2022/23 budget, it reveals substantial declines in the financing of different ministries - after adjusting for inflation - all social ministries were set to experience major cuts.
"Budget cuts targeted both development expenditure and other government outlays considered non-essential by the IMF," says Oxfam.
"Such cuts occurred amid intense pressure on the health system in the aftermath of the pandemic (although the IMF programme had an adjustor on the primary balance to allow the country to spend more for Covid-19 interventions), and on public education due to comprehensive reforms."
In the report titled IMF Social Spending Floors: A fig leaf for austerity? Oxfam says budget cuts are little more than a fig leaf for harmful austerity, which is driving "inequality, poverty and suffering." Oxfam gives the example of funding for higher education as a case in point.
"The IMF lending agreement requires restructuring of State-owned enterprises, which in the loan documentation include the higher education sector." "Universities specifically risk harmful cuts, even though the number of students is expected to increase in the coming years," said Oxfam. Oxfam says the government has in a bid to plug the higher education funding gap considered various measures, such as increasing tuition fees or only providing financial support to students from underprivileged backgrounds.
"Thus, in its attempt to meet IMF-mandated fiscal consolidation measures, the Kenyan government is instituting cuts to public higher education," it notes.
Under the IMF conditions, the government also committed to limit growth in the public sector wage bill with Oxfam fearing a fresh round of job cuts. "Indicatively, spending on wages and salaries was expected to drop from 4.3 per cent of GDP in 2020/21 to 3.7 per cent by 2022/23," says the charity.
The new analysis by Oxfam comes as Kenya is angling for new financing from the IMF and the World Bank, which are expected to give $1.25 billion (Sh162 billion) budgetary support in the coming weeks. In an interview with Reuters recently, Central Bank of Kenya (CBK) Governor Patrick Njoroge said the government is in talks for new funding from IMF to support falling foreign exchange reserves.
"We are not very worried because we have significant inflows coming in," Njoroge said on the sidelines of the IMF and World Bank Spring Meetings in Washington.
Njoroge said Kenya is also seeking a new loan under the IMF's Resilience and Sustainability Trust to help countries ensure sustainable growth.
Kenya's ongoing IMF funding programme has seen the global lender prescribe a huge dose of its renowned bitter pill of austerity.
This includes demands for public spending cuts, which could impact public jobs amid unemployment crisis. It also includes increasing taxes, a move likely to further burden the already economically strained Kenyans. President William Ruto has already signalled his readiness to take the IMF's bitter prescription to get the battered economy back on track.
Related Topics