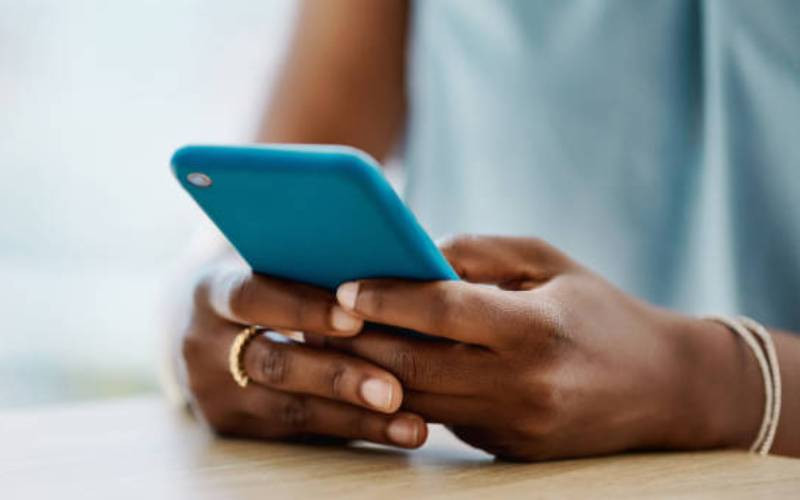 Most younger Kenyans cannot imagine a time before Fuliza was an option because this service has gotten many Safaricom customers out of a sticky situation. Fuliza, an overdraft service launched by Safaricom, KCB, and NCBA has revolutionized the way we make payments and the service just got better. Safaricom announced that it has cut daily charges for loans below Sh1000 by 50 per cent.
Daily charges on loans of up to Sh1000 will come down from Ksh10 to Ksh 5 but the company has retained the 1 per cent access fee on all borrowings. Loans below Ksh 500 attract Ksh 3 daily charges down from Ksh 5, while the upper band of between Ksh2500 to Ksh 70,000 have been handed a 16.7 per cent price cut from Sh30 daily to Sh25.
Besides that, Safaricom has introduced a three-day waiver on loans below Ksh 1000, which means that if you borrow less than Ksh 1,000 and pay it back within three days, no interest will be charged.
With this in mind, most users of Fuliza may be wondering how to increase their Fuliza limit so they can enjoy the benefits of paying a reduced interest on higher amounts of money. Here are five ways you can increase your Fuliza limit as a Safaricom customer:
Use Safaricom services frequently
One way to increase your Fuliza limit is by using Safaricom services frequently. This shows the company that you are a reliable customer, and they may increase your limit.
Make timely repayments
Ensure that you repay any outstanding Fuliza balances on time, as this demonstrates that you are a responsible borrower. Timely repayments can increase your limit as the lender will consider you a low-risk borrower.
Increase your M-Pesa transaction history
The more transactions you make using M-Pesa, the higher your Fuliza limit may become. This is because the lender considers your transaction history and payment behavior to assess your creditworthiness.
Maintain a good credit score
Your credit score plays a significant role in determining your Fuliza limit. To maintain a good credit score, make timely payments, avoid defaulting on loans or credit cards, and ensure that you maintain a good debt-to-income ratio.
Like any loan, Fuliza's limit is determined based on your creditworthiness. If you consistently pay your loans on time you will be deemed low risk and are therefore more likely to be given a higher Fuliza limit.
Upgrade your mobile money account
Depending on the mobile network operator, you may be able to upgrade your mobile money account to a higher tier with a higher Fuliza limit. This may include providing additional information about you, such as proof of income, to increase your Fuliza limit.
Request a limit increase
Here is how to go about it in a couple of very easy steps:
Make sure you are a frequent user of MPesa and Fuliza services and you repay your Fuliza loan on time Also, confirm you have no withstanding Fuliza balance Next, dial *234# on your MPesa registered line Select Fuliza M-PESA Select Opt-Out Dial *234# again and select Opt-In instead If all goes well, your Fuliza limit should increase. This has a fifty-fifty chance of working as Safaricom may simply reset your balance to the default Ksh 300.
7) Use the service for longer:
The duration of time you've been using the service can also influence the limit. If you have been a loyal and consistent user for an extended period, you may be offered a higher Fuliza limit.
Related Topics