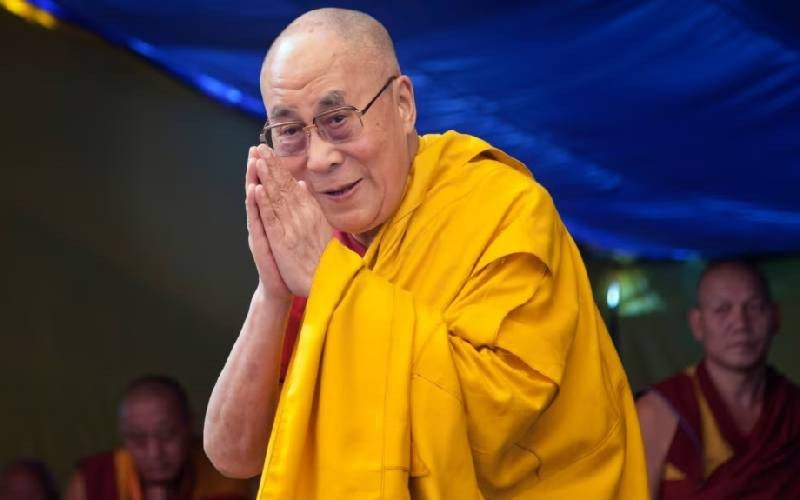 China has protested a weekend meeting between the Dalai Lama and the U.S. coordinator for Tibetan affairs, saying on Monday that "no external forces have the right to interfere" in the affairs of Tibet.
Uzra Zeya, U.S. special coordinator for Tibetan issues who is also the U.S. undersecretary for civilian security, democracy and human rights, met Sunday with the Dalai Lama, the exiled spiritual leader of Tibet, which China annexed in 1950.
Namgyal Choedup, the representative of the Dalai Lama in Washington who attended the meeting, said, "Undersecretary Urza Zeya reiterated the continued attention and support for Tibetan issues by the U.S. administration."
The Chinese Embassy in New Delhi tweeted that "China firmly opposes any form of contact between foreign officials and the "Tibetan independence" forces."
"The 14th Dalai Lama is by no means just a religious figure, but rather a political exile who has long been engaging in anti-China separatist activities and attempting to split Xizang (Tibet) from China. … The so-called 'Tibetan government-in-exile' is an out-and-out separatist political group and an illegal organization completely in violation of China's Constitution and laws. It is not recognized by any country in the world," he said in the tweet.
Penpa Tsering, leader of the Central Tibetan Administration, also attended the meeting. The government-in-exile represents about 100,000 Tibetans living in an estimated 30 countries, including India, Nepal, Canada and the United States.
In March, Zeya told a congressional commission that China continues to "wage a campaign of repression that seeks to forcibly Sinicize" the 6 million Tibetans in the country and eliminate Tibetan religious, cultural and linguistic heritage, according to Reuters.
In that report, Republican Representative Chris Smith, who chairs the bipartisan Congressional-Executive Commission on China, said that while the global focus was on China's activities in Taiwan, Hong Kong and Xinjiang, "we cannot take our eyes off the ongoing genocide being committed against Tibetan people."
Zeya, who will also visit Bangladesh during her July 8-14 trip to the region, is expected to meet senior government officials in India to discuss the U.S.-India partnership, including "advancing shared solutions to global challenges, democracy, regional stability, and cooperation on humanitarian relief," the U.S State Department said.
Related Topics