Home
/
Counties
Street families removed from the city ahead of Obama visit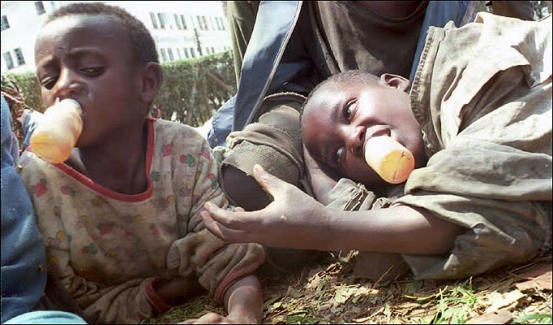 Street families in Nairobi were on Friday night rounded up by Nairobi County askaris and National Youth Service (NYS) officers ahead of the visit by US President Barack Obama.
Those nabbed in the operation were taken to Joseph Kangethe Primary School before being transferred to Ruai where a rehabilitation center has been set up.
More swoops are expected in the coming days ahead of Obama's visit on Friday. The rehabilitation programme is being undertaken by the Ministry of Devolutionand the Nairobi City County government. Already the county government has received Sh40 million for the operation. Plans include mopping up the 3,000 people from the streets of Nairobi and its environs. Half of those targetted are children under 18.
"The rehabilitation programme will include provision of food, clothing and shelter. They will be provided with better comfort than they experience on the streets," Governor Evans Kidero said.
Meanwhile, Nairobi will be in a lockdown for three days when President Barack Obama attends the Global Entrepreneurship Summit on July 24.
Diplomatic sources say the most powerful man in the world will be in Kenya for three days, contrary to speculations that he will be in Kenya for only eight hours. It is, however, not yet clear if he will visit K'ogelo as per the aspirations of his kin.
State House Spokesperson Manoah Esipisu said traffic flow will be interrupted in Nairobi during the visit. "We will be releasing a traffic guide for the day. We know the US President will come with a huge motorcade which will inconvenience road users in the city, but we also want to ensure other operations continue," he said.
Nairobi County Director of Communications Beryl Okundi said arrangements are being made to ensure normalcy within the city. Ms Okundi said county officials have held regular meetings with senior traffic police officers to make arrangements for smooth flow of traffic. "County officials will have more meetings with the police to put in place measures that will lessen inconveniences," she said.
But city residents have raised concern over inconvenience in travel ahead of the historic visit.Speaking to The Standard on Sunday, Matatu Owners Association (MOA) Chairman Simon Kimutai said they are aware of the implications of Obama's visit on city transport but promised to corporate with authorities.
Safety and travel
"There is little we can do. We are ready to make small loses. However, the government should ensure a way forward for Kenyans travelling within the city," he said. "Life must go on so the government should plan for its citizen's travel and safety."
The plane carrying Obama is scheduled to land at the Jomo Kenyatta International Airport (JKIA) on Friday evening before he proceeds to an undisclosed hotel.He will then leave his hotel for the Global Entrepreneurship Summit on Saturday morning.
Later in the day, the President and his team are expected to visit the site of the 1998 bomb blast in downtown Nairobi. From here, the US president will meet President Uhuru Kenyatta at State House before meeting opposition and civil society groups. Obama will also hold a press conference later on Saturday before an invite-only dinner.
It is, however, not clear where he will be on Sunday until around 7pm when his plane takes off from JKIA to Addis Ababa, Ethiopia. Meanwhile, sources say White House has insisted that regional presidents wishing to attend the summit will only do so as entrepreneurs, not as leaders. "They said the presidents will steal unnecessary attention and divert the main agenda of the summit. The summit is for entrepreneurs to uplift the continent economically," said a highly placed official. The visit is expected to command considerable global attention, with more than 1,500 enterpreneurs expected to attend.
Related Topics