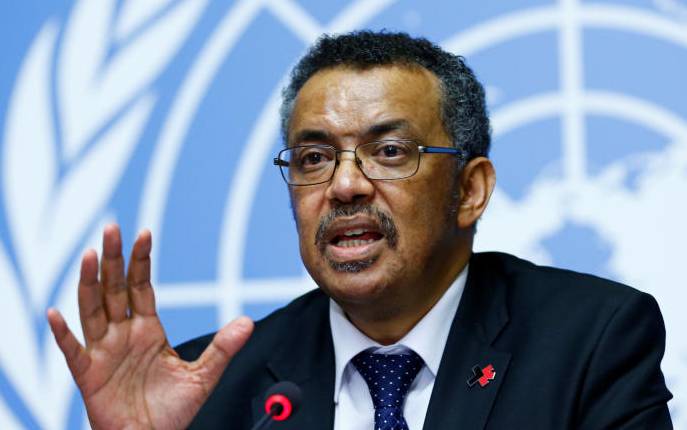 The World Health Organisation (WHO) has questioned coronavirus infection figures reported from Sub-Saharan Africa.
By Wednesday, WHO had received notifications of 233 coronavirus cases and four deaths from Sub-Saharan Africa — the lowest number in the region.
But the organisation's Director-General Tedros Ghebreyesus (pictured) pointed out that the enormous gap between Sub-Sahara infection figures compared to the rest of the world might be a pointer to either poor testing protocols or some under-reporting.
"We cannot take this numbers (as they are), probably there are undetected or unreported cases," said Dr Ghebreyesus.
Ghebreyesus said even if the 233 confirmed cases were the absolute figures, they still marked a starting point and that Sub-Saharan Africa and the continent in general should "prepare for the worst."
"In other countries we have seen how the virus accelerates after a tipping point, the best advice for Africa is to prepare for the worst and prepare now," he said.
Wake up
Ghebreyesus said African countries should do their best to test, quarantine and isolate to nip coronavirus infection rates in the bud.
"Africa should wake up; my continent should wake up," he said.
By Wednesday, Africa had 627 confirmed cases, 16 deaths and 40 persons who had recovered.
Kenya, which is one of the countries in Sub-Saharan Africa, has seven confirmed coronavirus cases, so far. By Tuesday, the government said it had carried out 111 tests.
Ministry of Health Acting Director-General Patrick Amoth has ruled out mass testing anytime soon, citing a global shortage of testing kits and equipment.
"We cannot test everyone unless they have the symptoms that match the disease," said Dr Amoth.