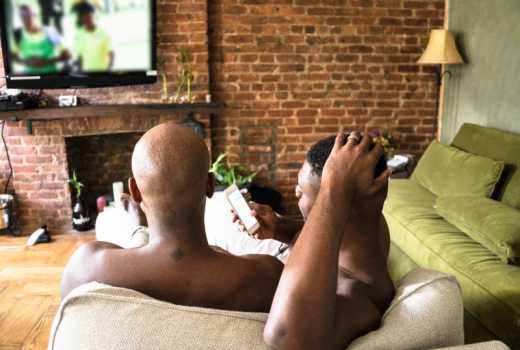 The Court of Appeal has declared that anal examination of suspects to extract evidence of homosexual conduct is unconstitutional in a landmark judgement. Three judges in Mombasa differed with the police and medical officers who subjected two men to these tests at the Coast General Hospital based on a magistrate's order. The exercise was declared not only illegal and unconstitutional but also unreasonable. The judges also overturned the ruling by a judge who allowed the trial of these two men to proceed on the basis of evidence gathered in this manner. The suspects have been on trial at the Kwale magistrate's court for engaging in alleged homosexual conduct but their trial was suspended when they challenged their prosecution in the High Court.
SEE ALSO: Six teachers win pay, promotions case against TSC
On Thursday, the Court of Appeal further declared that evidence extracted in this manner should never be allowed in court for trial. The ruling further declares that such evidence would still be illegal even if victims of such examinations consented to such tests. Three appellate judges quashed a ruling by retired High Court judge Mathew Emukule who ruled on June 16 2016 that the anal examination of two men was lawful and necessary. The Court said the State officials committed crimes by acting on a non-existent law. On April 2 last year, the two men who cannot be named because of a court gag order moved to the Court of Appeal to overturn Emukule's ruling and declare their trial at the magistrate's court unconstitutional.
NON EXISTENT LAW
SEE ALSO: Court frees activist accused of stealing county documents
On Thursday, Justices Alnashir Visram, Wanjiru Karanja and Martha Koome ruled that "subjecting the petitioners to anal examinations violated the Petitioners' rights under Articles 25, 27, 28 and 29 of the constitution." Their trial in Kwale was suspended during the High Court proceedings but was set to resume when Justice (retired) Emmanuel Emukule dismissed their application on June 16, 2016. Despite Emukule's ruling, trial did not resume and they moved to the Court of Appeal. In the petition before Emukule they alleged that they were forced to under undergo these tests after arrest a bar in Diani on February 15 2015. They argued that these tests violated the constitution and international treaties Kenya has signed and ratified.
SEXUAL ORGANS
SEE ALSO: CS to testify on bid to revoke sub-county
But Justice Emukule dismissed all their arguments and ruled that the anus or mouth are not sexual organs in a stunning ruling delivered two years ago. On the other hand, the Court of Appeal Judges said the court that authorised the examination acted outside its powers and allowed a trial to proceed without a complainant even after it had been established the appellants were not caught in any sexual act. "Right to privacy particularly not to have one's privacy invaded by unlawful search of the person is closely linked to the right to dignity. Those rights in our view extend to a person not being compelled to undergo a medical examination," said Justice Visram who read the judgement.