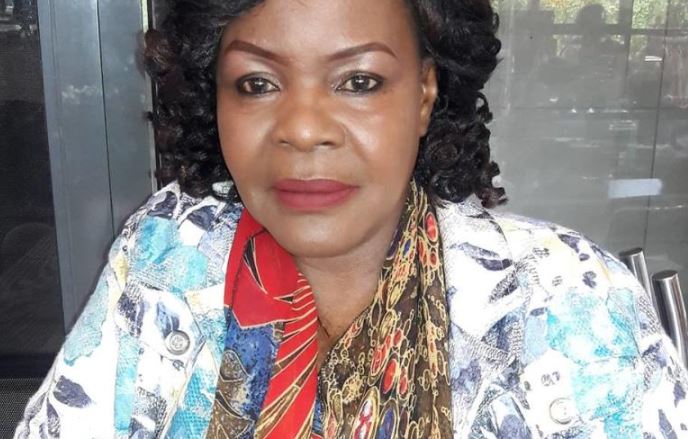 Kenyan football is managed by men. But a few women have braved up to take up administrative roles. And they're doing just well!
Meet them;
Linda Ambiyo-Kariobangi Sharks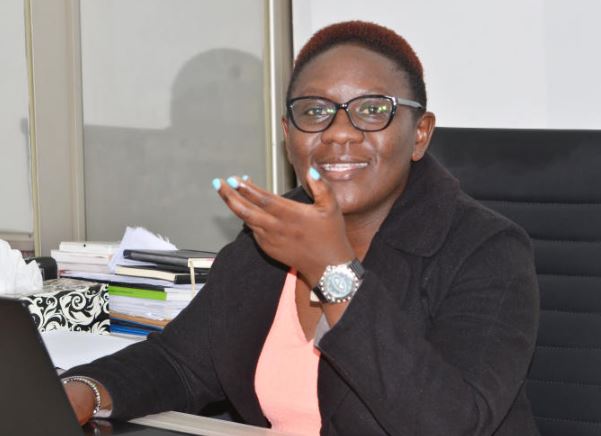 Linda Ambiyo is the engine running the ever-green Kariobangi Sharks. She is the Chief Executive Officer at the club, and the fruits can be seen on broad day-light; the club having won the 2018 SportPesa Shield Cup and is doing well on the Kenyan Premier League.
Ambiyo joined Sharks in 2017, replacing another woman Quinter Odongo in the same role, and the 30-year-old mother of one thanks the Sharks management for making it easy for a woman to work as a CEO.
"The guys I work with have made it easier for me to operate in my role without any challenges despite the fact that I'm a woman," she told The Nairobian, adding that, "For us, football is not just a sport. It's a business avenue where we invest to make profits and produce talents to the world."
But why serve as an administrator in a male-dominated industry?
"I've been a football fan for a very long time, so I think it's what shaped my view to become a football administrator," the former hockey player at school level said.
She also works for River Bank Solutions as the Business development manager.
Judith Nyangi - Gor Mahia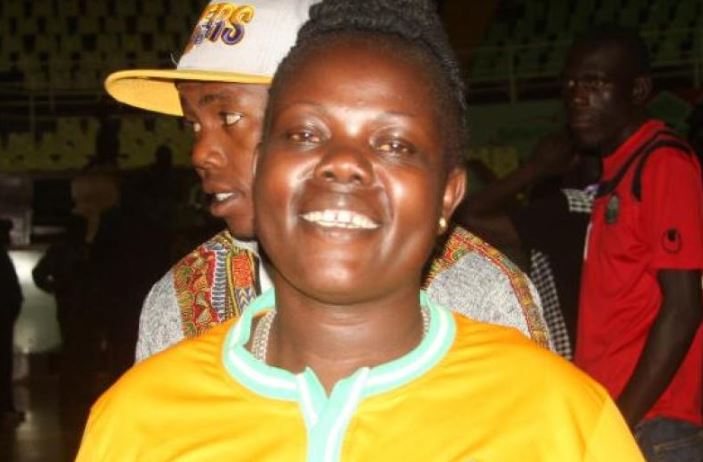 Judith Anyango, popularly known as Judith Nyangi is an Iron lady at Kenyan Premier League giants Gor Mahia. She was elected to the position of Organizing Secretary in 2016.
Everyone knows her 'controversial' way of dealing with Gor Mahia issues and they love it that way.
The 44-year old says her inspiration to lead a football club is her background. "My background is what pushes me to serve as a football official so much. I come from a background where people are not much learned but are super-talented in football. So my aim is to nurture these talents because I believe football talents pay," she told the Nairobian.
But I bet you didn't know that Nyangi is a happily married woman with three grown-up boys. Her first born is 27 years old, the second one 22 and the third one 12. She also has a grown up girl (adopted).
Her husband, a Mr Joseph Ochieng' is a brother to Bidco United FC Goalkeeper trainer Charles Omondi, and Nyangi, who is also the elected Chairlady of Gikomba market Shoe sellers, says life is good.
She has never met any sort of harassments from her male colleagues at Gor Mahia and she says she can deal with such situations 'squarely'. "None can intimidate me in any way because I understand my job and ready to correct any wrongs," she said.
She also took the chance to confirm that she is ready to vie for a position in the club's upcoming elections despite the rumour doing round that she doesn't have necessary papers for any elective positions. "I don't care whether they want people with papers or not, because I meet all the threshold. I have all the academic papers," she said.
Timinah Deity Mnyasi - Nzoia Sugar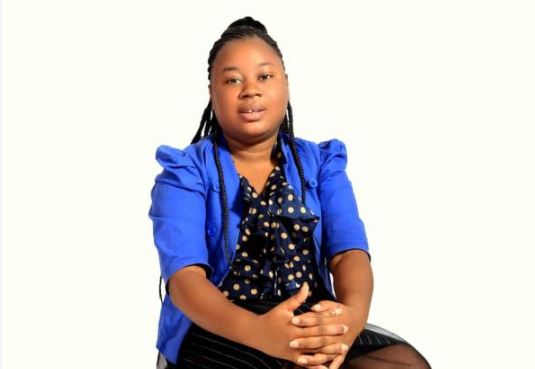 Timinah Deity Mnyasi was elected as Assistant Treasurer at Nzoia Sugar FC in 2016.
She was only 26 years old by then but she's stayed on this far, working with other colleagues to ensure that the club stays afloat.
The microbiologist is also currently serving as a Quality Assurance officer at Nzoia Sugar Company.
She recalls how tough it was during campaigns for elections, and how the journey has not been very smooth for her as a woman serving in a male football club.
"It was very tough because I was up against five men, and I was also new to the company. But I managed to convince a majority to vote for me as the assistant treasurer," she said.
She added; "It has not been very easy, especially when the club doesn't perform better. Like there's was an instant when some fans said I, being a woman, was derailing the boys."
This is what she said when we asked her why she chose a leadership role in football
"Opportunity arose and I went for it. I was young, hungry for power and wanted to develop management skills in my life. And, I was also a football fan before I joined Nzoia Sugar Company," she said.
Dianah Yonah – Tusker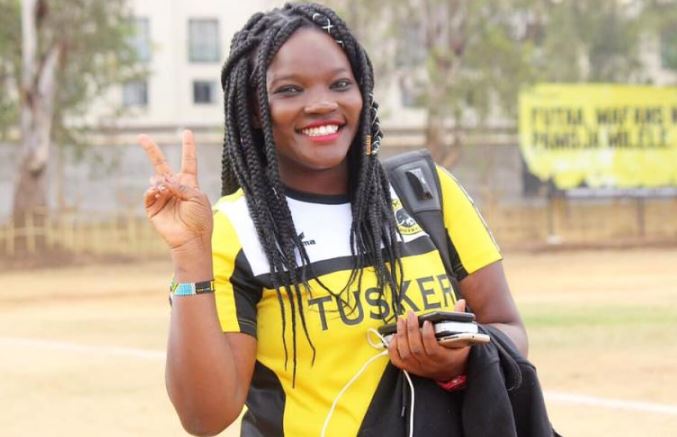 Dianah Yonah has been at Tusker since 2014. She started as a volunteer media person but was confirmed as the official Club Licensing manager and Media Liaison officer in 2016.
At 25, she is now pursuing FIFA sports management course in South Africa to position herself as a certified sports administrator in Africa.
But she has met her frustrations in the industry, being a woman. "It has been hectic, especially on match days. You know our club has embraced women in leadership positions but many other clubs have not. For instance, recently I was told to go cook for my husband at home, while I was in the field working for Tusker FC," she narrated.
Yonah is a mother of one.
Doris Petra – FKF vice president
Doris Petra is the ultimate face of women in Kenyan football.
From a Football Kenya Federation (FKF) sub-branch assistant Secretary-General to the vice chairperson at the federation's national office, the mother of six has defied many odds.
Her story of involvement into football is interesting because she never started as a football lover. She was a netball player. That was back in the early 90's when she was working at Telkom Kenya.
Her love for the sport grew when she started cheering up a male football team of the company.
"While working for Telkom and playing for the company's netball team, my female colleagues and I used to cheer the boys up, and that's how I fell in love with football. And I've never looked back," she told the Nairobian.
Petra, who was elected into office as Nick Mwendwa's deputy in 2016, explains what it takes to become a successful woman leader in a male-dominated area, like football.
"You must love what you're doing. You must have discipline and self-respect. You must also be very much committed.
She added; "At first sight, most men would be ready to prey on you, so you must dispel that by the way you behave when with men. Your body language must always be professional so that men are not confused."
Sally Bolo - Gor Mahia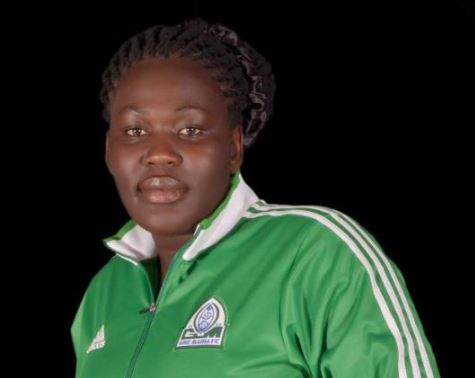 Sally Bolo, 31, is the Gor Mahia treasurer. She is the one in charge of money matters at the club, which has a massive following across the country. She is the one who receives all the attacks from the fans when money-math is not adding up.
Indeed, this docket requires someone with a thick skin, and Sally has managed to be just that. She even used this opportunity to talk a bit about the club's financial management.
"Some fans think that money is squandered but they don't ask themselves how the club manages to pay accommodation, allowances, and travel expenses aside from paying salaries. In fact, our monthly wage bill is pegged at Sh5.5 million," she told The Nairobian.
She was elected into office in 2016, while serving as Human Resource Manager at Fidelity bank and so far the major challenge she always get comes when the club travels out of the country.
"It is difficult because it's a male-dominated field. For instance, when I travel with the team at the airport, the immigration officers in the foreign countries always wonder what a lady is doing with the men," she said.
But she has two men to thank. "However, I thank God because I got a proper induction from CEO Lodvick Aduda and former treasurer Gerphas Okuku when I joined as an official at Gor Mahia."
Her passion to lead in a football club is traced to her campus life where she served as the Vice Chair at Moi University and the fact that she was a football striker while studying.
Besides Gor Mahia, she's currently running a travelling and Tour firm that has been providing logistical arrangements for different organizations, individuals and international football clubs coming to play against Kenyan clubs and national teams.
Notably, her company has provided logistical support to a number of clubs participating in CAF Confederation Cup and national teams this year.
Other women who man sports include Diana Kerubo serving as Kariobangi Sharks Treasurer and Posta Rangers FC team driver Esther Wanjiku.