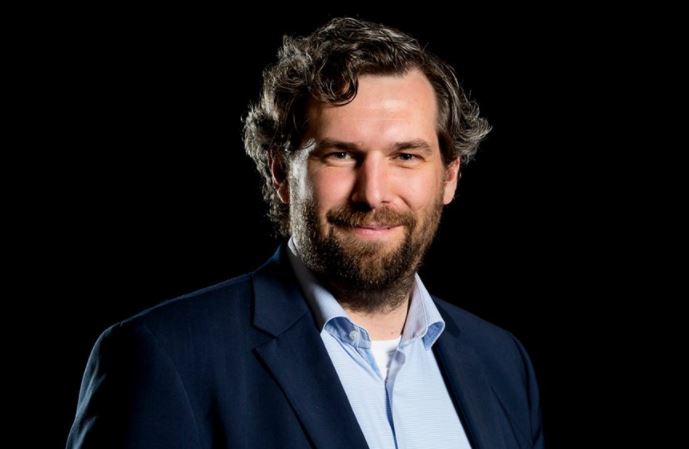 Africa has accelerated digitalisation, with industries such as mining, manufacturing and logistics making huge strides to upscale their operations. Enter Saloodo, a subsidiary of DHL, which is a digital road freight platform targeting truckers.
Financial Standard spoke to Chief Executive Tobias Maier (pictured) on the importance of digitisation in the logistics industry, especially in the wake of Covid-19.
What impact has Saloodo had on the volumes of goods transported via DHL since its inception?
Saloodo has allowed us to offer our customers truly a one-stop-digital-shop for all their trucking needs. We have continuously worked towards realising our vision of a world in which logistics is smart and digitalised, and this has inspired us to bring our innovative solution to life.
Read More
With Saloodo, we have been able to increase our network of shippers and carriers and provide a solution that emphasises customer experience. Unfortunately, I cannot go into detail regarding numbers and percentage increases for competitive reasons.
How many clients have come on board?
Since the launch in 2017 in Germany, we have been supporting businesses in Europe, the Middle East and now the African continent. The service has grown to encompass more than 30,000 shippers and over 12,000 carriers covering 35 countries.
During this time, the trucks managed by Saloodo have travelled a total distance of more than 25 million kilometres, which is equivalent to over 630 trips around the earth and 35 voyages to the moon and back.
How has the reception of the digital platform been in the continent?
Saloodo has been well received by both our existing customers and new customers who have entrusted us with their business since its inception. Our competitive edge lies in the unique combination of a smart, swift, and reliable digital offering with our extensive logistics expertise, transparency, and broad footprint under the DHL brand.
The range of services and products from Saloodo serves small and medium-sized enterprises, which rely on competitive offers and support to find suitable transport companies for their full truckloads, partial shipments, or general loads. The platform also addresses the trucking requirements of multinational firms by providing real-time visibility on where the cargo is and when it will be picked up or delivered.
Do you have any expansion plans into new countries?
South Africa was the launch pad into sub-Saharan Africa at the end of 2019. Since then, Saloodo has launched in Kenya, Mozambique, Angola, Senegal, and Uganda, with plans to expand further into the continent.
The platform has provided reliability and efficiency to businesses and it will help open up the African market for organisations to capitalise on local opportunities. We are continuously thinking about optimisation features that will simplify the job of shippers and are constantly in dialogue with our carriers to find out what we can do to make the platform more compelling.
How do the numbers compare in terms of cargo transportation pre-Covid and now?
Like almost every other industries around the world, border restrictions have impacted the logistics industry significantly. To mitigate any fallout, however, the industry has stepped up efforts to respond to the pandemic efficiently by looking at various alternative solutions and offerings.
And more than before, businesses have to focus on maintaining trade, especially to ensure that essential goods and services can continue to reach their end destinations, such as the transportation of Personal Protective Equipment (PPE) as well as fresh foods.
It is against this backdrop that we ensure the platform remains freely available to them 24/7 so both transport providers and shippers can gain access to the marketplace to meet their freight needs.
What are the key advantages of using Saloodo?
Saloodo offers a transparent and efficient digital platform that gives shippers access to a pool of reliable carriers in Kenya to cater to their on-demand shipments.
Furthermore, the platform will enable carriers to better manage their fleets and optimise the capacity of their shipments.