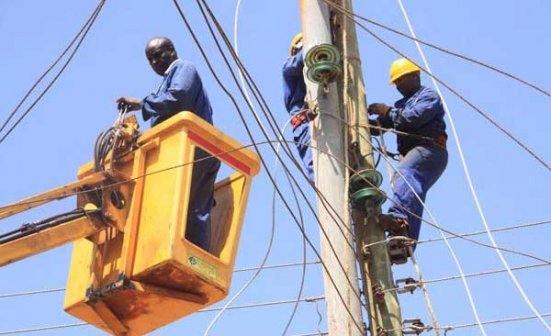 Rural Electrification Authority (REA) says all 22,000 public primary schools in Kenya will have electricity by Sunday.
Speaking after inspecting ongoing works in Mombasa yesterday, REA Board Chairman Simon Gicharu said tomorrow's deadline as issued by Energy Cabinet Secretary, Charles Keter, was tenable.
Dr Gicharu said of the total number of schools targeted, they were finalising work on 200. "We are pushing all our contractors on sites to wind up work as we connect power to all designated public primary schools in the country," Gicharu said.
He said all directors and regional managers have been dispatched to the ground to oversee the final phase. He said they are working together with Kenya Power, which is responsible for metre installing before electricity is switched on in the institutions.
"You cannot say schools are connected to power until wiring and metres have been installed. We are all working together before full commissioning of the programme,'' Gicharu said.
President Uhuru Kenyatta earlier on announced that his administration would ensure all public primary schools have electricity. The move will help the government roll out digitised curriculum for schools as well as the laptop project promised by Jubilee Government. This is part of the Last Mile Connectivity, which saw 40,000 transformers commissioned to light up villages in the republic.
"Last Mile Connectivity project complements our school electrification programme, under which every primary school in the republic will have electricity. It will also enable our pupils to receive the laptops we promised as part of our transformative programme," President Kenyatta said then.
The laptop project was one of main promises by the Jubilee administration during its campaign. However, the project has been faced with many hurdles as tender award was contested.
Related Topics