Home
/
Skin Care
How to do a facial at home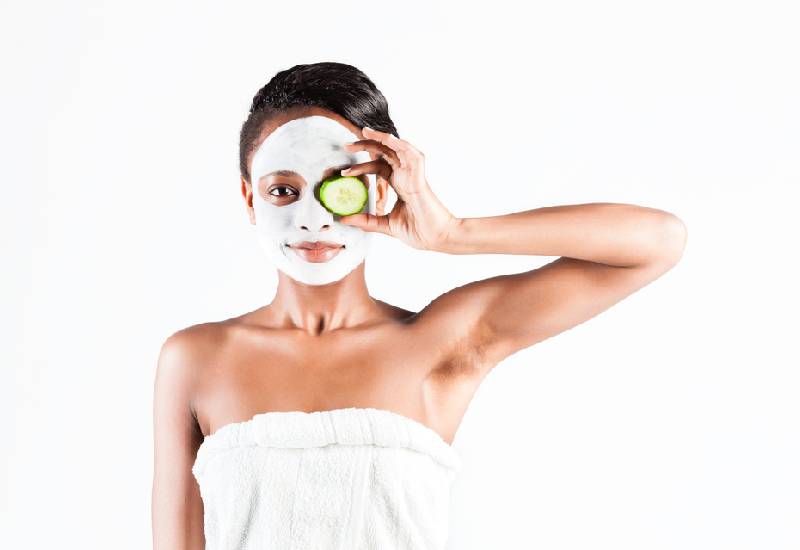 With lockdown still in effect in many parts of the world due to the pandemic, this shouldn't be a reason to let yourself go.
You still have to live the house at some point to get groceries and run a few errands here and there and that's your best shot at looking good.
Speaking of looking good? When was the last time you had that facial? Or really took good care of your skin?
Good news is, you don't have to wait to go to the spa to enjoy all the amazing benefits of facials. If done right a home facial will yield pretty much the same results.
So set the mood right with some relaxing music, light up those scented candles, grab a glass of wine, maybe a great read and you're good to go.
Here is how you can give yourself a spa-like facial treatment at home:
Step 1: Cleanse
First, you must clean your canvas, which basically means cleansing your face to remove any makeup, oil and dirt residue. A double cleanse is the best way to ensure your face is completely clean.
Remove the makeup, dead skin and dirt with an oil-based cleanser first. If you don't have one, olive or coconut oil soaked in a cotton ball will be just as effective. Then rinse your face with warm water and proceed to the second cleanser.
To open up your pores and do some deep cleansing, use a cream or foam-based cleanser focusing on problem areas then rinse off.
Step 2: Steam
One of the best ways to unclog your pores is through steaming. If you don't have a facial steamer you can hover your face over a bowl of hot water and cover your head using a towel for maximum effects.
Once your face is steamed and the pores are open, it becomes super easy for products to be absorbed.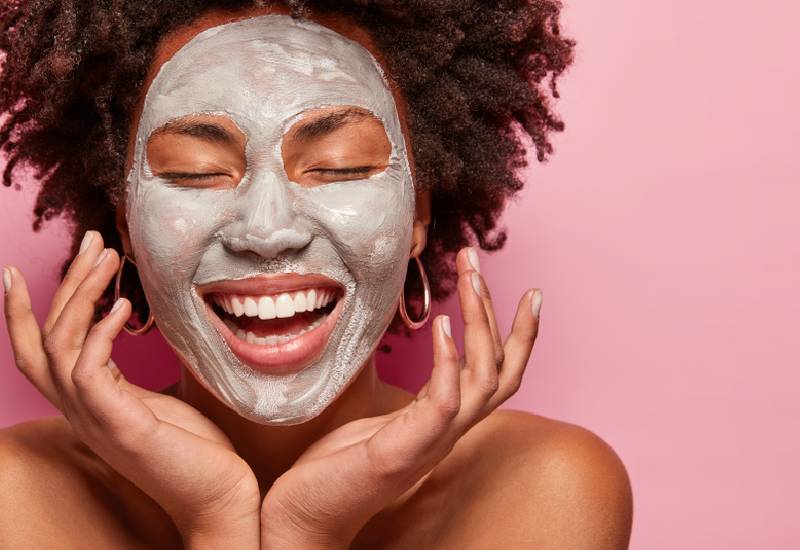 Step 3: Exfoliate
This is the best way to remove dead skin cells. Your skin will feel super soft after this making it easy for products to penetrate deep into your skin and evening it out. Tempting as it may be to do it often, do it with moderation.
Now depending on your skin type and problems, you have the option between a chemical exfoliant which has alpha or beta hydroxy acid or a physical exfoliant which contain grits or granules.
If you have sensitive skin you may want to skip the physical exfoliant which may cause damage by breaking your skin's barrier.
Follow the instructions and apply it for the stipulated time then wash it off.
Step 4: Mask
Masks are great for hydrating and treating specific skin problems you may have such as blackheads, acne, hyperpigmentation and so forth.
If you don't have a mask you can always prepare one by mixing a ripe banana with honey if you want to brighten your skin. If you want to detox, look for a mask that contains charcoal or clay. Apply for 15 minutes or until dry then wash it off.
Step 5: Moisturize
After following all the steps and your face is feeling fresh, always use a toner to close the pores. It will also balance the skin, tighten and shrink the pores that were opened during the steaming.
Pour a small amount of the toner into a cotton ball and wait for it to dry before you can proceed to the moisturizer.
To seal in the moisture that was lost, with clean hands gently massage a lightweight moisturizer onto your face not forgetting the neck. Finish off with an eye cream and lip balm if you're doing this at night.
Related Topics