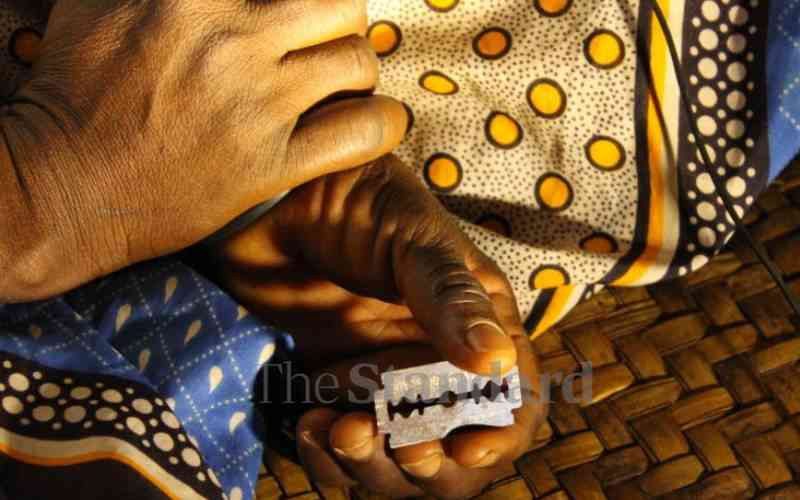 Teenager Britney Korir, a Kenyan tennis star based in Australia, is among 230 girls from Kipkelion East Constituency, Kericho County, who have escaped female circumcision in favour of an alternative rite of passage.
The girls, between 10 and 17, were taken through a week-long course at Kedowa Primary Special School for the Deaf which addressed various issues including the dangers of Female Genital Mutilation (FGM), and how to avoid teenage pregnancy.
They were also taught about menstrual hygiene, and stress management among other subjects.
FGM, which comprises all procedures that involve partial or total removal of the external female genitalia, or any other injury to the female genital organs for non-medical reasons, has traditionally been the main rite of passage for girls from some communities.
The practice is mostly carried out by traditional practitioners even though the World Health Organisation says healthcare providers are increasingly getting involved in FGM due to the belief that the procedure is safer when medicalised.
The 17-year-old Britney said she is happy to be among other girl saying no to FGM.
"I am happy to note that I am among the young generation determined to put FGM to an end," the girls said.
Ms Jessica Chelangat Bett, the founder of the Golden Girl Initiative that was involved in the programme, expressed concern that FGM is still being practised, especially in remote villages in Kipkelion East, Ainamoi, and Bureti constituencies.
"We note with concern that married women are bowing down to pressure to undergo the cut partly because of a claim that uncircumcised women cannot cook for circumcised men," she said.
Related Topics