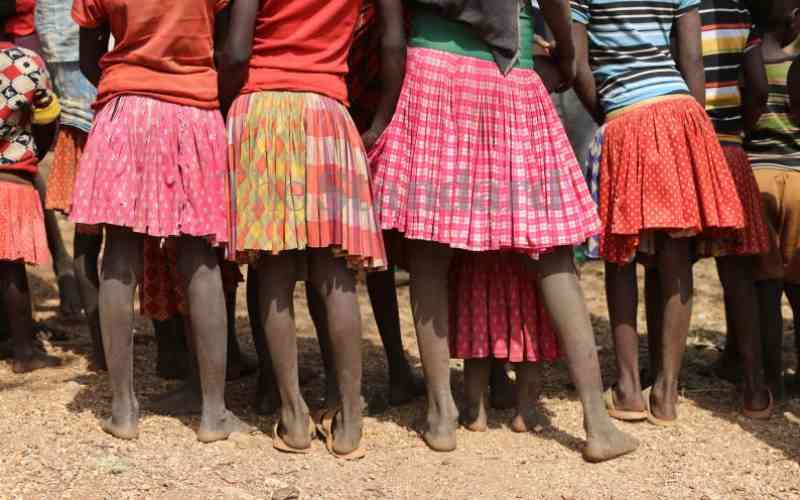 Meet Selina Nkatha, a 23-year-old woman from Meru.
Behind the smile she wears on her face is the story of a brutal act that caused her a lot of pain and trauma.
"It was an ordinary day just after I had done my KCPE. I was taken to my grandmother who lives in Igoji, Meru. The following morning, I saw visitors who included my aunties, and other relatives, who seemed to be engrossed in conversations. I was such a happy-go-lucky. I thought the conversations were none of my concern.
After a while, my grandmother summoned me and told me that I was about to go through something that would make me a woman. Before I had time to ask what this was, I was whisked off by two of my aunties who took me into a room.
Before I knew it, I was pinned down, stripped of my clothes and my legs pushed wide open, almost 180 degrees. Then suddenly I felt something cold and sharp go through my vigina. It was the most painful thing that I had ever experienced. I would never wish this on any girl.
Later, after going through some cultural rites that I did not understand, I learnt that my mother was planning to marry me off to some man I had not even met. I ran away from home and came to Nairobi to stay with distant relatives.
Though I was lucky to continue with my education and get a job, the memories of that day, and what happened have traumatised me for the last decade.
For a long time, I wondered why a part of my vagina, one that I had identified with, was cut off, and more so, what happened to the cut-off part.
I am happy that with the help of my friends, I was able to understand that I was a victim of the worst brutal thing that could happen to a woman, even without her involvement. I am happy, that after so much searching, I landed in this noble place – Platinum Surgery Centre, that today, through a charity deed, I have been able to restore the sensitivity of my clitoris and regain my identity and dignity as a woman.
I plan, after healing, to share this experience through creating awareness about this reconstruction procedure. I am also looking forward to a fulfilling sexual life, as now I feel free, dignified and with the identity of a "whole" woman.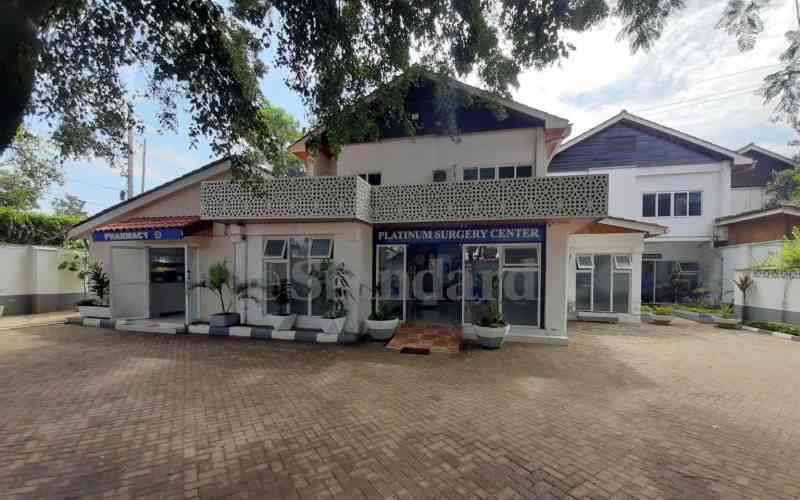 Rukia Zubedi*, Tana River
For 14 years, every single day, I have lived a nightmare after going through thr brutal act of mutilating my most private part. I was just a child – 13 years old. All I remember is that one beautiful morning, family and friends arrived for a celebration that I did not understand. I was the centre of attraction with people presenting me with gifts and congratulating me for something brave and courageous that I was about to undergo.
I do not know about courage but what I remember about this worst day of my life, is that moments later, I was in a room with so many women. One of my aunts asked me to remove my clothes, and when I hesitated, she literally ripped them off my body, forcing me to lie down on a cold floor.
A minute later, my legs were pushed as wide apart with me screaming, but this scream was nothing compared to the one I made after I felt a sharp tool get through my private part, with indescribable pain. I must have fainted because, when I came to, I was lying on a mattress on the floor bleeding so profusely. It took me over two months to recover in- between passing out due to so much blood loss and catching an infection.
I lived the years that followed suffering in my own cocoon, until when I heard about clitoris reconstructive surgery.
For six months, I sent calls, and sent messages of inquiries to institutions, with no forthcoming response even from Government agenciess uch as NCPD and the Ministry of Health.
Then one day, I posted my inquiry on social media, and a response from a woman in the US who had performed the surgery directed me to the Platinum Surgery Centre. I brought myself to the clinic and pleaded my case, the rest is history.
Now, I feel complete, and look forward to a fulfilling marriage after my first failed one because, as my ex-husband put it to me several times, I was 'too cold in bed.'
I cannot wait to go back to Tana River and heal. I will be out spreading the good news to reach as many FGM survivors as possible.
I can identify with their lives, the loss of self-esteem, and other injustices that come along with this most brutal and inhuman injustice committed against innocent and defenseless women in the most lie ever told – making them beautiful and whole as a woman.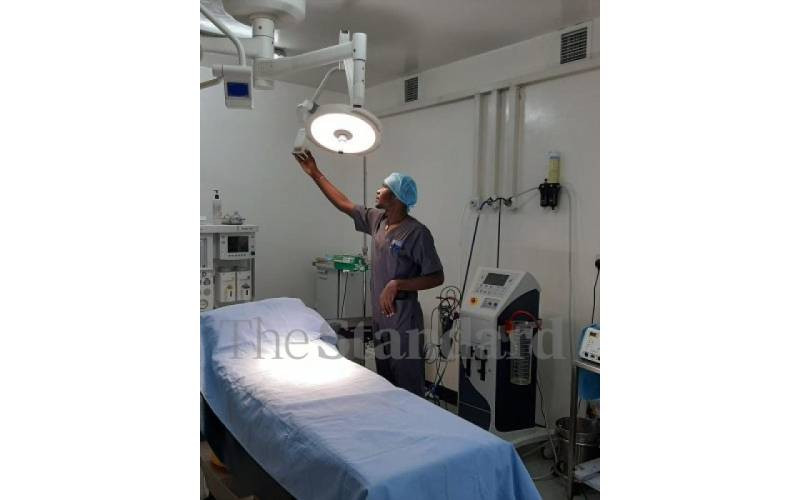 Faith Muriethi* 47, Kiambu
When I discovered that my 23-year marriage was in turmoil because of my lack of responsiveness to intimacy, I was shocked.
For many years, I hated what I was put through at the age of 14 – a rite of passage that was supposed to propel my life to the next level even as I joined high school. My grandmother and aunties had spoken with pride about the rite and, though I learnt it was a painful process, I prepared myself for it. I did not want to be discriminated against when I joined high school.
However, years later, I would learn that what happened to me took away a very important part of me – the clitoris, a woman's most sensual part, especially during intimacy.
In my early years, my husband could not understand my lack of "feelings" during intimacy and, in later years, it was driving a wedge in our relationship, even though I had four children (two girls and two boys).
Nonetheless, when I thought I had hit rock bottom with depression, lack of dignity, and self-esteem, my husband came with the good news that he had found a solution – a special gift through surgery that would restore my sensuality. I could not imagine that my husband had gone to this extreme, but thanks to him, I now have the most important gift that was ripped off me so painfully many years ago.
I cannot wait to share this gift with my Chama friends who I know are suffering the same fate silently. I am so grateful to Dr Abdullai, and Marci Bowers for the good work that they are doing.
Bianca Mueni*, 42 Machakos
For Mueni, who had worked so hard to secure a slot for the reconstructive surgery that had hundreds of FGM survivors on the waiting list, things did not go so well. After ten years of marriage, her husband seemed "bored" with their relationship.
"He had the guts to tell me that he loathed me because I acted like a shell during intimacy," says Mueni, regretting that her husband could not understand that what happened to her as a 12-year-old girl was not her choice.
Mueni has spent the last two years looking for a solution and, by accident, came across information that there was an ongoing reconstruction surgery happening at the Platinum Surgery Centre
"I thought I was going to give my husband a surprise and the best gift in our ten-year marriage since I now had a chance of reconnecting the clitoris sensitivity that had been recklessly taken away from me during the "cut" at the age of 14 years," Mueni says.
Though she was not scheduled for surgery, Mueni presented herself at the clinic and argued her case. Dr Marci and Dr Abdullahi sympathised with her case and took her in as the 51st patient for the 2022 session.
However, when she went back home, her husband was not as welcoming to the news as she had figured. Instead, he accused her of going behind his back to secure an abortion and turned so violent that she had to run away to her parents' home.
She says, despite the ugly turn of events, she is happy that she took this step as it has been a life game changer.
"I now feel dignified. I can identify as a woman, and most of all, I do not have to live with this turmoil about my lack of sensual feelings during intimacy," concludes the mother of three. It is the best ever gift I have received from strangers.
*Not their real names. Names have been withdrawn to protect the interviewees' identities for privacy.
Related Topics