Beryl Wanga Itindi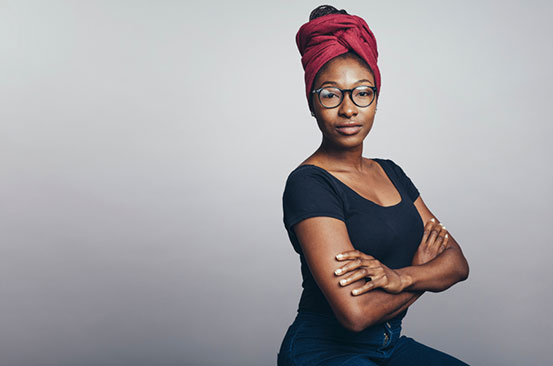 Whenever someone asks me when I am having another baby, I always feel like every part of my body suddenly starts aching. About five years ago, I had a not-so-good pregnancy journey.
My then fiancé and I planned for this baby and we were both eager to start a family. That was until I announced my pregnancy when it was about a month old. Out of nowhere, my then fiancé started making one excuse after another and, before I knew it, he had disappeared, leaving behind a huge cloud of dust. I could only see his silhouette zig zagging into the horizon.
Anyway, that's not even what I am here to talk about today. I am here to try and explain why I am still recovering from my first pregnancy. One lesson I learnt is that the last thing to do when you're broke is to get pregnant. Money has a way of making pregnancy a little more bearable.
For instance, my pregnancy came with several cravings. I thank God that I never craved for things that were beyond human reach. I have heard of people craving the smell of the peak of Mount Everest. I wouldn't want to be in their shoes! But then again, there wasn't much difference between them and I when I was pregnant. Not because I craved for things beyond human reach but because I craved for things I couldn't afford.
One time I was in a matatu along Jogoo road with only a few coins for my fare back home from work. I started craving mangoes and there was a young man selling them right next to the matatu parked on the roadside to pick more passengers. A young woman got into the matatu, sat next to me then pulled something out of her bag. It was a mango!
That mango looked like it had been born to a royal family and had attended school with the movers and shakers of the economy. It was well sliced with chili powder spread evenly between the slices. My baby kicked in my tummy, she really needed a bite of that mango. I gathered enough courage and politely asked for a piece.
I can only compare the speed that woman used to run away to that of my fiancé's. She shot up from her seat, looked at me like I was an alien and hastily got out of the matatu. I do not blame her though, she probably thought I was a thief. In this city in the sun, you don't just talk to strangers.
READ MORE
Left behind with my mango craving, I started to wail. I have never wailed like I wailed that day. My fellow passengers probably thought I had gone mad. I was in my first trimester of pregnancy and my baby bump wasn't visible so no one understood my behavior. They almost threw me out but I composed myself in time to continue my trip.
But that's just the financial side of pregnancy. There's the physical side that broke me to the core! My feet used to swell and I needed a massage so bad, but there was no one to offer it. Whenever I remembered my fiancé, I would imagine him rubbing and my belly and I would break down in tears.
I lived alone during the first trimester and part of the second trimester so, most of the time, my mind wandered to the memories I had with my baby's father. It's emotionally draining trying to do things alone, things you had imagined you would do with your love.
Then came the preparation for the baby. Baby shops were full of couples walking hand-in-hand while there I was, holding on to every surface to support my walking style. By the way, I walked like a duck! My stomach way ahead of me and my behind swaying from side to side as if waving the World Cup flag.
Now you want me to have another baby? I feel like I should fill and sign a detailed form in three copies before I can agree to this. One copy for the area chief, one copy for the president and another for my family so they can come for you and whip your small behind if you try to run away.