Home
/
Pregnancy
Ways you can find out the sex of your baby other than ultrasound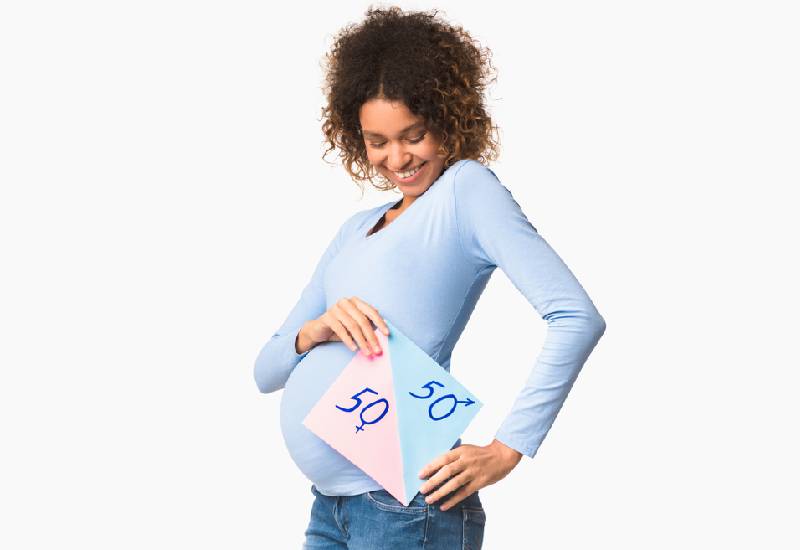 Boy or girl? The excitement is beginning to show and you and your partner cannot wait to know whether you should paint the baby's room pink or blue as you eagerly await to find out the sex.
Contrary to myths and beliefs that a mother can know the sex of the baby depending on the size of the belly, cravings, and the sex position that led to conception, these continue to be unproven old wives tales.
Usually, the mother has to wait until an ultra sound is carried out when she is between 18-20 weeks in. And if the baby is facing the wrong direction or in a fetal position where the genitals are hidden, the gender reveal may have to wait until he or she is well positioned.
At 18 weeks, the sex organs are well developed to accurately reveal the sex.
To find out other ways you can determine the baby's sex keep reading.
Placed at almost 100% accuracy when it comes to correctly determining the fetal sex of your baby, amniocentesis is not a risk-free procedure.
Rarely done for the sole purpose of identifying the baby's sex, it is for moms-to-be who want to know if there are any possible genetic problems with the baby. This test involves carefully inserting a needle to the uterus where a small amount of amniotic fluid is removed.
Not a common test, it is intended for women above the age of 35 and those at risk of delivering a baby with a genetic disorder.
Once the fluid containing the fetus's genetic material has been removed it is analyzed to detect any abnormalities. During this period the baby's sex can be determined.
This however comes with the possible risk of miscarriages, infection and even pregnancy loss.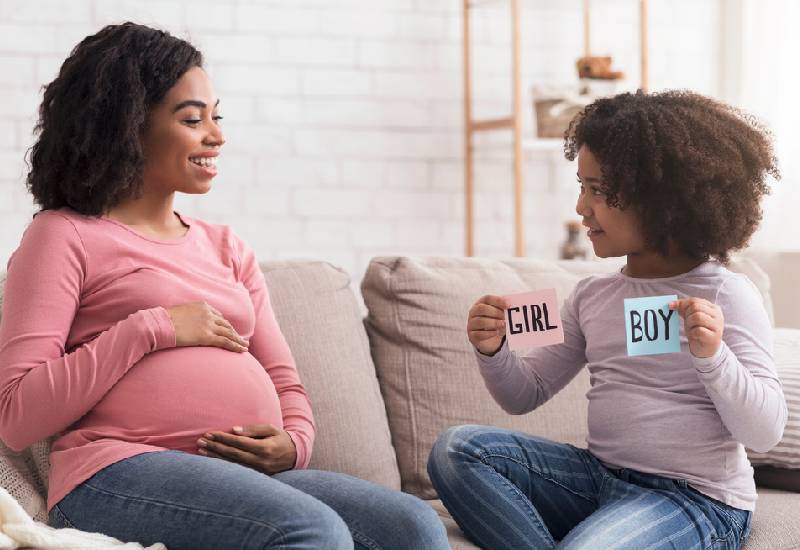 Take a quick survey and help us improve our website
Take a survey
While screening for risk of congenital diseases or a chromosomal disorder that may affect the baby, this is a low-risk test that involves DNA.
The non-intrusive prenatal test that screens the mother's blood looks for cell-free DNA. Unique to each person, both mother and child have different cfDNA.
If a Y chromosome in the cfDNA is present chances are it is a boy. If Y chromosome is absent then there is a likelihood it is a girl.
This test also allows the doctor to diagnose possible diseases in your child like Down syndrome.
Not the most accurate, test kids can be purchased off the counter and with simple instructions you may be able to determine your baby's sex.
But due to their high level of inaccuracy, these at home kits come with disclaimers and money back guarantees.
Despite their promises parents-to-be should confirm the results that show up just to be sure and not solely rely on the kits.
Near accurate, chorionic villas sampling (CVS) is a risky invasive procedure where a sample of villi, tiny finger like projections in the placental tissue are taken and tested.
If the mother is older and has a family history of chromosome abnormalities, then a doctor may carry out the CVS to reveal the baby's genetic information.
On request, the doctor may predict the baby's sex by checking for the presence of XX chromosomes if it is a girl, or XY chromosomes for a boy.
Related Topics