Home
/
Pregnancy
Lack of it causes night blindness during pregnancy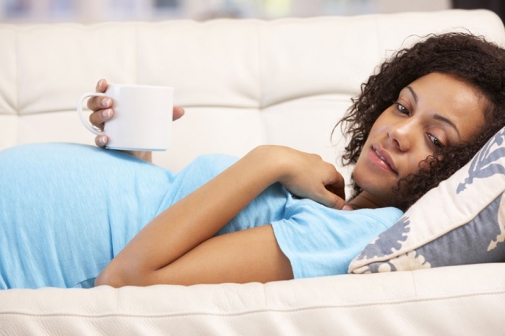 Vitamin A deficiency is a major public health concern globally.It is the primary cause of preventable blindness in children and increases risk of death from common childhood illnesses like diarrhea and measles.
During pregnancy, Vitamin A deficiency causes night blindness whereby a person cannot see properly at night or in poor light. Vitamin A deficiency affects one in every three children under the age of five years (WHO, 2013).
Kenya is among the priority countries for Vitamin A supplementation with children aged between six and 59 months facing a high risk of developing its deficiency. According to the last Kenya Micro-nutrient Survey conducted in 1999, 76 percent of all children below five years in Kenya suffer from Vitamin A deficiency.
Vitamin A is an essential micro nutrient needed to maintain normal functions of the body.
It helps maintain normal vision, keeps the immune system healthy and promotes normal growth and development among other functions. Children are born with limited reserves or stores of Vitamin A and it is therefore crucial for them to get it through diet. Breast milk is a natural rich source of Vitamin A.
For the first six to twelve months, a baby can get adequate amounts from breast milk. But if the mother is Vitamin A-deficient, the amount provided in her breast milk is low and may be inadequate for the infant.
PRIORITY COUNTRIES
Children who are not breast-fed are at a higher risk of developing Vitamin A deficiency especially if they are fed on unfortified skimmed milk or milk with no cream or milk which has been over diluted with water.
Exclusive breast-feeding for the first six months of life with continued breastfeeding even after introduction of solids at six months is encouraged to reduce risk of Vitamin A deficiency.
Children aged between six and 59 months are characterised by high Vitamin A requirements to support the rapid growth that occur during this period, frequent respiratory and gastro-intestinal infections and for smooth transition from relying on breast milk as the main source of Vitamin A to other dietary sources.
United Nations Children's Emergency Fund and World Health Organisation , recommends that children aged between six and 59 months, especially those in priority countries for Vitamin A supplementation like Kenya, receive two doses of vitamin A supplements per year.
Parents should ensure that their children, after reaching six months, get a dose of Vitamin A supplement every six months until they are five years old. These supplements are offered for free in government facilities.
Dietary inadequacy is the major cause of Vitamin A deficiency. There exists a standard infant menu in Kenya of boiled potatoes, bananas and pumpkin with a vegetable now and then, fed to children from six months, day in day out, until they are able to join in the family menu.
Such a menu lacks in diversity and limits consumption of good sources of Vitamin A and other essential nutrients. Other cultural practices and beliefs in feeding children, pregnant and lactating mothers also limit intake of Vitamin A-rich foods.
Consumption of a diet that contains a variety of foods from the various food groups will ensure reduced risk to Vitamin A deficiency.
Most Kenyan households eat the foods they are most familiar with. People tend to shy away from foods grown in other parts of the country or foods they are not familiar with.
Diversifying meals to accommodate foods from other cultures or countries will improve Vitamin A intake. Consumption of at least five servings of fruits and vegetables is recommended in prevention of micro-nutrient deficiency.
Infections and diseases cause depletion of Vitamin A reserves in the body. Malaria and worm-infestation contributes greatly in draining Vitamin A from the body. The parasites alter the absorption sites for vitamin A, increase metabolic utilisation and loss through urine.
Children and pregnant mothers should sleep under treated mosquito nets to avoid malaria and everyone should de-worm at least twice a year.
Related Topics