Home
/
Politics
DIY hacks to use pawpaw for your hair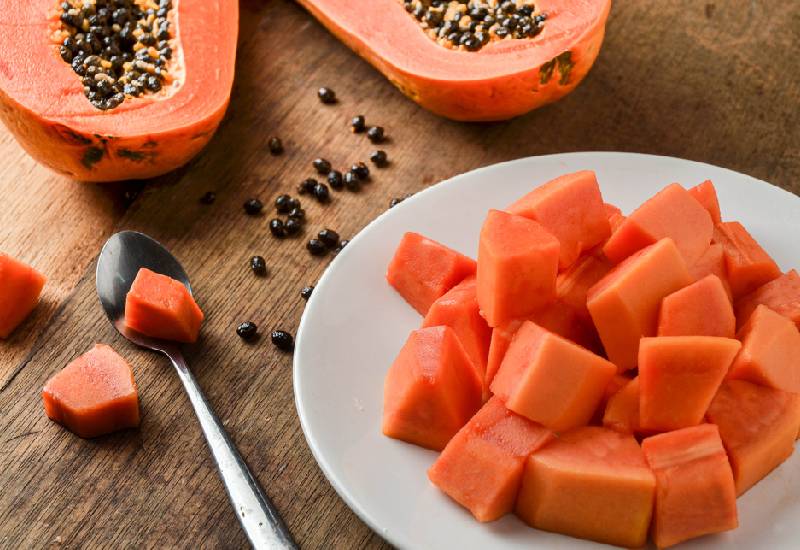 Christopher Columbus actually called papaya 'the fruit of the angels.' They have such a rich taste and the health benefits are wide. Maybe he didn't know the beauty benefits of the fruit when he called it that but, it's true that they live up to their divine name.
It's a nutritional powerhouse because the benefits are in the skin, seeds, leaves, juice and the pulp. That shows that every time you buy this fruit, you're getting added benefits.
You're probably wondering how you can use it and what the hair benefits it comes with are.
Here are some of the ways you can incorporate papaya to your hair care.
i.For an antioxidant treatment
The anti-oxidative properties in pawpaw are no joke. Nutrients like carotenoids, vitamin C and E are all essential fighters of oxidative stress. Oxidative stress can cause hair health problems like premature greying along with other issues.
You should be on the lookout for signs of stress in your hair and balance it out with a nourishing treatment like the papaya and green tea mask. You can purchase some papaya juice but homemade is always best.
Prep some green tea in some warm water and blend papaya with some water to get the pulpy juice. Mix them and apply on your scalp and hair and massage. Once it's settled for a few minutes, rinse well.
ii.For bacterial and fungal infections
Pawpaw seeds also have some good anti-microbial properties to repel the scalp infections. If you're battling dandruff, scalp acne, eczema and any other common condition, you could benefit from this treatment.
Take a quick survey and help us improve our website
Take a survey
Blend the papaya along with some seeds, since the pulp has anti-inflammatory properties, then add lemon and honey which also eliminate bacteria. You can alternatively blend with aloe Vera gel.
iii.For conditioning and strengthening
Dry hair is more susceptible to breakage. There are times when you can slack on your hydrating routine but, using pawpaw could help you bounce back.
Mix ripe papaya pulp after blending with honey and coconut milk. Apply generously and cover with a cap before washing. This will make your hair soft and shiny.
You could also use it for a protein treatment depending on what you mix it with. A simple recipe is to mix with egg for a hair mask, cover with a cap for a few minutes, rinse then follow up with your usual conditioner.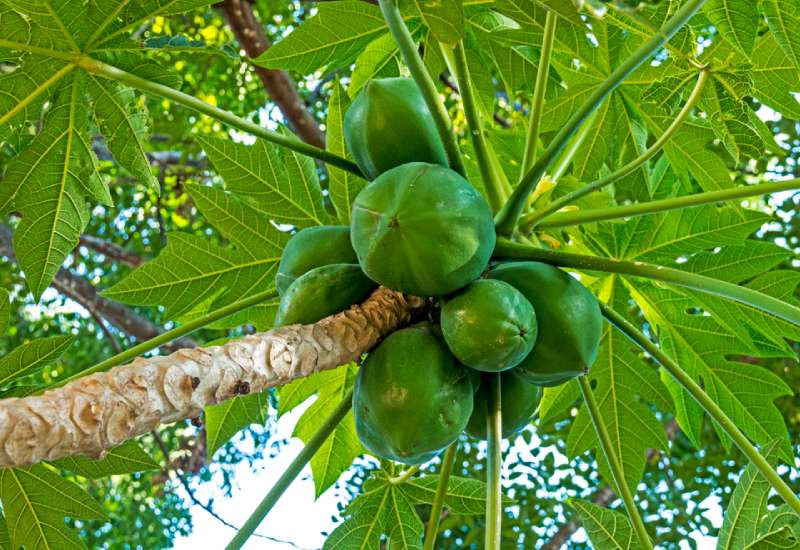 iv.For hair growth
Papaya could take your hair growth progress to the next level. It's useful in both length and volume retention with different combinations. One way to get the benefits is by dehydrating the seeds then grinding them into a powder and mixing into your shampoo (natural shampoo I hope).
Another way to use this is by blending the leaves with a little water then sieving the pulp to get the juice. This is great for treating bald spots and thinning hair.
Pawpaw triggers production of sebum and improves blood circulation to the scalp for healthy looking hair.
v.For cleansing and exfoliating
Your scalp needs some extra attention every now and then. These two treatments will help to eliminate the dead skin cells and remove the buildup of dirt and oils.
Karpain and papain enzymes from the leaves and fruit actively work to lift the dirt and other contaminants for a clean and healthy scalp.
A quick recipe would be to blend and sieve the pulp from the leaves and mix that with the fruit pulp. Massage your scalp and make sure you coat your hair as well before covering with a shower cap for a few minutes. Rinse well.
Natural beauty remedies give you the chance to customize your treatments according to your hair texture and specific needs. That's exactly why you should try them.
What could you talk for 30 minutes about with absolutely no preparation?
Related Topics