Tony Mochama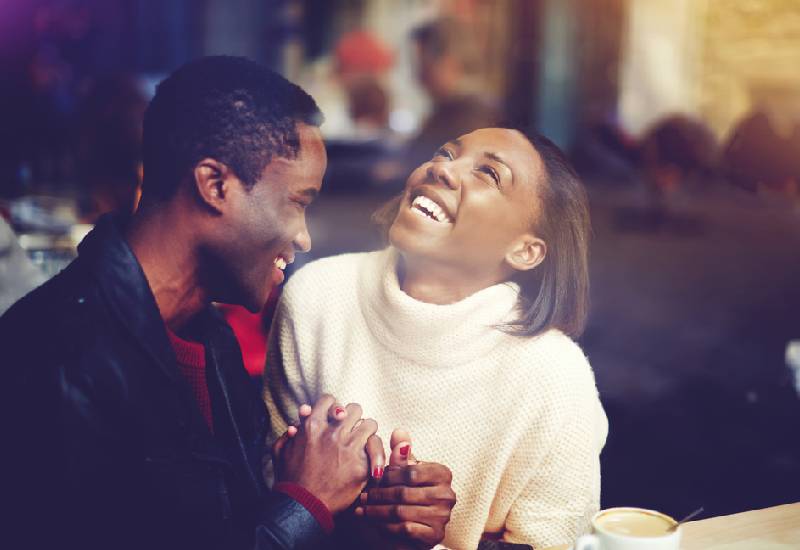 Boy Vince Boit writes: "It's my 20th year in this crazy world, where struggling to love or to be loved is a daily battle for everyone. A year ago, I had been in this clumsy relationship that didn't end up in us walking down an aisle leave alone a drive out to watch the sun rising over magnificent Ngong hills.
Now it has been several months out here finding a replacement until a fortnight ago when the good old lass struck back suggesting we get back rolling. All I know is we don't really resurface from breaks, but now I have really given in to working out my past relationship once more, if not one last time like Ariana Grande.
Now, will my second-chance relationship really work out? Do second-chance relationships really even work out more than the first time?"
Let me first confess that I thought 'Ariane Grande' was a mountain range in South America when I first got this e-mail from Boit, only to find out that it is some musician of their generation – or people born in this century.
If you are 20 or thereabouts, then yes, you need to be giving your relationships not just second, but 20th chances, because you have barely figured out who you are, let alone what you are as a college couple. I remember my college chick, Carol. We used to break up like school terms, once every three months, lol.
After we broke up after Campus, for real, it took us about two years of not seeing or communicating for us to realise we had really broken up for good (and it turned out to be for good, because although I hear she lives in Nairobi, I've never even bumped into her for like 16 years now). Which is a good thing!
I am from the school of thought that believes in letting ghosts of girlfriends/wives past lay firmly in the dust of the past. In-fact one of my all-time favourite songs, Green Day's 'WhatserName' has a fantastic line that goes 'seems like she disappeared without a trace, did she ever marry that old man What's-His-Face, and if my memory fails me right, I'll forget you and never turn back time ...' And that is the thing about 90 per cent of second chance relationships, signorita.
READ MORE
It is a blatant attempt to time travel, back to the beginning, or at least back to where things went wrong, and either re-live, try to recreate the romance or reset the relationship right, this time!
For some, it is even an attempt to recapture youth! A certain time, place, feeling, person, when we were young. And 80 per cent of the time, this second chance relationship will fail/flop, with even more egg on the couple's faces. But because I know a few of my readers are hopeless romantics, here's my guide to who to go back to, if you're really romantically optimistic.
If you are 30 and slightly over, you can try targeting your high school sweetheart, or crush, or that estate or village beauty you always desired, especially if you were close in age. And she is not yet married! This is because, as her bio-clock hits 30, she begins to panic about marriage, having played the field in her 20s. In her desperation, you, from 2007, may get fortunate.
Only divorcees in their 40s, who were college sweethearts or lovers, or fancied each other in Campus (or the village polytechnic) are allowed to give each other a second chance. They should also be ready to mesh their 'mchuzi mix' family, or offspring, a recipe often ripe for an almighty mess.
In your 50s, you really have no business getting into the trenches of divorce warfare. Though that is increasingly the case, as babies born in the 70s and after (and so with a 'Take No Prisoners' approach to life) get into middle-age.
But if you are a widow or widower over 50, I think there's nothing more romantic than re-marrying that boy/girl you sat next to/ had a puppy crush on, in primary school. Think about it! You can be physically in 2020, but in your conversations, the late '70s and early '80s oscillate around one year, 1980, and how you pretended not to like each other in Standard 4.