Home
/
Money
Five tips for saving money at the grocery store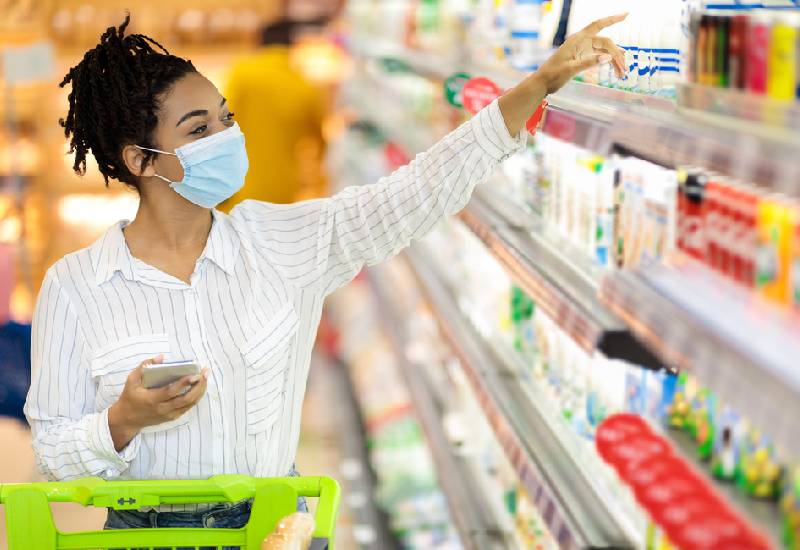 An expense that cannot be avoided, grocery shopping happens to be one of the most expensive bills we have to incur every month.
Maybe you could blame it on the calm music, products neatly displayed on shelves and the lighting that makes everything look so much better and appealing to the eyes.
Let's not forget about those fancy recipes that require some special cheese or caviar. Yikes!
Before you know it, you're over spending.
Oh, and expect to spend more if the kids decided to join in. You surely can't take them round for hours and expect them to stay calm after all that work out, now do you?
Whether you decide to drag them along or leave them at home, with a little willpower and planning you can manage to spend within your limits.
Here are a few savvy shopper strategies for saving some cash during grocery shopping.
Be on the lookout for sales
We all love a good bargain. Check out for products that have the 'best before' label and are retailing at a way cheaper price. Confirm the expiry date before you get too excited so you can have enough time to eat it.
Also, check online or social media pages for daily, weekly or holiday sales. Supermarkets and online stores always have sales to keep customers at their doors.
If there is an item your family uses quite often then stock up during such opportunities.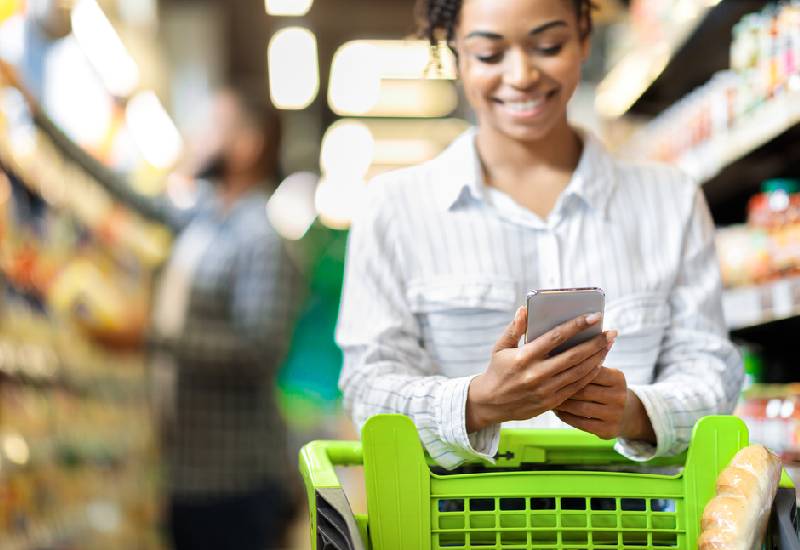 Have a shopping list
Going for shopping blind is a sure way to spend more than intended. As if that isn't enough, there is always that one important item that took you there in the first place you will forget buying.
To help you avoid multiple trips and making impulse purchases, write a list and stick to it. It will save you lots of time and money too.
Look for cheaper options
You don't always have to buy a particular brand of tissue paper or cooking oil because that is what you grew up on. Take advantage of sales even if it's a different brand.
Most of the times the differences are negligible and you may end up liking something else even better that retails way less than the brands you are loyal to.
Shop when full
When you go for shopping and you're hungry, everything looks delicious. You will end up buying junk food you usually don't eat and honestly don't need. Before you know it, you are spending money on unnecessary items.
Have some juice or yogurt before you step into the supermarket to trick your taste buds. If the cravings get too much, remind yourself why you are there and the importance of spending wisely.
Plan your meals
Having a simple menu of what you will be eating throughout the week goes a long way. The plan will help you know what to buy and how much of it to avoid wastage and losing freshness in the case of fruits and vegetables.
If money is tight, make a simple menu that can have certain foods serve as both dinner and breakfast to make your groceries stretch. Great examples include eggs, sausages etc that can be repurposed.
The left over meals can be frozen for breakfast or lunch the next day or for a quick meal on another day. This way you won't have to spend money buying lunch or a snack.
Related Topics