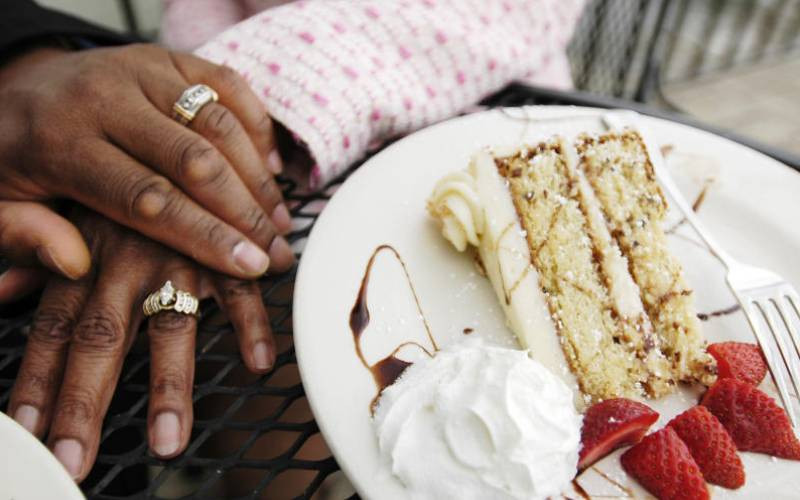 When we look at social cultures that have been passed down through generations, we often wonder why certain traditions are still important to us today.
If you look at weddings for example, there are certain things that we see from wedding to wedding, such as having bridesmaids and groomsmen, wearing a white dress and even having a cake.
Focusing on the cake specifically, have you ever wondered why we spend thousands on a special wedding cake and what are the hidden meanings behind these cakes? Why is it so strange to even think of a wedding without a cake?
Well, today you're going to understand some elements of wedding cakes that you probably didn't know about and why modern weddings still embrace the ancient tradition of wedding cakes:
Unity
The main essence of every wedding, regardless of what culture you come from, is harmony and unity. It's definitely a big deal to come together and vow to be with each other for the rest of your lives.
The cake is a symbol of that bond and unity you're both promising to keep 'til death do you part. And not just that, eating crumbs together and feeding each other pieces of the cake are symbolic acts that show you promise to look out for each other forever.
Fruitfulness and fertility
For couples hoping for children, a wedding cake also symbolizes fertility. Even in previous generations, the couple would expect many children if they managed to kiss over a high tiered cake without it falling over.
Other times, guests would even throw some of the cake at the couple or crumble it over the bride's head to signify fruitfulness and fertility. Many of these traditions have faded away but this secret meaning is still something that people embrace.
Affluence and social status
In other eras, wedding cakes were a lot simpler than what we see today. They would be basic cakes with white icing to symbolize the bride's purity.
With time, people started adding color to the icing, more tiers and more elaborate designs which would indicate the affluence of the bride's family. Even now in modern weddings, a very elaborate, multi-tiered cake still shows that you have the extra cash to splurge.
Continued good fortune
Every married couple looks forward to this milestone especially their first anniversary. Many couples still freeze the top tier of the cake they had on their wedding day and eat it on their first anniversary to symbolize good fortune in every area of their lives.
It is believed that eating that cake will add continued good luck in their finances, fertility and their relationship as a married couple too. Besides that, it's a tradition that allows the couple to celebrate the joys of their wedding day.
Relationship foretelling
In ancient traditions, singles would hope some of that good luck would rub off on them by putting a piece of the cake under their pillow. This might seem like something very odd to do right now but back then, people seriously believed that they would finally dream about the person they're destined to wed.
Some would get excited about the person they dreamt about but others, unfortunately, would end up having nightmares.
Related Topics