Postpartum depression is a serious issue that many new mothers face but often feel ashamed to talk about. However, popular gospel singer Kambua has opened up about her own struggles with postpartum depression, and many other women have shared their own stories of the challenges they faced after giving birth.
Kambua, who is a mother of two, shared that she experienced baby blues after the birth of her second child, Nathaniel. This was compounded by the stress of having a premature baby, whose milk took a while to come in. "To say I was stressed would be a gross understatement," she wrote in an Instagram post. "I got help from my village of sisters."
While Kambua got help from her support system, she also shared that the nurses meant well but sometimes made things worse. This sentiment was echoed by other mothers who commented on her post.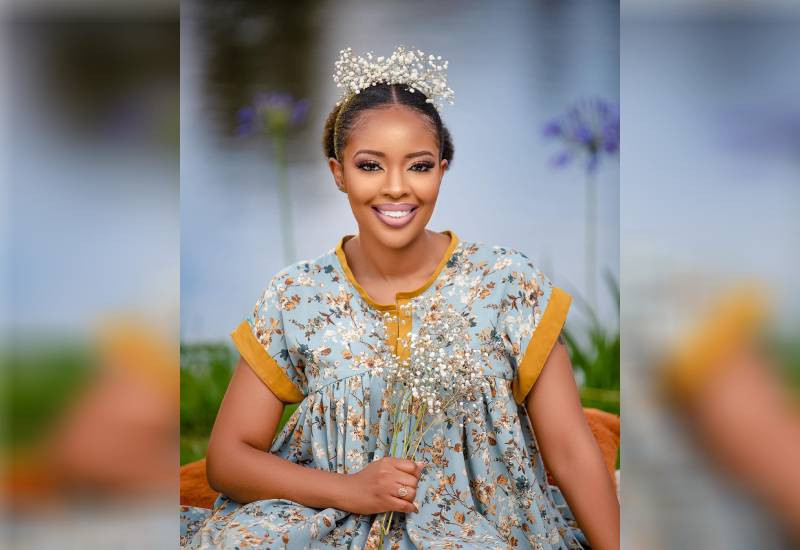 Wanjiku Kiongo shared that she was constantly tired and had to host family members in the first two weeks after giving birth. "While I understand the excitement for their first baby in the family, I wish visitors can wait a while longer," she wrote. "And when you visit, please be a helper and not a guest."
Emily Mutisya shared that her baby was admitted to the neonatal intensive care unit for ten days, and while she was grateful for the visitors who came to see her, she wished they had asked how she was doing instead of just focusing on the baby's health. "When I lost my princess, that's when it dawned on me that I wasn't doing well," she wrote. "All the hospital routines kept on rerunning through my mind."
Shyrow Keys shared that she had trouble breastfeeding her baby because she didn't have any milk when she was discharged from the hospital. She was discharged the same day she gave birth, and she didn't even know how to breastfeed or whether her nipples were opened. "I tried to breastfeed my baby, and she would cry two days straight until I talked to my cousin who discovered I didn't have milk," she wrote. "And after a week, that's when I could say my breast was full of milk. I wish they advised us before discharging was done."
Lysinder Maish shared that she grew resentful towards people she thought could help and support her. She found solace in calling her grandmother, who would offer her love and support over the phone. "The worst moments were the times I could visit in-laws, and stupid comments would run out about my baby's weight and how I should shave the first hair," she wrote. "To think of how less I depended upon them, I stopped being friendly to them."
Imani Sky had a traumatic experience during childbirth. She had a fourth-degree tear and had to be taken to the theater room. She also had trouble breastfeeding her baby and experienced cracked nipples that bled. "I'm finally feeling like the normal me after 11 weeks almost 3 months, and stitches still healing," she wrote. "But I thank God I'm at least able to do everything on my own now, including bathing my baby."
Vero Gaitho experienced postpartum depression after laboring for a long time and then having a C-section. She had no milk, and being a first-time mom, she cried a lot. She was fortunate to have her family around her to support her during this difficult time. "I had zero milk and been a first time mom all I did was cry, nurses were terrible apart from one but luckily I had my family who held me till I was myself again," said Vero.
Essy Mwiks suffered from birth trauma as a first-time mom. She had a great pregnancy, but her baby didn't descend immediately during labor, and she had to have an emergency C-section. She had a lot of milk, which led to blocked ducts, and the trauma of being hand-expressed by nurses was too much. "I would remember the rushed CS and my experiences and I would cry," she said. "Honestly I just felt violated."
Related Topics