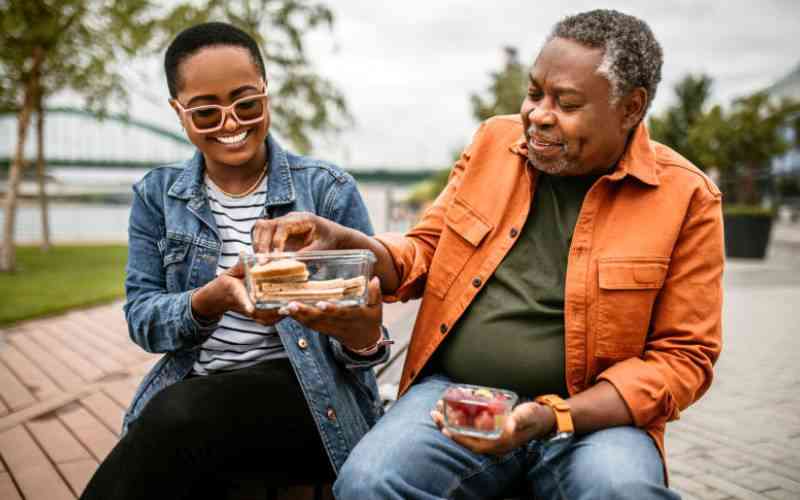 The phrase 'girl dad' was popularised after the tragic passing away of NBA star Kobe Bryant in a 2020 helicopter crash. The athlete died alongside his 13-year-old daughter Gianna. It is used to refer to dads who have daughters and is often used to capture the love between fathers and their daughters.
The 'girl dad' hashtag has been described as "a positive response to how society should be, but we are not quite there."
"We need to be in a place where all dads feel comfortable raising young girls into womanhood and playing active roles," Marvyn Harrison of the Dope Black Dads podcast said.
Parent's Magazine wrote that it is important for dads to start establishing a healthy relationship with their daughters at birth and that as a mum, you should do all that you can to encourage and support that bond.
"There is no right or wrong way for a man to build a healthy bond with his daughter. A man can do it his way; the important thing is that he does it," the magazine wrote.
The Dad, a blog, reports that being a girl dad means much more than "simply having a daughter." "Ask any dad with daughters and they will tell you there is an expectation from others that just because they are men that means they want to have sons," the blog says about the outdated stereotypes.
"Being a girl dad is about working to make the world better for your girls. A girl dad plays princesses, does hair, and gives manicures, but he also teaches his daughters how to fish and play sports," the blog reports, adding, "There is nothing we could teach our sons that we cannot teach to our daughters, but there is a lot that our daughters can teach us."
Parents Magazine suggests having a scheduled "daddy-daughter bonding timeline" that will evolve as your daughter gets older.
The suggested schedule includes playing with your daughter in her toddler years, introducing her to sports, even male-dominated ones, and getting involved with her school activities.
In her teen years, be a role model, discuss crucial topics like sex, drugs, extreme stress and risk-taking and be prepared to talk to your daughter when these issues come up. "The goal is to help her learn to make good decisions and to say no... and not just because daddy said so," Parents Magazine recommends.
Related Topics