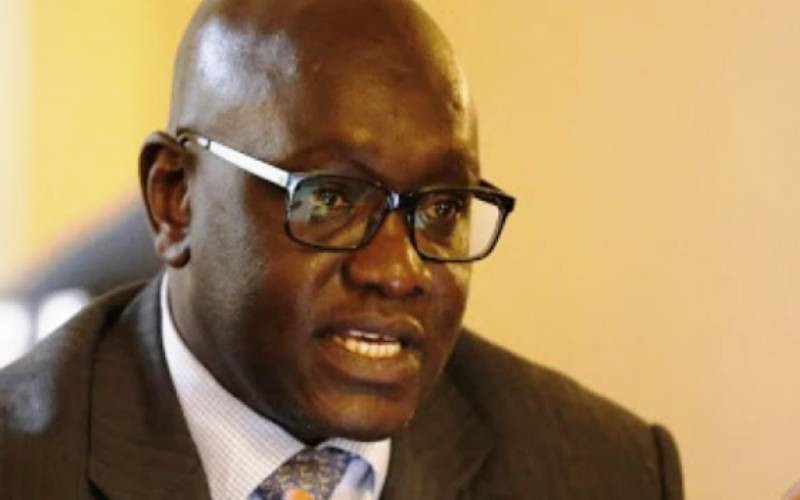 Mary Aukot, the sister of Thirdway Alliance Party leader Ekuru Aukot, is among the 11 people killed by suspected bandits in Turkana East on Saturday night.
Ekuru, in a phone call with The Standard, confirmed his sister's death.
"It's sad I've lost my sister, Mary, in a banditry attack. The killings of innocent people by this criminal group happens almost every day in Turkana and its environs," Ekuru Aukot said.
The Thirdway Alliance Party leader said Mary had sought police help after the bandits raided her father's homestead and made away with several head of cattle.
"She'd volunteered to have the police officers use her car in pursuing the suspects," Aukot said.
According to the deceased's brother, "Mary gave out her vehicle because the police officers often say they don't have resources to help them track down the bandits".
"Getting swift security response is a problem in many parts of Kenya, and this is due to insufficient resource allocation to the police service," he said.
"In the northern part of Kenya, the government doesn't care about its people, it doesn't investigate crime," added Aukot.
The former presidential hopeful said the government should crack down on illegal firearms trade that has enabled cattle rustling to flourish, especially in the pastoralist areas.
The National Police Service said in a press statement on Saturday that eight police officers, a chief and two civilians were killed in the banditry attack in Turkana East.
Rift Valley Regional Commissioner Mohamed Maalim said the suspected bandits had stolen cattle from several homesteads in Elelea Sub-Location, Katila Ward in Turkana County.
"Preliminary investigations indicate that the suspected bandits came from Tiaty, Baringo County," said Maalim.
The exact number of cattle stolen from Elelea remains unestablished, the regional commissioner said.
According to Maalim, the fatal attack of 11 people occurred at Namariat, which is 20 kilometres from where the suspects had stolen the animals.
Maalim described Ekuru Aukot's sister, Mary, as a "vibrant peace ambassador in Turkana East".
Related Topics