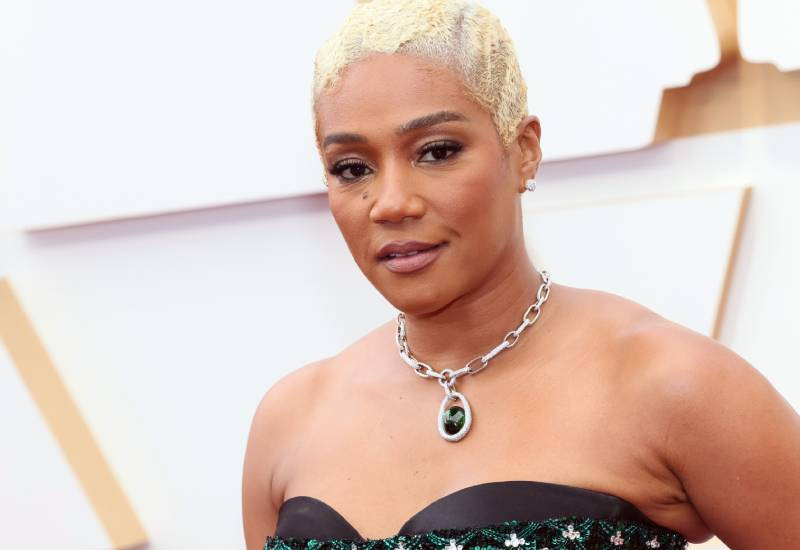 American comedienne, Tiffany Haddish has spoken out for the first time after being accused of child molestation.
Haddish has been the subject of controversy since early this week when she was sued for child sex abuse over a skit she performed alongside fellow comedian Aries Spears almost a decade ago.
Taking to her official Instagram account on September 5, Haddish expressed regret for the skit and said that she would speak more on the matter as soon as legally possible.
"I know a lot of people have questions. I get it, I'm right there with you. Unfortunately, because there is an ongoing legal case, there's very little that I can say right now," Haddish wrote in the public statement.
"But clearly, while this sketch was intended to be comedic, it wasn't funny at all-and I deeply regret having agreed to act in it," "I really look forward to being able to share a lot more about this situation as soon as I can," she added.
The comment section of the post was disabled.
CNN reports that Haddish and Spears have been accused of having "groomed and molested" two then-minor siblings according to a lawsuit filed in Los Angeles Superior Court last week.
"'Jane Doe' and 'John Doe' (their names are withheld to protect their privacy) were 14 and 7, respectively, when they allege that Haddish and Spears had them participate in sexually suggestive videos in separate incidents in 2013 and 2014, according to the complaint."
Vanity Fair notes that the lawsuit was filed on Tuesday in California's Superior Court for Los Angeles County by Jane, suing Haddish and Spears on behalf of herself and her younger brother, John.
In a statement, Haddish's lawyer, Andrew Brettler, denied the claims presented in the lawsuit, calling them "meritless" and saying that the plaintiff's mother, Trizah Morris, has "been trying to assert these bogus claims against Ms Haddish for several years."
"Jane alleges in her suit that the defendants 'groomed' the sister and brother when they were 14 and seven years old, respectively, leaving them both 'traumatised for life.'" Vanity Fair reports.
Related Topics