Home
/
Leisure and Travel
Six ways to pack light for a week's trip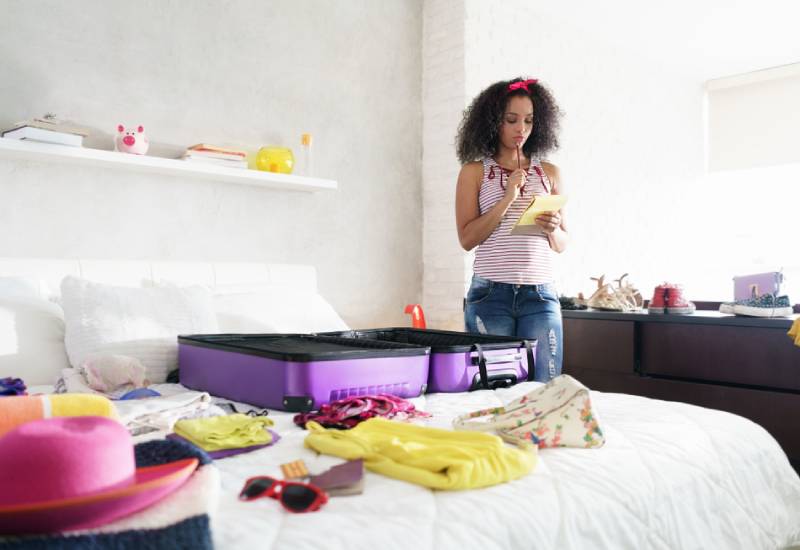 If you're always paying for excess weight you need to master the art of packing light.
Easier said than done I know because I can never decide whether to carry my black short dress with a plunging neckline or the black skater dress with pockets.
And since I can't decide, I opt for both. The logic of having it and not wanting it than wanting it and not having it always influences my choices. And just like that I carry my whole wardrobe.
As usual, I'm always the one with the most luggage.
Like many other people out there, I can't understand how everything I need can fit in one carry bag or suitcase.
I mean, I need at least three pairs of shoes in case there is a dinner plan, a swim by the pool and hitting the streets. That not counting one or two matching outfits for each shoe, innerwear, swimwear, body products and just like that the items add up.
The hassle however of moving these bags is not funny and you must get a porter to help you move them around. To avoid all this struggles here is how you can pack light:
Force yourself to be thoughtful when packing by using a small carry on, backpack or suitcase. The advantage of using a small bag are so many where do we even begin!
You don't have to check it in, you don't have to wait at the luggage carousel like everyone else and the best part is you don't have to risk losing your luggage.
If you're not sure of the weather of the place you will be vacay-ing for a week, use the layering tip to ensure you have all grounds covered.
You can layer up a light rain jacket over a sweater, under a short sleeve or vest top. Should it get hot you can remove what you don't need and vice versa.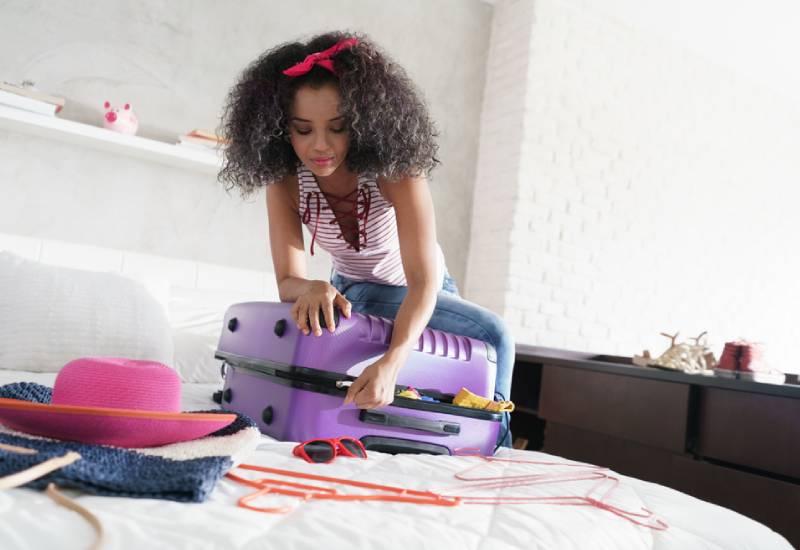 To save space and carry less, pack outfits that are color coordinated and go well together. Wear black pants for instance when traveling and pack tops that you can pair with.
This way you will be able to pull off different outfits with what you have packed and you are guaranteed to wear everything you carried. An extra trouser and a pair of shoes will be more than enough for a week stay.
Another way to simplify this is by carrying matching sets.
Shoes take up most of the space in our luggage because they can be quite bulky and heavy. For this reason, it is advisable to wear the heavy shoes and pack the light ones that can be compressed to create space.
And remember not to carry more than two pairs unless you have a special event you will be attending.
Towels take up so much unnecessary space considering where you are going there is one provided. Unless you are going for camping or hiking then you may consider carrying a microfiber towel that is light, dries quickly and doesn't take up much space.
If you're going to a destination where you can go for shopping and you will be sleeping in a hotel or hostel, you don't have to carry toiletries for obvious reasons, they will be provided.
You can also go out and buy what you need when you arrive.
Related Topics