Home
/
Lady Speak
Kenya up 14 spots in gender gap ranking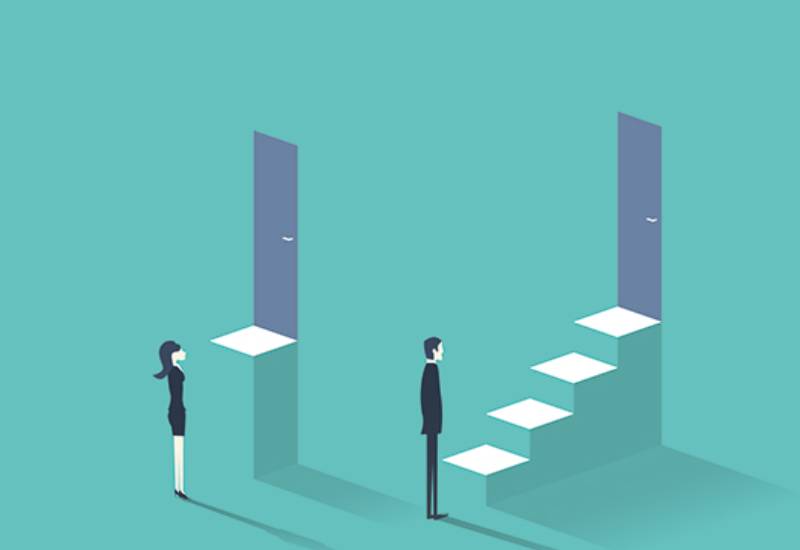 Kenya has moved up 14 spots in the latest ranking of the Global Gender Gap Report released by the World Economic Forum.
Last year the country was ranked 109 out of 153 nations which was then a drop of 33 spots. This year Kenya has been ranked 95 out of 156 countries.
Of the four parameters used to determine the rankings, Kenya performed poorest on education attainment at position 126 with the highest ranking being 60 on health and survival.
Iceland leads in the March 2021 report while Afghanistan, which has been ranked for the first time is position 156. Iceland is leading for the 12th time.
The report ranks Iceland, Finland, and Norway as the top three countries with gender gap closed percentiles of 89.2, 86.1, and 84.9.
Of the six East African countries, Kenya included, Rwanda leads at position seven globally (80.5 per cent) which is two positions up from last year's ranking.
Rwanda is followed by Burundi which is position 26 (six steps up), followed by Uganda at position 66 globally (a drop of one position), Tanzania at position 82 (a drop of 14 positions), Kenya at position 95 (a rise of 14 positions), then Ethiopia at position 97 which is a drop of 15 spots.
Namibia leads in Sub-Saharan Africa (position six globally), followed by Rwanda, and South Africa which is position 18 globally. Kenya is position 16 in the Sub-Saharan Africa ranking.
"The overall gender gap in Sub-Saharan Africa is 32.7 per cent, as only 67.2 per cent of the gap has been closed so far. Progress seems stalled, even slightly reversed, such that it will take 121.7 years to close the gender gap," the report reads.
Of the 35 countries in this region, only Namibia and Rwanda have closed at least 80 per cent of their gaps.
This is while 11 countries have closed between 70 and 78 per cent of their gaps, another 19 countries between 60 and 69 per cent and three countries (Mali, Chad and Congo, Democratic Republic) have closed less than 60 per cent of their gap (59.1 per cent for Mali and Chad and 57.6 per cent for the Democratic Republic of Congo).
The report uses four parameters to get the ranking: economic participation and opportunity, educational attainment, health and survival, and political empowerment.
On economic participation and opportunity, Kenya is ranked 84 while on education attainment Kenya is ranked 126.
Kenya is ranked position 60 on health and survival and 79 on political empowerment which was boosted by the country's good ranking of 53 on women in ministerial positions.
Compared to the 2006 ranking, Kenya only improved on political empowerment parameter as it went up 14 spots to the current position 79.
The report notes that the gender gap in political empowerment is the largest of the four ranking gaps tracked so far. This gap has widened by 2.4 per cent since the 2020 ranking.
"Across the 156 countries covered by the index, women represent only 26.1 per cent of some 35,500 parliament seats and just 22.6 per cent of over 3,400 ministers worldwide," the report reads. "In 81 countries, there has never been a woman head of state, as of January 15, 2021. At the current rate of progress, the World Economic Forum estimates that it will take 145.5 years to attain gender parity in politics."
The highest drop among the four parameters is educational attainment as the country went down 44 spots to the current 126. Health and survival ranking went down 38 spots while economic participation and opportunity dropped 22 spots.
The highest-ranking in economic participation was on labour force participation rate (position 16) while the lowest was on professional and technical workers (position 119). On educational attainment, Kenya was position one on primary school enrolment but dropped to position 135 on secondary school transition.
"Gender gaps in educational attainment and health and survival are nearly closed. In educational attainment, 95 per cent of this gender gap has been closed globally, with 37 countries already at parity. However, the 'last mile' of progress is proceeding slowly. The index estimates that on its current trajectory, it will take another 14.2 years to completely close this gap," reads the report.
It adds: "Further, there are still countries where the rate of women's literacy is significantly lower than that of men. For instance, in Chad, only 14 per cent of women are literate relative to 31.3 per cent of men, while in Guinea 22 per cent of women and 43.6 per cent of men are literate."
Similarly, in Liberia, Yemen, Mali, Pakistan, Benin, Senegal, Burkina Faso, Togo, and Angola, less than 67 per cent of the literacy gender gap has been bridged to date.
Globally, the report notes that women are more likely to be enrolled in higher levels of education than men.
"While fewer girls are enrolled in primary education than boys (88.2 versus 90.5 per cent), on average, there is virtual parity in secondary education, and women actually exceed men in tertiary education attainment," reads the report.
Parameters - Ranking
Economic participation and opportunity - 84
Educational attain - 60
Political empowerment - 79
Related Topics