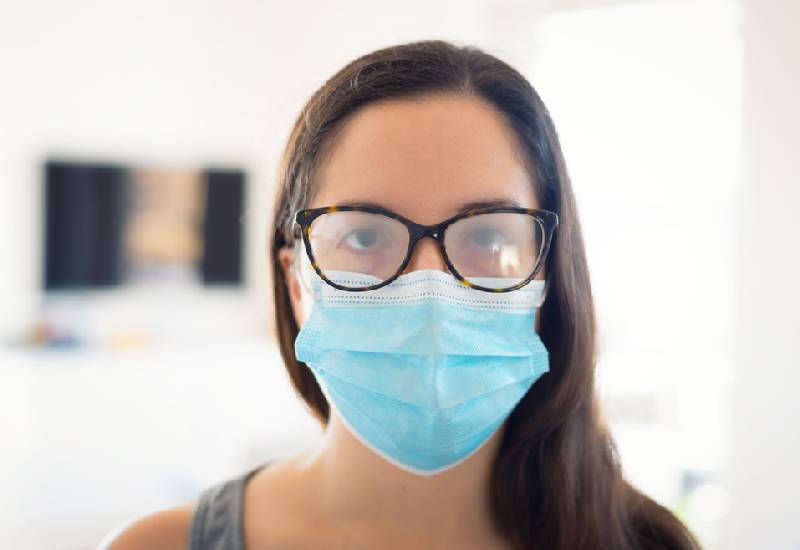 As we put on face masks due to the COVID-19 safety measures, those who wear glasses are more often than not finding themselves dealing with fogged up lenses. Well, this is not a new problem really as goggle-wearing skiers and bespectacled surgeons have long been experiencing it.
When putting on a mask, your eyeglasses may fog up because the warm and moist air you exhale is being directed up to your glasses. One way to stop this from happening is to ensure you block your breath from reaching the surfaces of your lenses.
Here are a few ways you can stop your spectacles from fogging up when wearing a face mask:
Pulling up your mask
This is a simple way to decrease the amount of fog that forms on your spectacles. Pulling your mask higher on your face allows you to use the weight of your gasses on top of the mask to block the air flowing out through the top of the mask.
However, this works best with large and thick frames as some shapes and makeup of glasses won't effectively work to block the top part of the face mask.
Using soap and water
READ MORE
If your glasses do not have a special coating, you can try washing them in soapy water before letting them air dry.
The idea is that the soap leaves behind a film, a surfactant film that hinders the glasses from fogging by reducing surface tension and causing water molecules to spread out evenly into a transparent layer, according to an article published by the Annals of the Royal College of Surgeons of England.
Using tissue inside the mask
Another easy hack is to place a folded tissue between your mouth and the mask. The tissue absorbs the warm and moist air you exhale thus preventing it from reaching your glasses.
Also, you can ensure that the top of your mask is tight and the bottom is looser so as to direct your exhaled breath away from your spectacles.
Consider using a commercial anti-fog wipe, spray
While these can be very effective, they are pretty much expensive.
Also, some anti-fog solutions may not work well on glasses with given coatings such as anti-fingerprint, anti-glare or even anti-smudge. Therefore, before purchasing any anti-fog solution, ensure you read the fine print.
?