Mercy Kahenda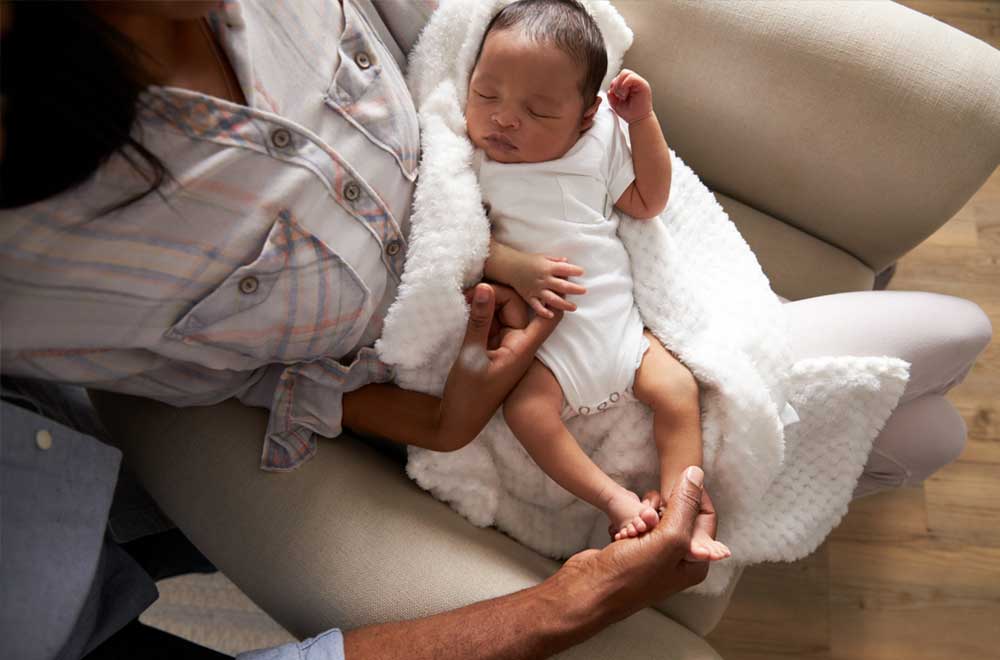 ALSO READ: Men have a critical role to play in breastfeeding during COVID-19 pandemic
Newborn babies might have to wait longer before receiving Bacillus Calmette–Guérin (BCG) jab, a vaccine scheduled to be given shortly after birth. This is because many health facilities in the country have been facing a shortage of the vaccine for the past one and a half months.
Phillis Wangui from Shabab Estate in Nakuru County, where the shortage began, is a worried mother as she is often forced to lock her baby in her bedroom for fear of exposing him to infections.
"I fear he might contract TB. He was among the children who didn't get the vaccine. I am extra careful and nobody, including my friends, is allowed to get in close contact with him," says Wangui.
She gave birth to her fourth born baby at Mercy Mission hospital in Nakuru on January 16. When she was informed that the vaccine had run out, she spoke to a friend who advised her to seek the jab at Forest Health Dispensary in Nakuru Town West. At the dispensary, she was told to come back on January 28.
She is, however, not certain that her son will receive the jab as many other mothers have been given a similar promise.
"A nurse has told me to wait till Monday when the vaccine will be provided to a number of children saying that a single dose is administered to at least 20 children," Wangui said when Eve spoke to her on Thursday.
Wangui has visited different private hospitals in the county but they too are facing a shortage as they depend on supply from public hospitals.
ALSO READ: Mac Otani's heartbreaking breastfeeding challenge with ailing wife
"The number of children in need of this vaccine is a bit high. We are waiting to know exact number on Monday before opening what is available," a nurse at one of the hospitals Eve visited said.
The shortage, she further said, will interfere with the vaccination schedule of the babies who missed it.
BCG falls under the Expanded Programme on Immunization (KEPI), established by the Ministry of Health in 1980 with the aim of providing immunisation against six killer childhood diseases namely polio, Tuberculosis (TB), diphtheria, tetanus, whooping cough, and measles.
The vaccines are given at birth, 6 weeks, 10 weeks, 14 weeks, nine months and 18 months.
The vaccines are supplied by the national government through contracted distributor of the National Vaccination Programme (NVP) to respective public hospitals.
Sarah Wanjiku, whose baby was born on December 25, 2018 at Bondeni maternity, Nakuru County, is among the mothers who had to wait before the infant could receive the BCG vaccine. Wanjiku said that after her son's birth, she was informed that there was no BCG vaccine at the facility and after a week, she was called to go for the vaccine.
Before she got the call, Wanjiku said she had visited several facilities within Nakuru where the shortage was biting as well.
ALSO READ: Tips to help you financially prepare for your baby
"I was worried after I was told we couldn't get the jab. I was lucky to get my baby vaccinated at Bondeni a week later," said Wanjiku.
A health worker at the facility said that due to the shortage, mothers are forced to wait for several weeks for their newborns to get the vaccine.
When we contacted Dr Jackson Kioko, Acting Director of Medical Services in the Ministry of Health, he dismissed claims that there was a shortage of the vaccine saying the problem was in the distribution process and this was only affecting specific counties.
"There is no shortage of BCG but re-distribution is the main challenge. It is upon county logisticians to look at consumption of vaccines and re-distribute them accordingly," said Kioko.
Kioko said counties order vaccines every three months and urged those responsible in Nakuru to do so.