Home
/
General
Decorating with throw blankets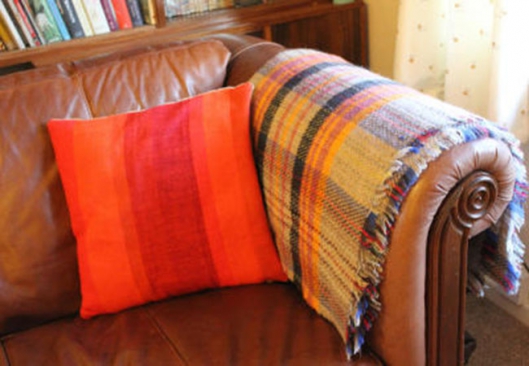 A throw blanket is a common accessory to furnishings. It is a medium sized-blanket of varying sizes and is distinguishable from other blankets because it is edged with a fringe, making it more of a decorative blanket that can be used in home décor.
Apart from looking good, throw blankets are also quite functional. They add a bright splash of colour and warmth to a room. If your friend has a house-warming party, they make for a great gift. When the cold season ends, you will still need it in your living room; but as a décor piece. Throws come in varying sizes, designs and fabrics, including wool, synthetics and cotton.
There are many ways you can work throws into your home:
Protection: A throw blanket can serve as a protective barrier on cushions. If you keep a pet like a cat or dog, a throw blanket will keep the pet hair off the seats. Throws can also be used to cover a lot of imperfections on your chair or sofa. If you have a worn and weary patch on the sofa or ottoman, the throw comes in handy.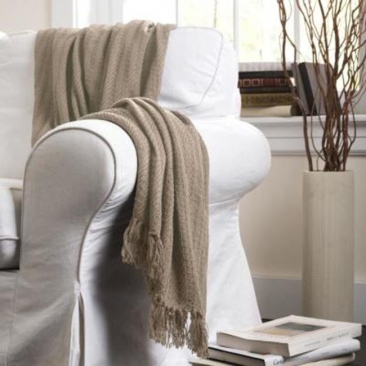 Headboard throw: In the bedroom, you can drape a throw that you fancy over an upholstered headboard for a new look.
Colourful back cushion: Throw blankets are a great way to add colour to a neutral chair. Get creative and drape a throw or two, over a sofa after folding it lengthwise. You can then tuck it under the seat cushion to keep it in place.
Over-the-arm: If you have a thin throw, the easiest way to drape it is to fold it lengthwise and drape it over the arm of the chair/sofa (waiter style).
Bedroom warmth: Simple bedding can acquire a more personal look when you add a throw. Simply fold it neatly, lengthwise and drape it across the end of the bed. It comes in handy when you are watching TV or reading a book during the day and need a little extra warmth, but don't want to get under the covers of the bed and mess it up.
One per room: For décor purposes, go with one throw blanket per room. The extras can be neatly stored in a linen basket.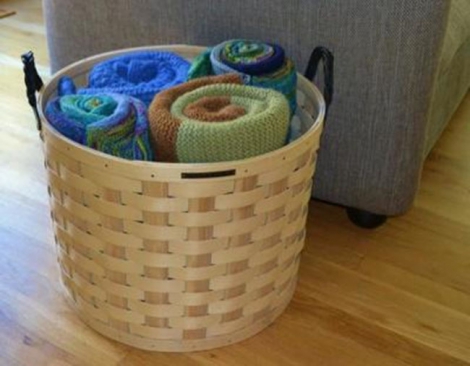 Basket beauties for neatness: If you have several throw blankets for other members of your family, neatly roll them up and place them in a beautiful accent basket to display when not in use. When buying for the family, choose throws that will work together in a grouping. When not in use, keep your throw neat and cleanly folded. Some people will just throw them over whatever spare surface they find, making the room look untidy.
Display: If you have a throw of gorgeous design, use it to brighten and warm up your room by hanging it on the wall.
Related Topics