Home
/
Help Center
Sexual healing: How to tap into the power of intention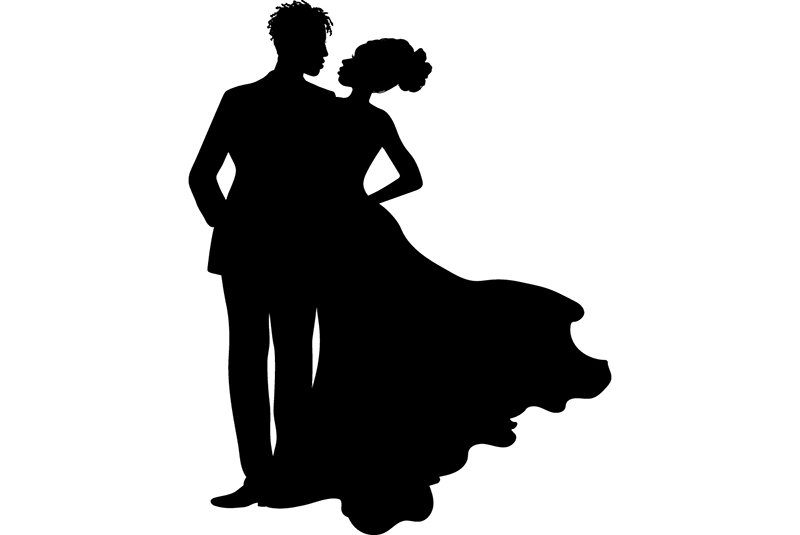 Christmas has come and gone, as have New Year celebrations. That means you — unlike many others — have been granted yet another opportunity to contribute to the betterment of your life and that of others. What a privilege!
One of the things many are now doing is taking stock of their lives; what they want to get, what they want to achieve and what goals they want to accomplish. Since we ended the last year with the intention to P.A.I.R (Purpose, Act, Indulge & Resist) in a bid to improve your sex life, I thought it would be good to continue with that same energy by looking at the first bit: purpose.
As you are making your plans, goals, resolutions and vision boards for 2019, have you made any room for your relationship? If you are single, what are you deciding to do in the New Year with regard to yourself and your dating relationships? If you are married, what are you deciding to do with regard to yourself and your marriage relationship? If you are somewhere in-between, what are you deciding about your relationship in 2019? Had you even considered it? Whatever your answer, and whatever your feelings, let us look at a couple of ways that you could conceptualise your desires from start to finish.
Likes: Start by asking yourself, "What do I like about my current situation?" It is common for us, in our humanity, to pay attention to what is not working when we are unhappy with a person or a situation. There's nothing wrong with you; it's just easier because the shoe really pinches at that time and you want relief.
However, the more effective approach is to begin with what you already like e.g. if you and your partner are going through a rough patch, you might be so caught up in complaining and feeling frustrated that you forget to notice that they are really great with children, or that they are supportive to your parents or they have been encouraging during some of your own tough times, or maybe they are good in bed. Whatever it is, make a list of it.
Dislikes: Next, make a list of what you don't like. I know this may be easier and for this part, feel free to list down every single thing making you unhappy about your partner and/or relationship and/or self. Do they chew too loudly, are they terrible in bed, maybe they're unkind to your family or perhaps you feel stifled in your relationship. Whatever the case, write it down. Don't forget to write down your own dislikes e.g. do you have toxic behaviours or make unhealthy choices? Whatever it is, write it down.
Wishes: For this part, write down what you wish would be different. Please do not be vague; I doubt you were vague in the first two steps so there is no need to start now. Be clear and be specific. As much as God or your Higher Power may know the desires of your heart before you have even spoken them, you need to know them clearly so that you can know how to seek out for what you need, and so that you can be able to identify them when He/She/It begins to manifest them in your life. What do I mean by this? It is not enough to write, "I want a happier marriage." Instead, ask yourself, "What does that mean? What would I want to see/feel/experience in order to feel that I am having a happier marriage?" Instead, you can write, "I wish that my partner would take me on a road trip like they used to when we were dating" or "I wish that my partner helped me around the house" or "I wish that my partner would support my decision to go back to school" or even, "I wish that my partner initiated sex at least twice per week." The point is to be specific in your wishes and desires.
Act: I was initially going to title this part "Ask" but I realised that "Act" is more inclusive of everything that you would need to do. Yes, please do begin to ask for what you need. Your partner is not a mind reader! As an example, you would not believe how many times men have said they wished their partners would ask for a specific amount of money (please send me Sh20, 000 for school) instead of leaving them to figure it out (please send me money for school); apparently, it is how they are wired, and as a woman I can only believe what they tell me. Back to you, definitely ask. Please note: I did not say "demand", I said "ask". There's a difference.
In addition, I really want you to pay attention to three things: 1) which of those three steps was easiest for you to do, and which one was the hardest? Too often, we are so quick to reach for the negative that we sabotage the little positive that is there and then we still complain! If you want more time with your partner but then when they do make time, you are irate and moody because they didn't do it your way, you will be cursing yourself to a life of misery. Learn to see things from another person's perspective and be flexible. 2) Do the exercise for yourself, assuming that you are filling in the three spaces on behalf of your partner. What would they say they like about you? What would they say they dislike about you? What do you think they would wish for from you? And 3) Consider investing first!
We are told that it is more blessed to give than to receive, so give first. From your list of their wishes (in your honest opinion), begin to give them what you think they need. Even if you are not 100 per cent correct, you will adjust as you move along. If you know that your partner appreciates something about you, for example sex, food, time, road trips, texts…whatever – give it to them. It will feel good to know that at the very least, you are contributing towards the life that you want, instead of trapped in a life that you don't want. In addition, you will likely trigger a new cycle of giving in your life because they will likely begin their own giving to meet yours.
As we move through 2019, I want to challenge you to do better. It's a new year so be open and willing to try new things, in and out of the bedroom, especially because tomorrow is promised to no one. I wish you the best this year has to offer. Happy New Year!
Related Topics