Home
/
Hair
How to establish the right hair routine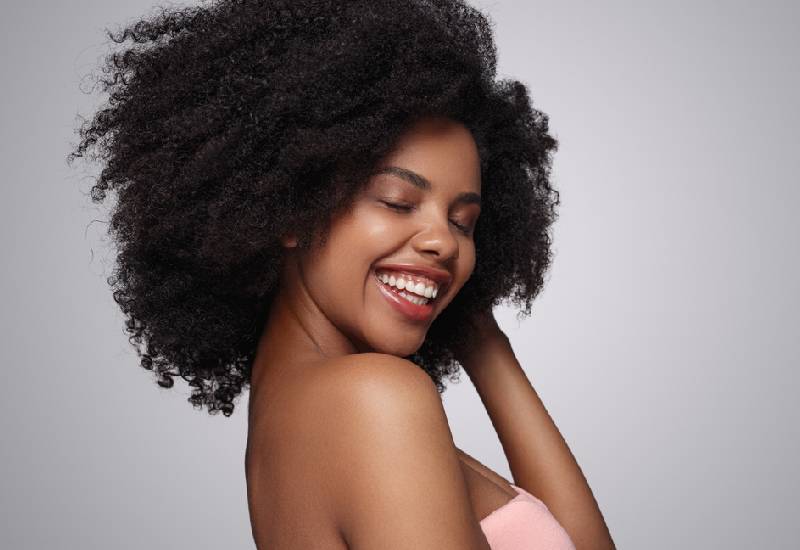 Shiny, bouncy and super healthy hair doesn't happen by chance. You must put the work in, whether or not you were born with the genes.
The same energy you use when following a beauty routine to keep your skin supple, blemish free and youthful, is the same energy you should apply when it comes to your hair care.
By now, you should have realized that a bad day is just a bad hair day away.
No matter how busy your schedule is, you need create time to do your hair, be it at home or visiting a salon.
How often you wash your hair should depend on your hair texture and scalp type. You must first identify your hair type so you can be able to meet its required needs.
Is your hair straight, wavy, curly (3A, 3B or 3C) or coily (4A, 4B or 4C)?
Once you have that out of the way and you have matched your hair type correctly, you can now establish a proper hair routine.
Here is a rough guide of what you should always include.
Your split ends can be so dry and brittle leading to breakage. If you're trying to grow out your hair you must go for a trim at least once every eight weeks.
Depending on how healthy your ends look, your salonist may suggest a dusting instead. This is a light trim that takes the least amount of hair out.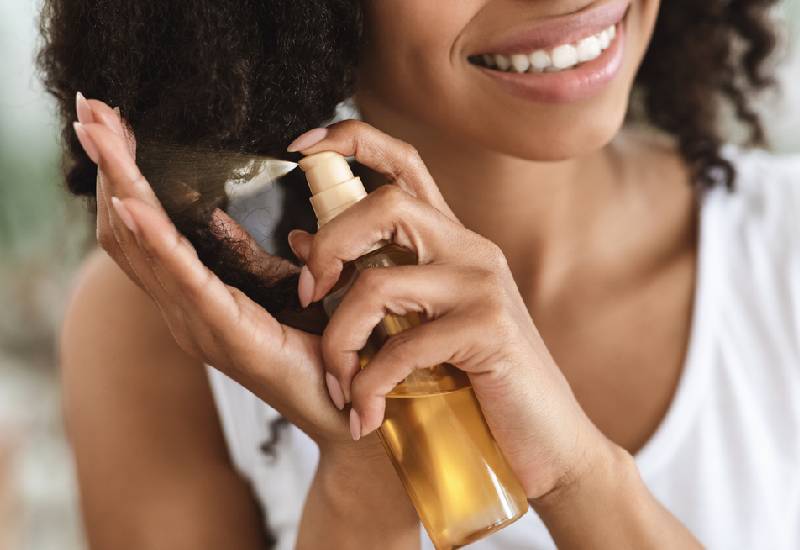 Healthy hair boils down to clean hair. Use a gentle formulated shampoo that is specifically suited for your hair type. Wash your hair, and pay attention to your scalp too, at least once every week depending on your texture.
Water temperature plays a huge factor so don't be tempted to wash with hot water while in the shower. Hot water will strip your hair of its moisture and essential oils leaving it dry and brittle.
Instead, use cool water to rinse.
Do not overlook the importance of a conditioner just because you have shampooed your hair. A conditioner is equally important as it restores the moisture back.
It also helps your hair to be more manageable during styling and reduces frizz thus reducing breakage.
Apply conditioner on the hair only and not on the roots or scalp. Leave it for a few minutes then rinse it off with cold water to seal the cuticle which in turn makes it shinier.
If you love using heat, or your hair is colored or chemically treated, then your hair may be prone to dryness. To nourish it and moisturize, it is recommended that you use a mask about once a week.
A simple one you can use is a banana and olive oil combo. Blend a ripe banana with a table spoon of organic olive oil and apply to your already cleaned hair then rinse it off after letting it stay on for some time.
Massage your scalp to increase blood circulation and provide your hair with the nutrients it needs to grow and hydrate by using an essential oil with a carrier.
Warm the oils and apply directly to your scalp and hair then leave it for about an hour before rinsing. However, if you like, you can leave it in.
This works by lubricating the outer cuticle and intensely conditioning your strands thus promoting hair growth and preventing premature greying.
Related Topics