Home
/
Hair
Seven ways to care for your hair while in a protective hairstyle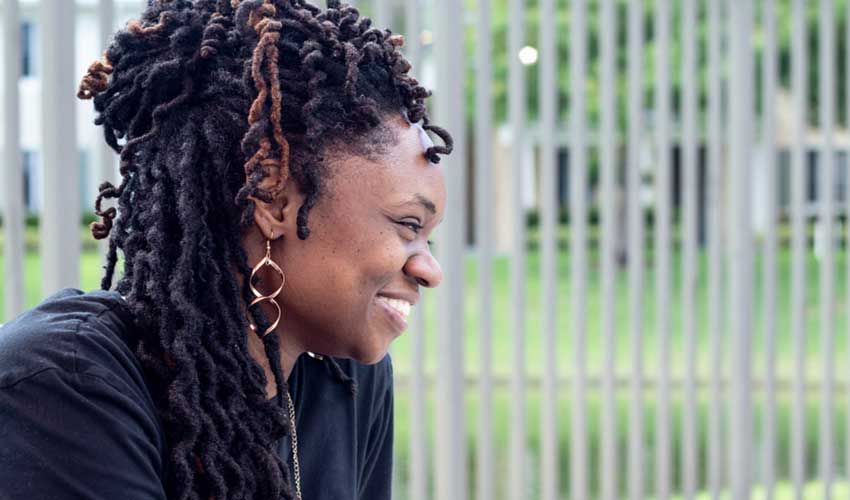 What makes a protective style bomb is the versatility in styling-braids, locs, twists, weaves etc and the low maintenance it affords you. While it may sound easy on paper, it comes with an equal share of responsibility. But just before we delve into the responsibility it needs, it is a good idea to understand what a protective hairstyle is first.
As the name states already, your hair is protected because these styles require very little to no manipulation whatsoever. If done right with the proper hair care it deserves, hair growth, retention and volume are some of the benefits you will reap.
Do this to care for your hair while it is hid away from the world in a cute hair style.
1. Hydrate
Before you can go outside you need to begin on the inside by drinking the recommended eight glasses a day of water. Not only will your skin show, your hair will thank you for it and you will also feel better. To that, add a good diet made of vegetables and fruits.
2. Clean your scalp
For fear of frizz and breakage, many women tend not to wash their hair when it is in a protective hairstyle. But that should not keep you from having a clean scalp. While washing may be tedious and not yield the results you may be after, diluted shampoo using water will work magic. Spray it on your scalp and massage it through gently. Alternatively, you can use an oil exfoliating shampoo. This will remove any build up leaving your hair and scalp smelling good and clean.
3. Moisturize
When your hair is dry and brittle due to lack of moisture, it is susceptible to breakage. It is therefore very important to have your hair well moisturized to keep it soft and manageable when taking it down. You can achieve this several ways. A combo of a leave-in conditioner and almond oil will do just that so will plain water in a spritz bottle. A mix of water with a natural oil such as Jamaican black castor oil or simply a good moisturizer do the work. And don't be tempted to pack in too many oils, this will lead to product build up.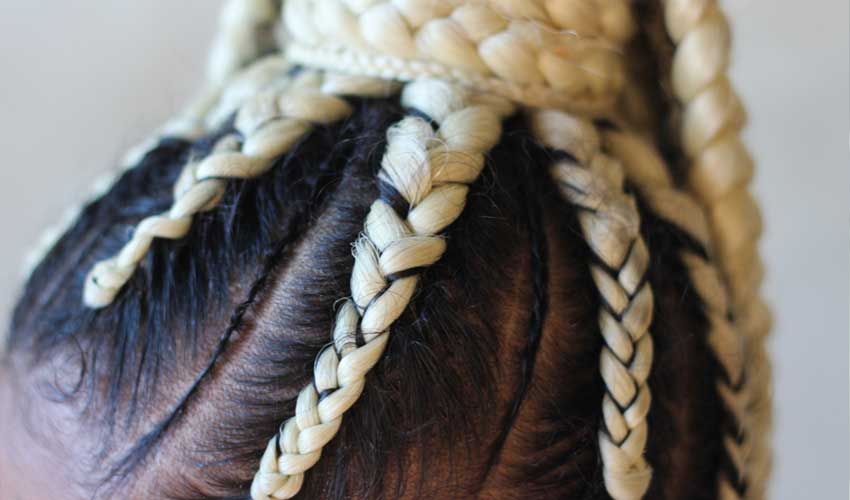 4. Keep your hair protected
Considering the number of hours you spend in bed, it is important to ensure your hair is taken care of. Unless you sleep on a satin pillow, you must tuck your hair away in a silk bonnet or scarf. Failure to do this will result in your hair losing moisture hence becoming dry and brittle eventually leading to breakage.
5. Use the right products
The right products will make the work easier. All you have to do is apply once or twice a week. For instance, a purifying and hydrating build up blaster will refresh your scalp eliminating the need to wash. Another great product worth investing in is a scalp and skin antiseptic pre-shampoo that helps with the odour that comes with keeping a style on for too long. This works by killing the bacteria that causes the smell.
6. Don't overstretch the protective style
After being kept away for weeks and even months, your hair needs a break and to breathe. If kept away for too long, it may begin to break and thin, beating the purpose of what it is meant to do. Give it a break in between styles and make sure it gets all the love it needs by deep conditioning and moisturizing.
7. Take it down gently
The excitement of seeing how much your hair has grown can cause you to speed up the take down leading to unnecessary breakage. Moisturize, take your time, and be gentle when undoing your protective style. Once that is done, finger comb your hair then use a detangling brush or a wide toothed comb to comb through and remove shed hair.
Related Topics